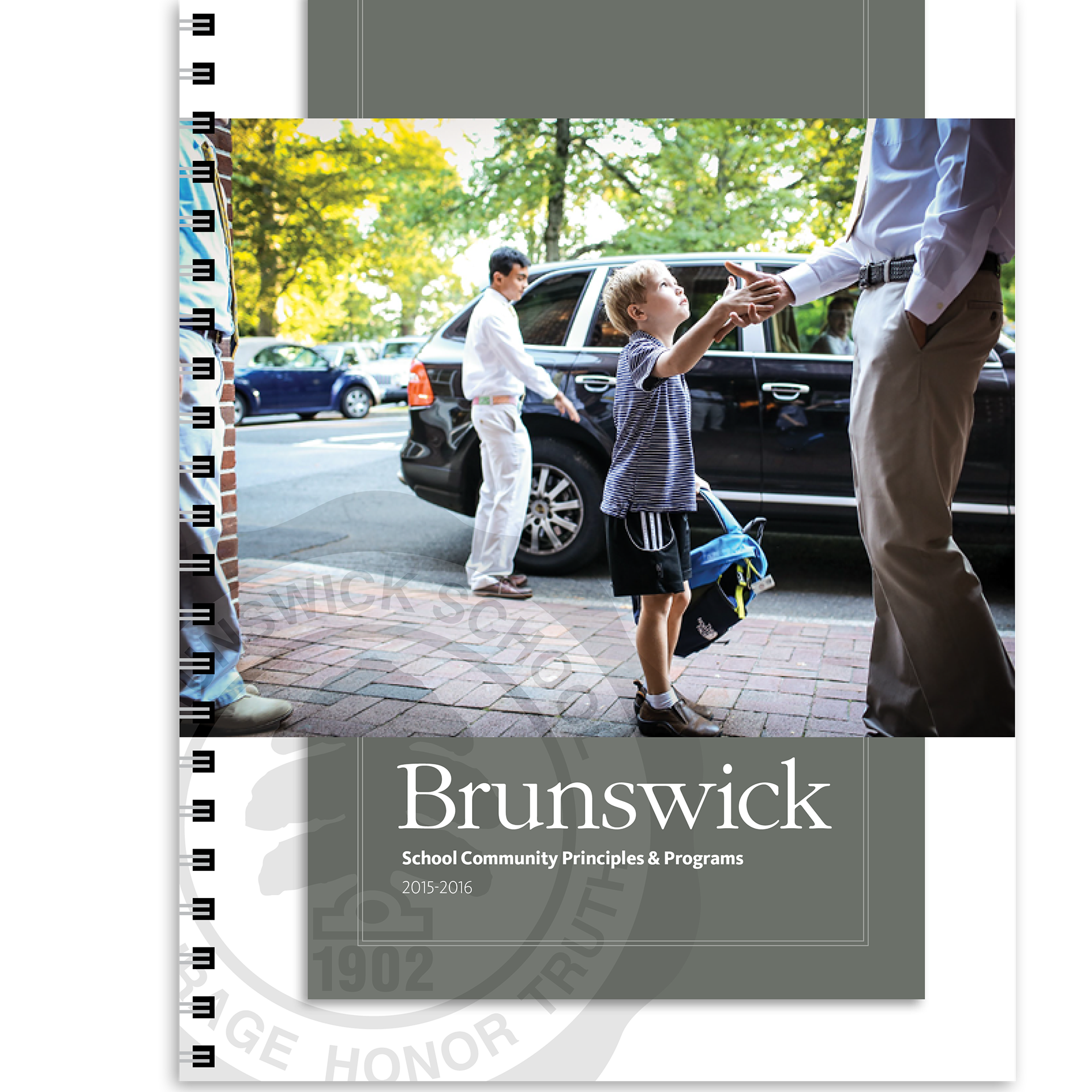 Brunswick School Viewbook
Founded in 1902, Brunswick School is an independent, college preparatory day school in Greenwich, Connecticut, providing character-based education for boys in Pre-Kindergarten through Grade 12.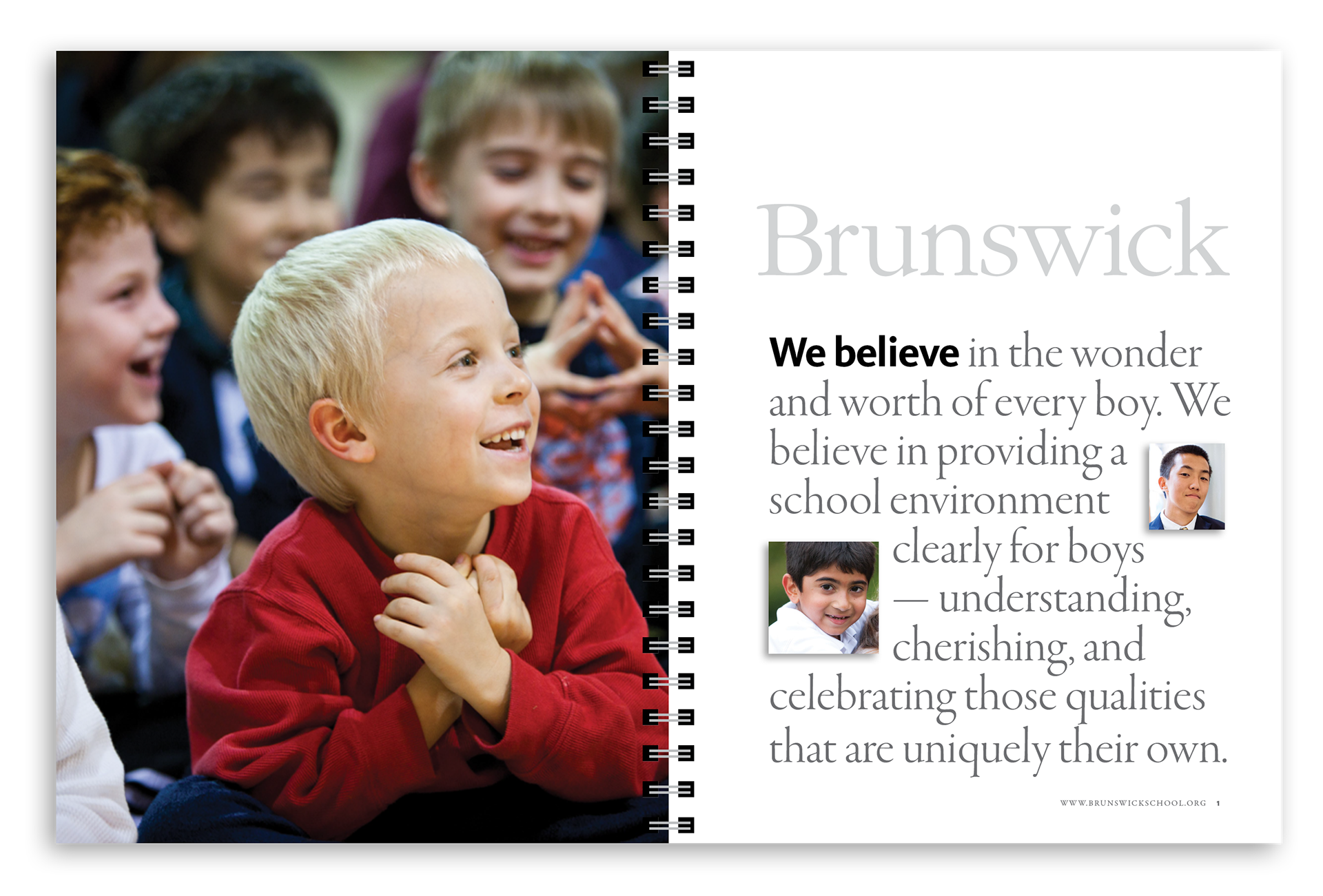 The Brunswick viewbook captures the school's special atmosphere of brotherhood, service and learning. "We believe" emerged as a strong theme as the communications director and I worked through early iterations of text. We decided to highlight that phrase throughout the book, underscoring the strong principles of "courage, honor and truth" that are the foundation of the school's mission.