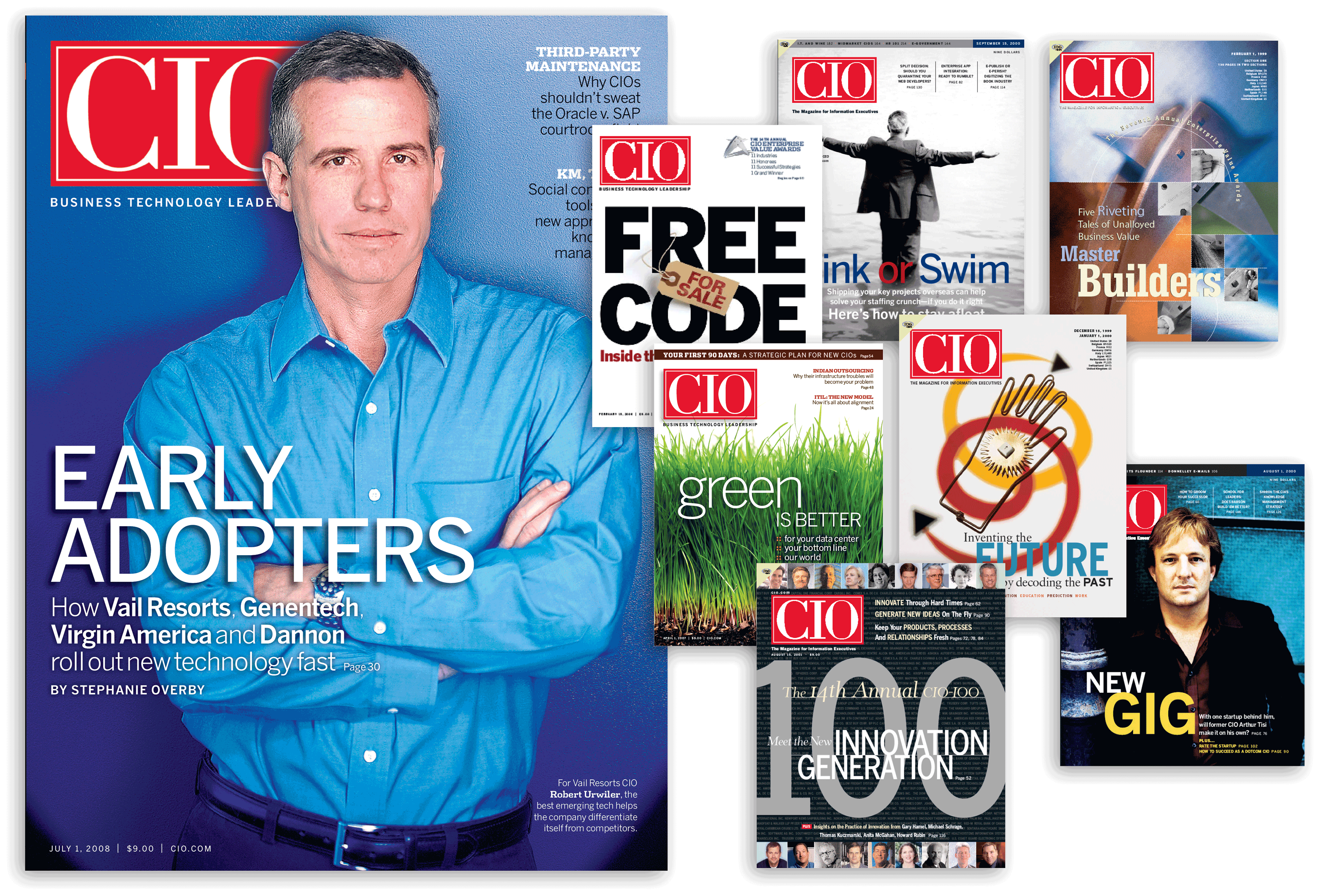 CIO: The magazine that defined a profession
CIO
magazine serves an audience of Chief Information Officers in Fortune 1000 companies. Launched in 1987, the magazine defined and supported this critical new role as CIOs became essential members of every successful enterprise.
I was recruited for the art director position shortly after launch to take the magazine to a monthly frequency. We redesigned the magazine on a regular basis to keep it current, and competitive in an expanding market.
Defining a new digital voice for an established print brand
Digital editions of
CIO
were optimized for on-screen and tablet reading with larger type and interactive navigation elements.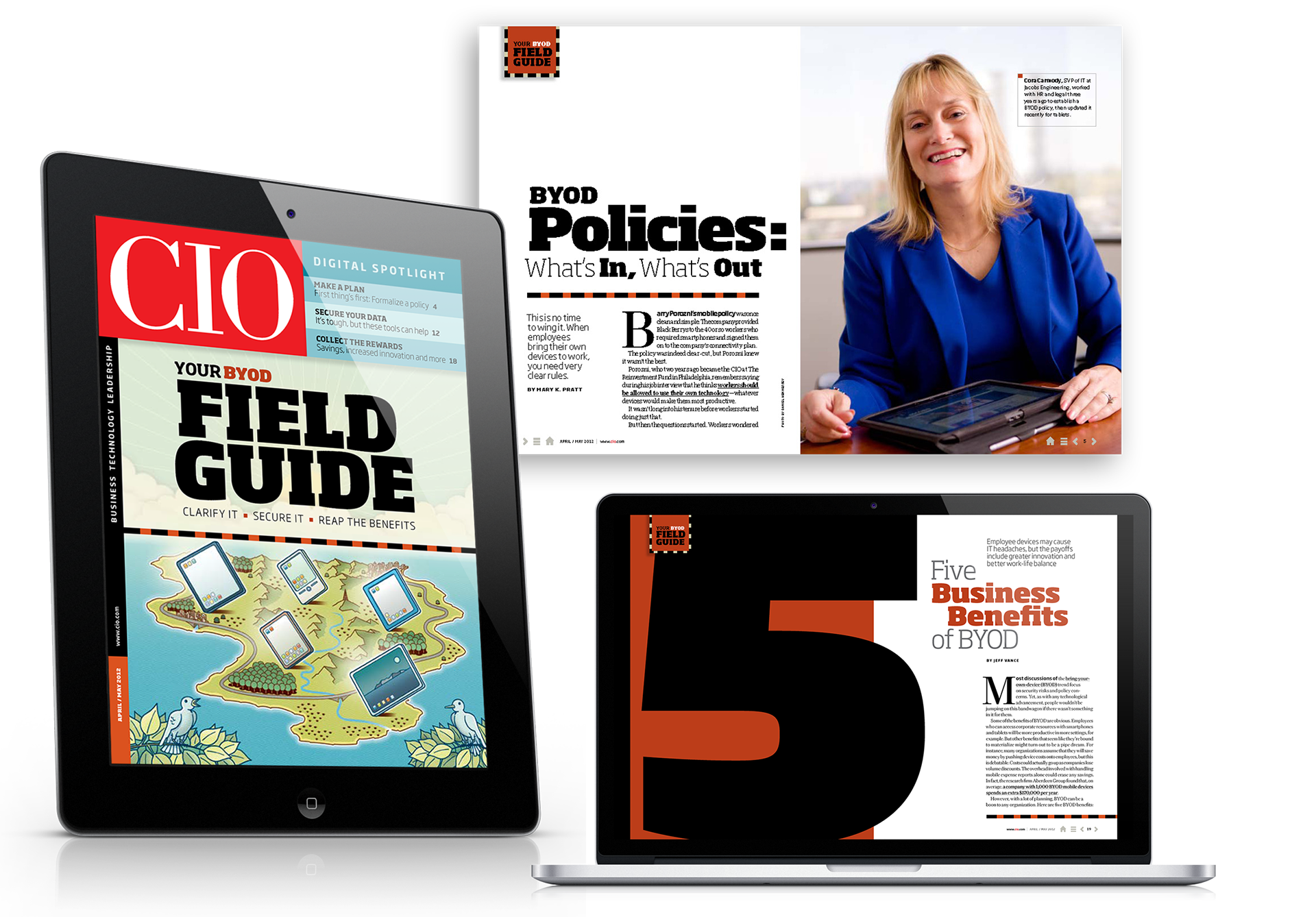 Coaxing camera-shy executives into the spotlight
One of my first priorities as art director at
CIO
was to cultivate an extensive pool of talented photographers to work with executives who were not used to media attention. Together, we coached our subjects, put them at ease and brought out their inner rock star.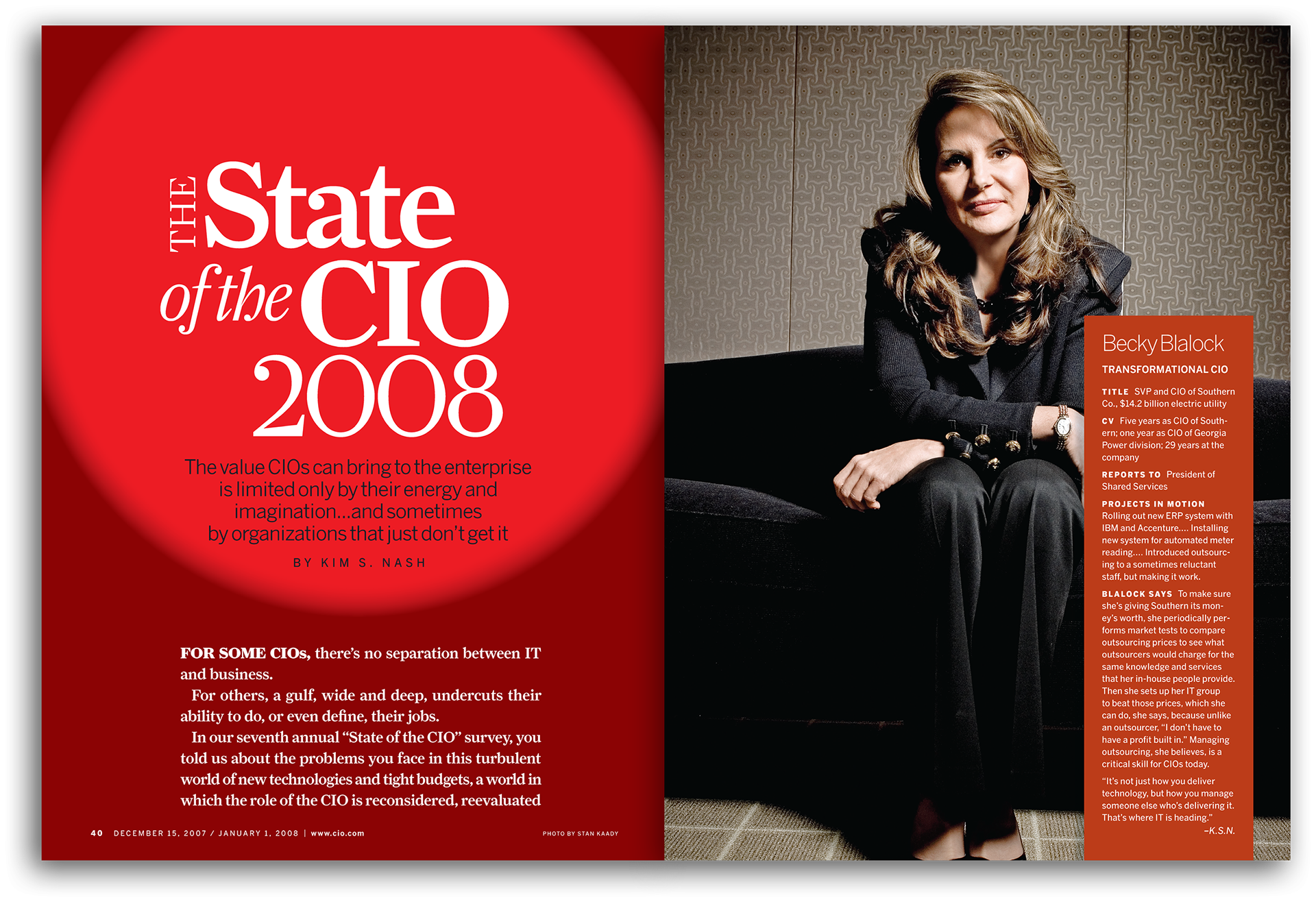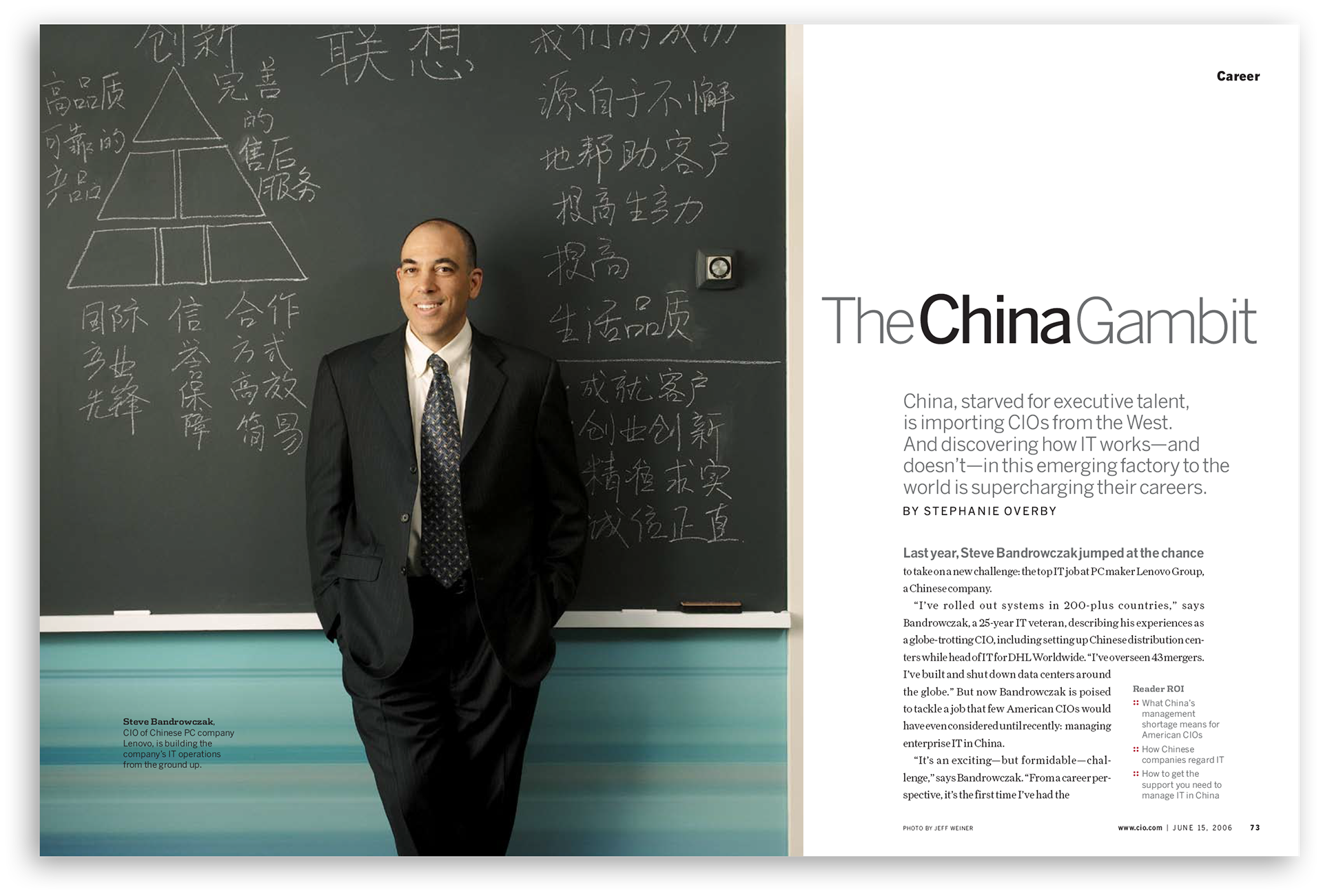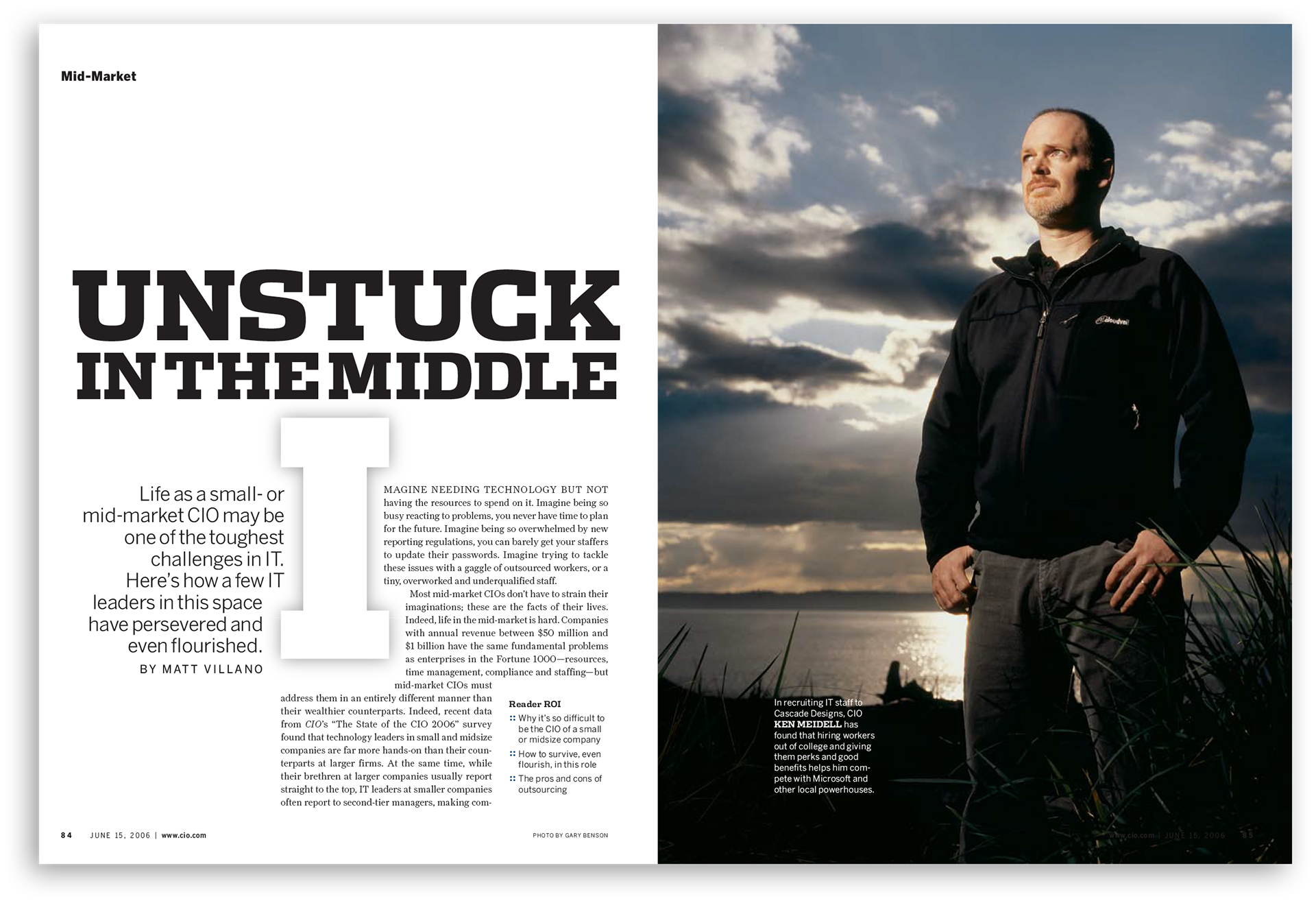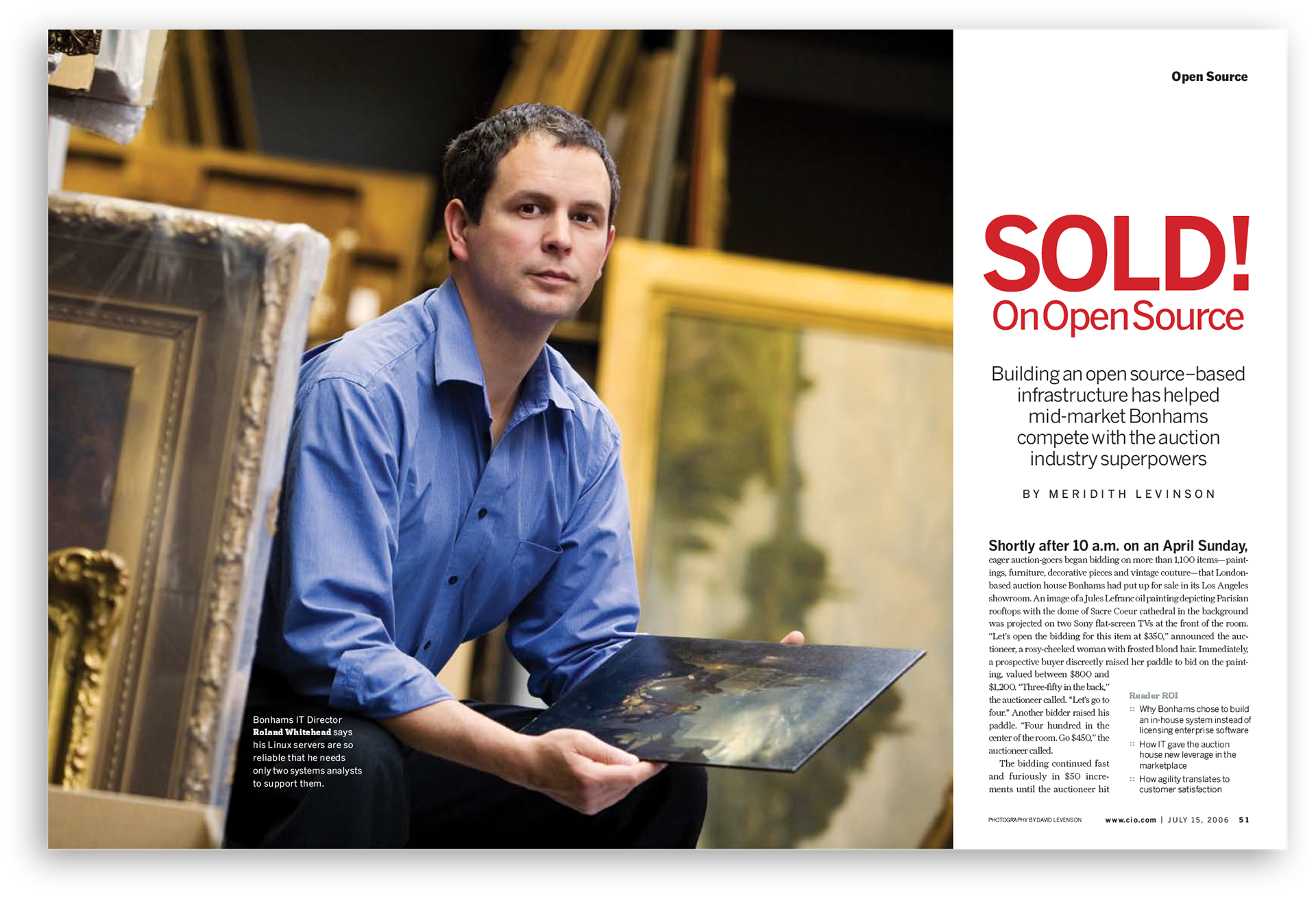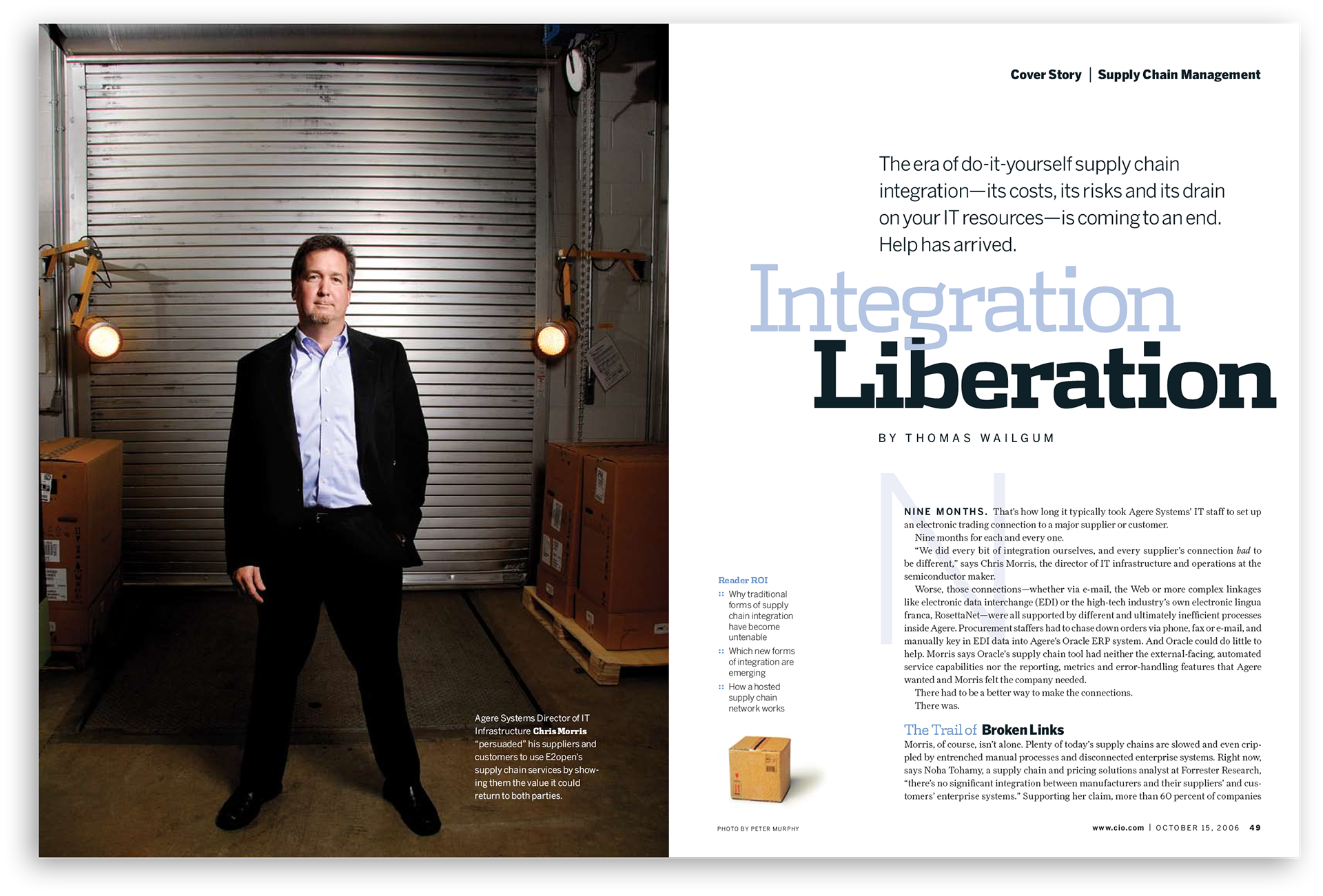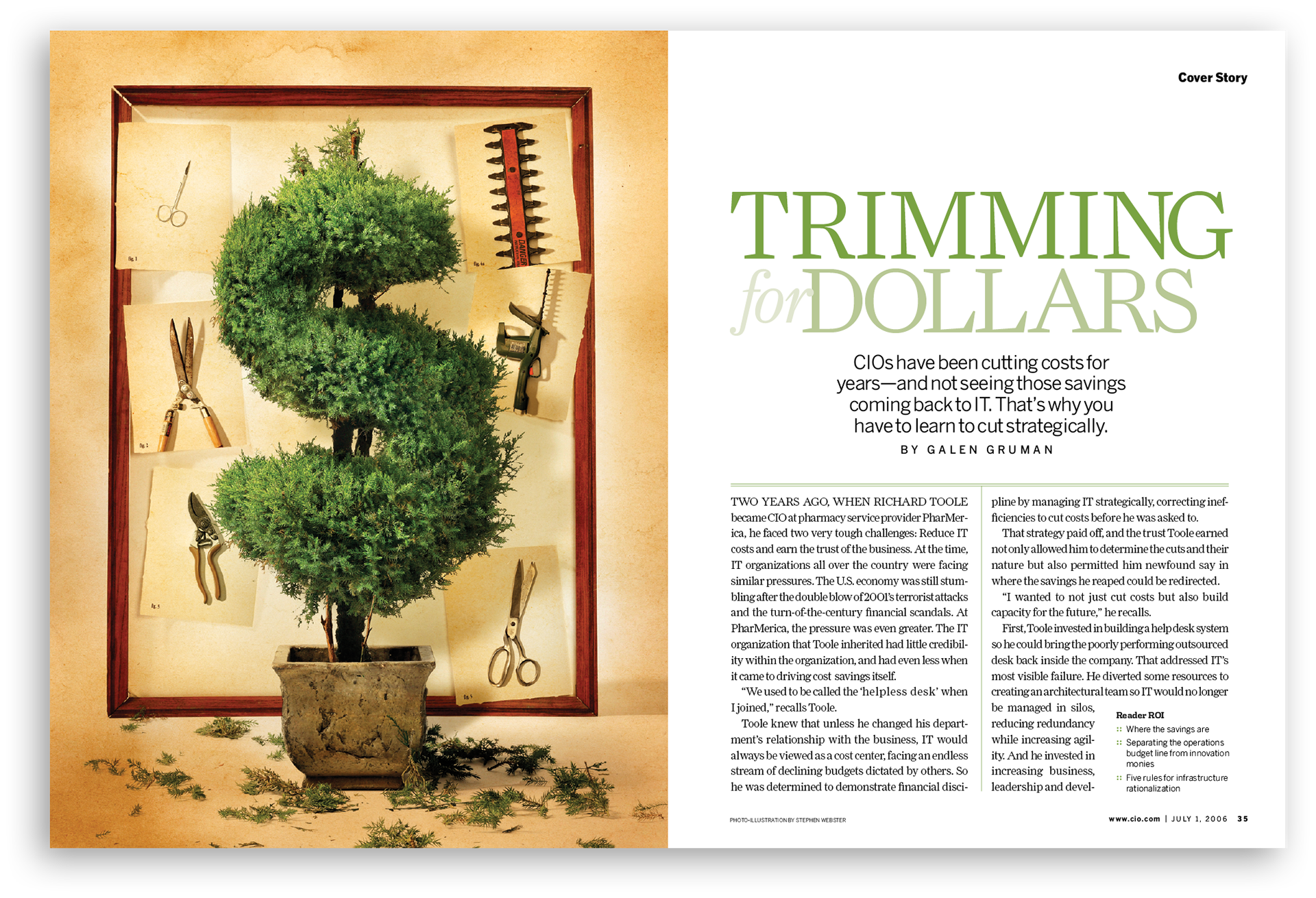 We produced annual special issues. The State of the CIO was always popular, especially it's data-filled gatefold infographic.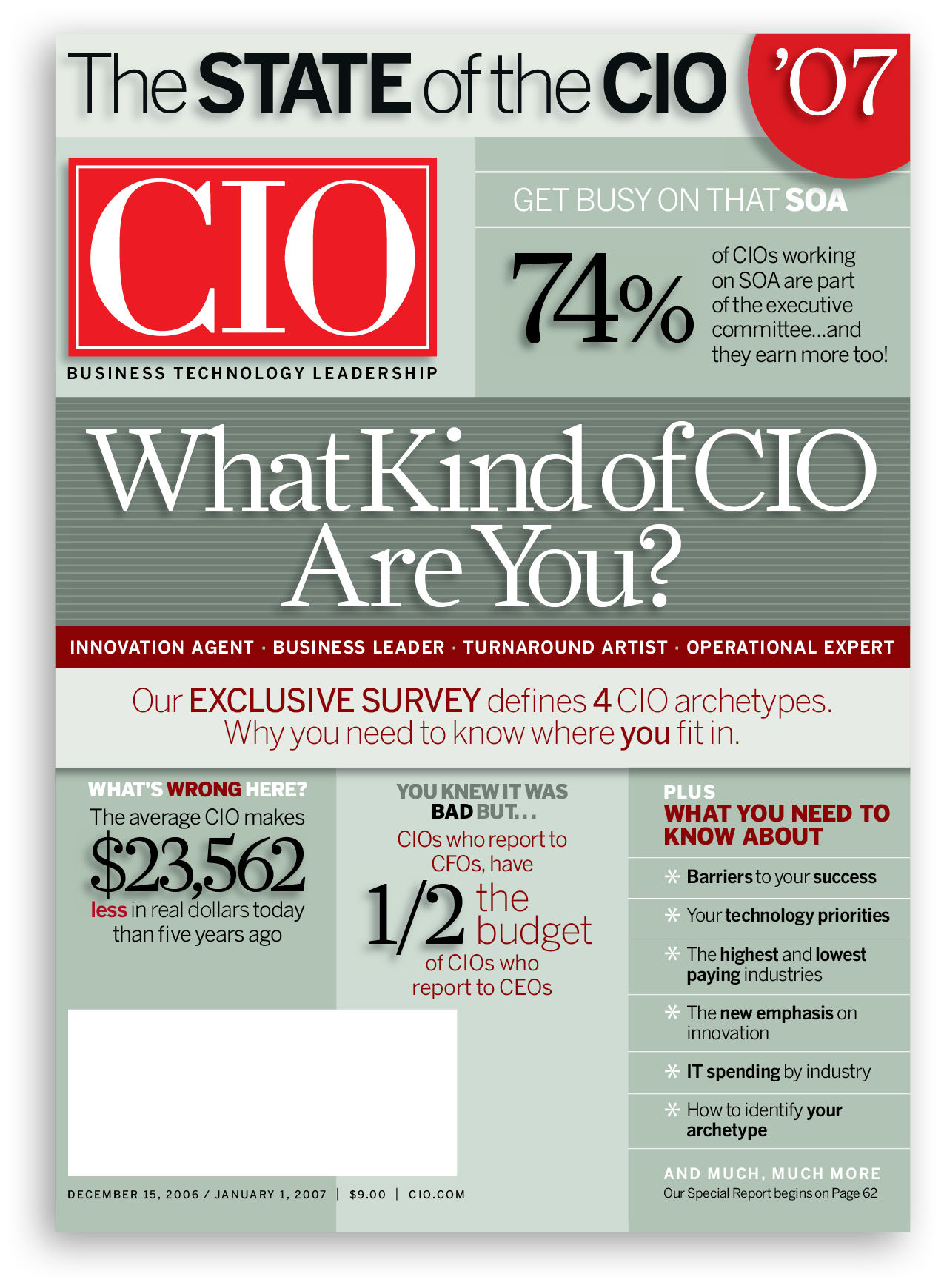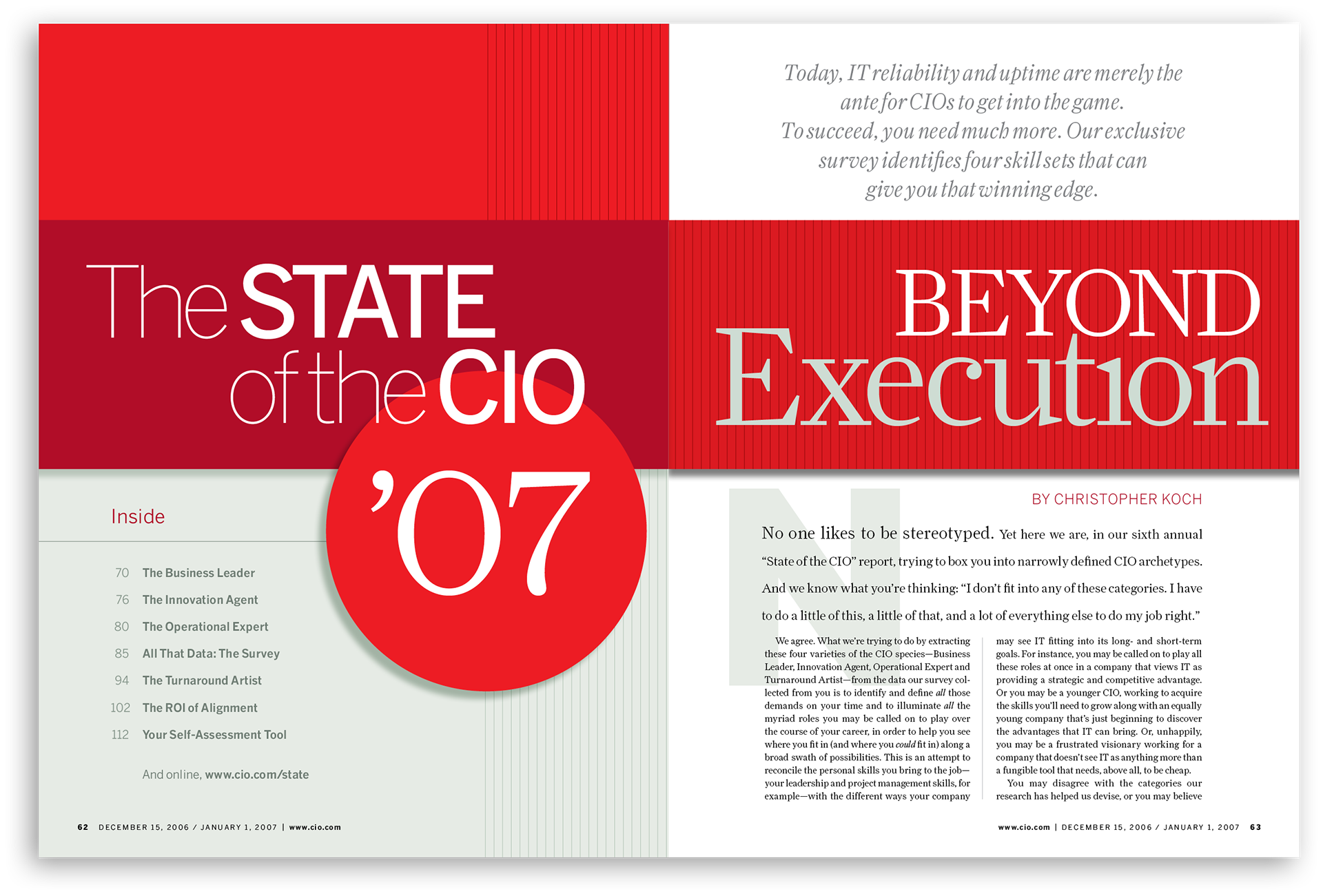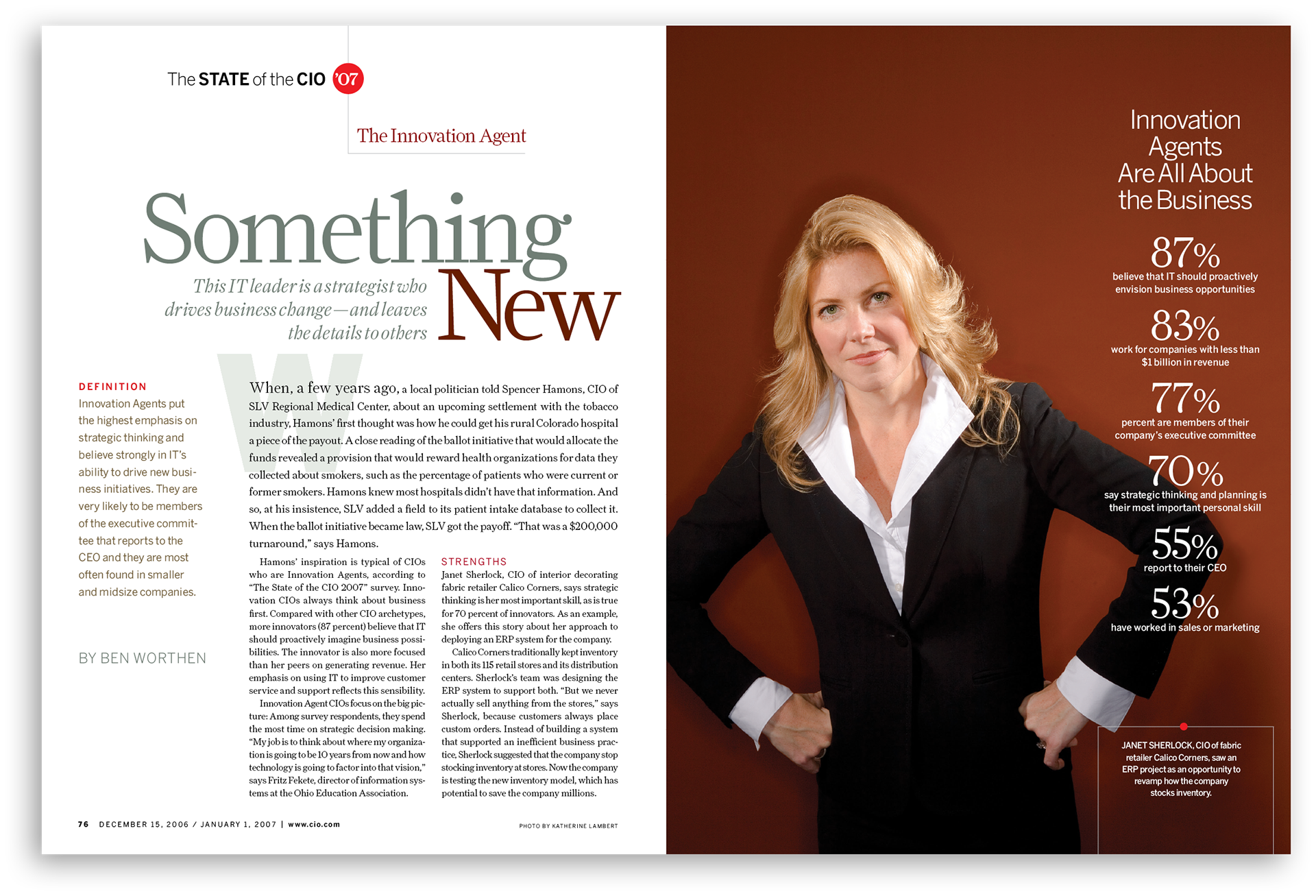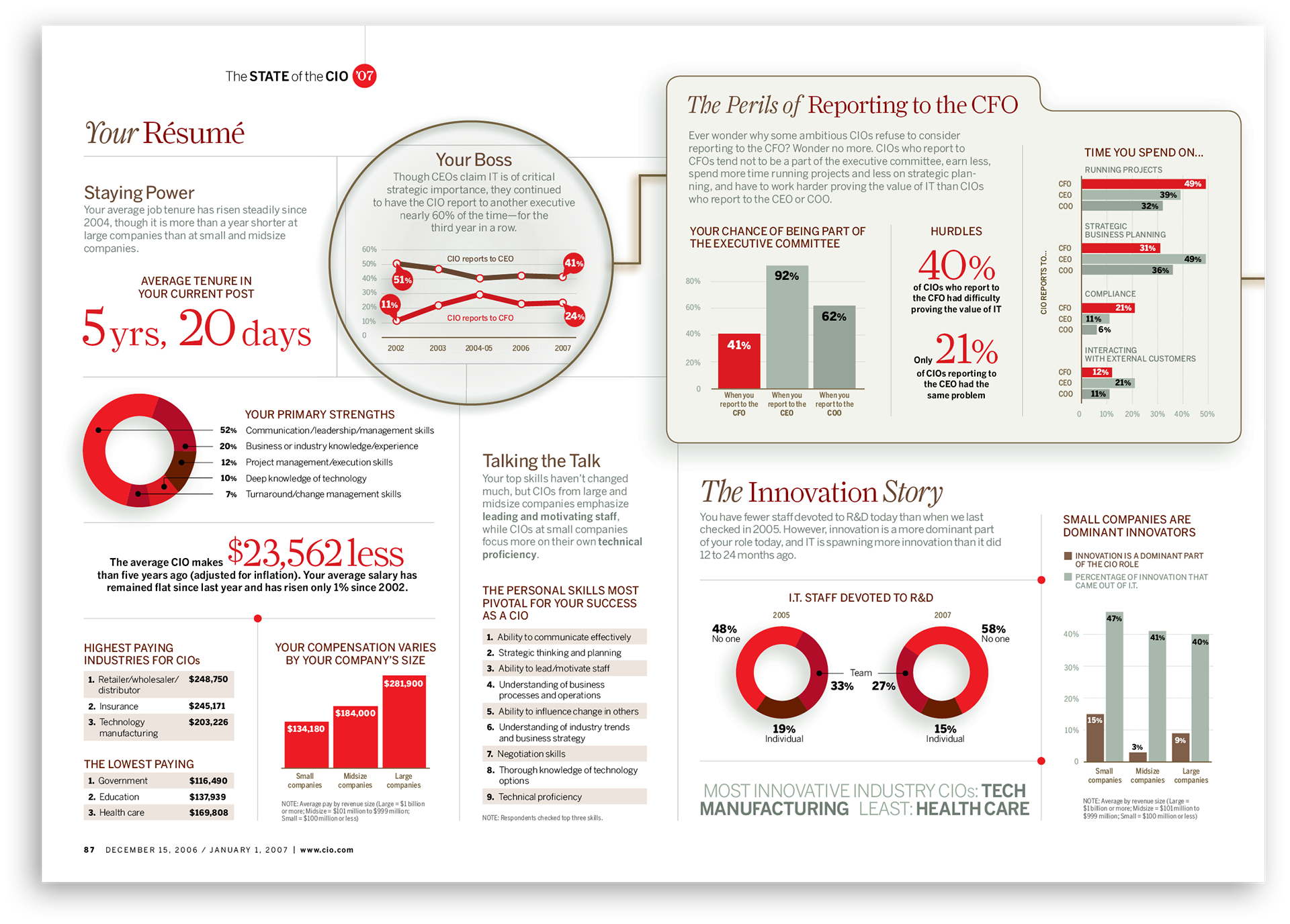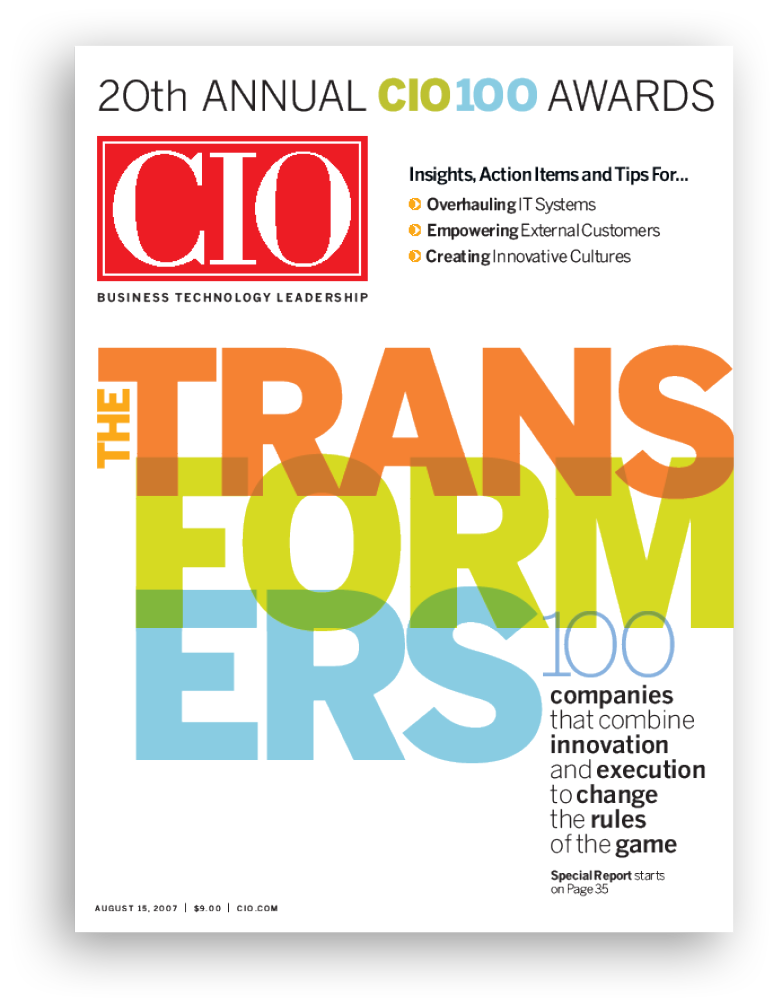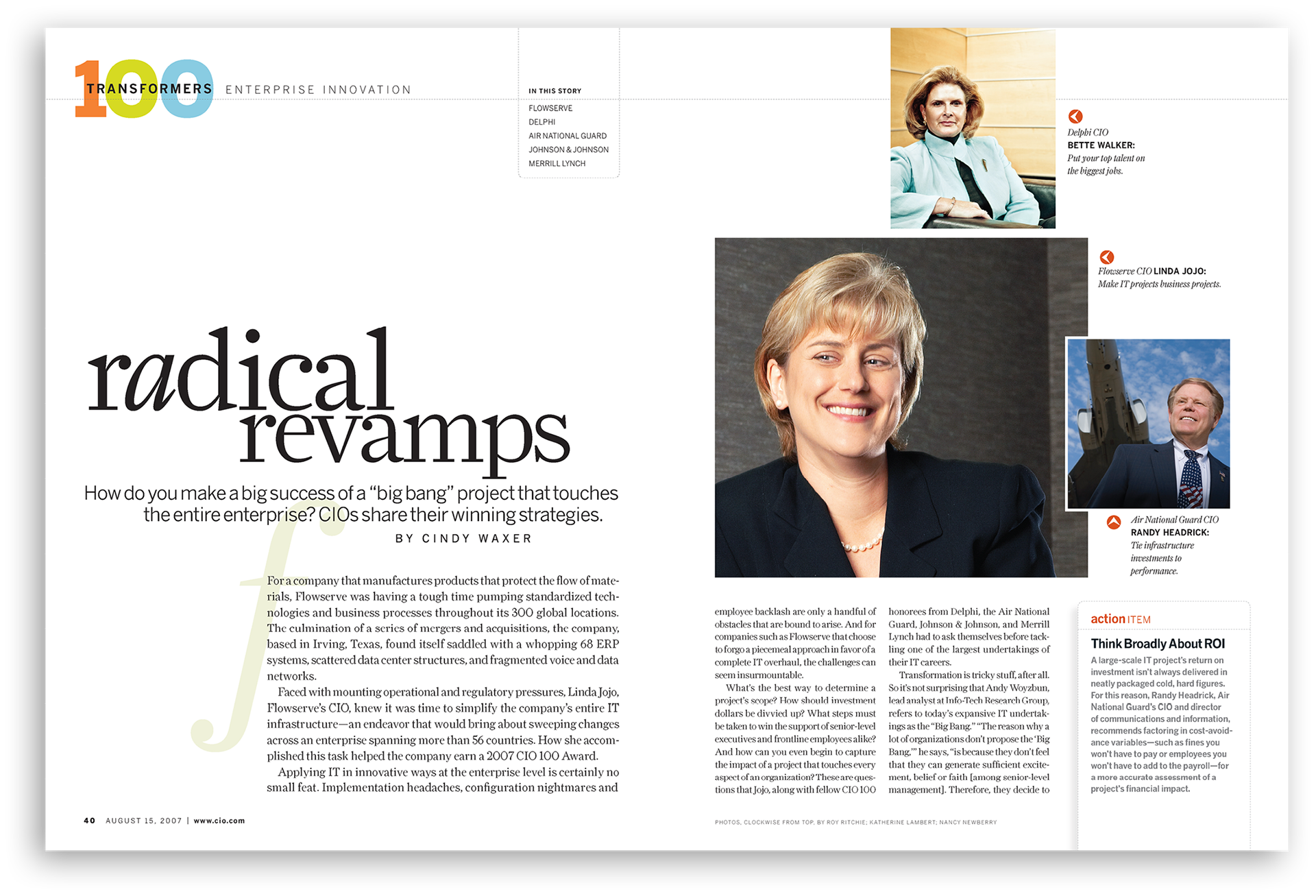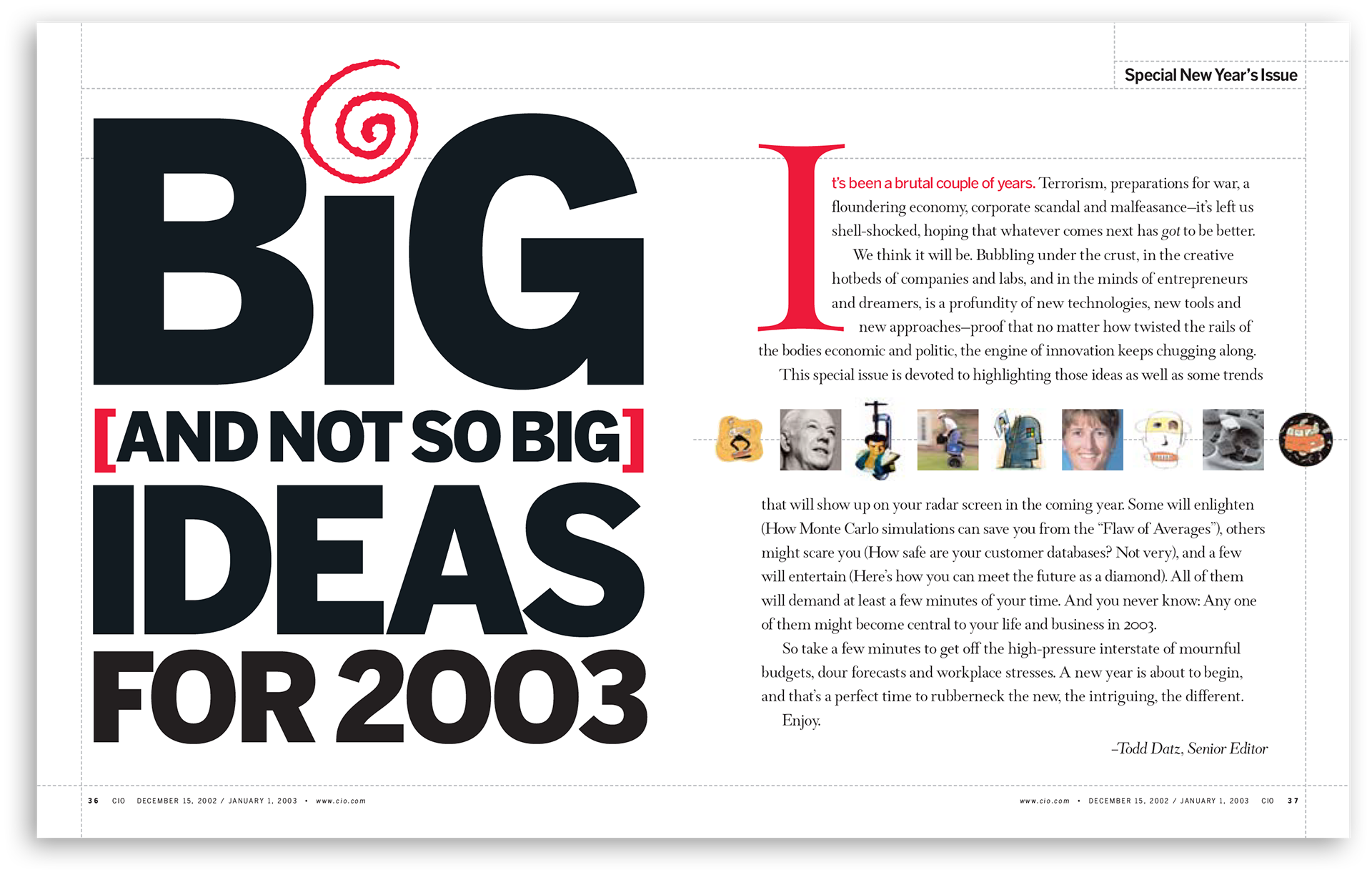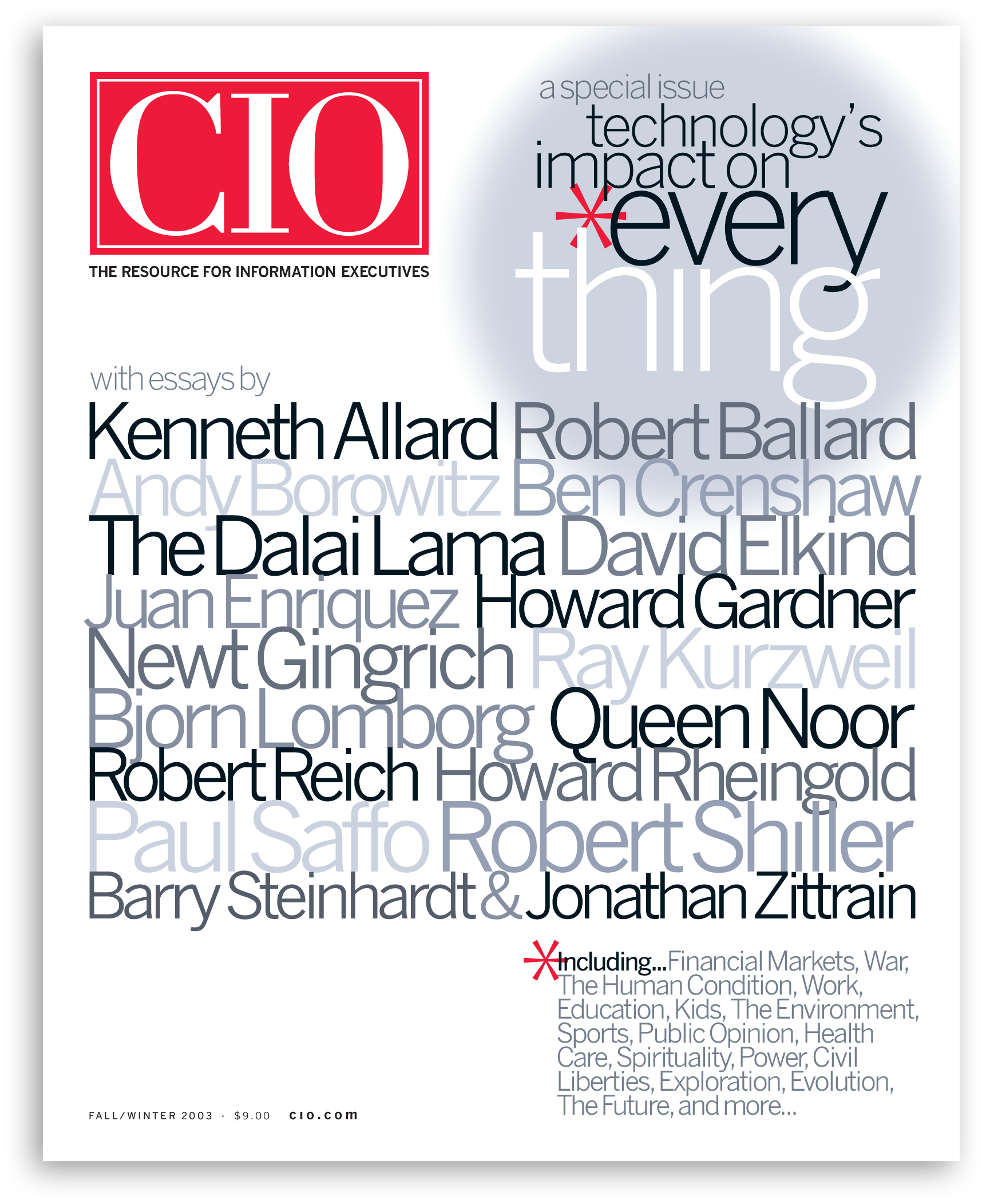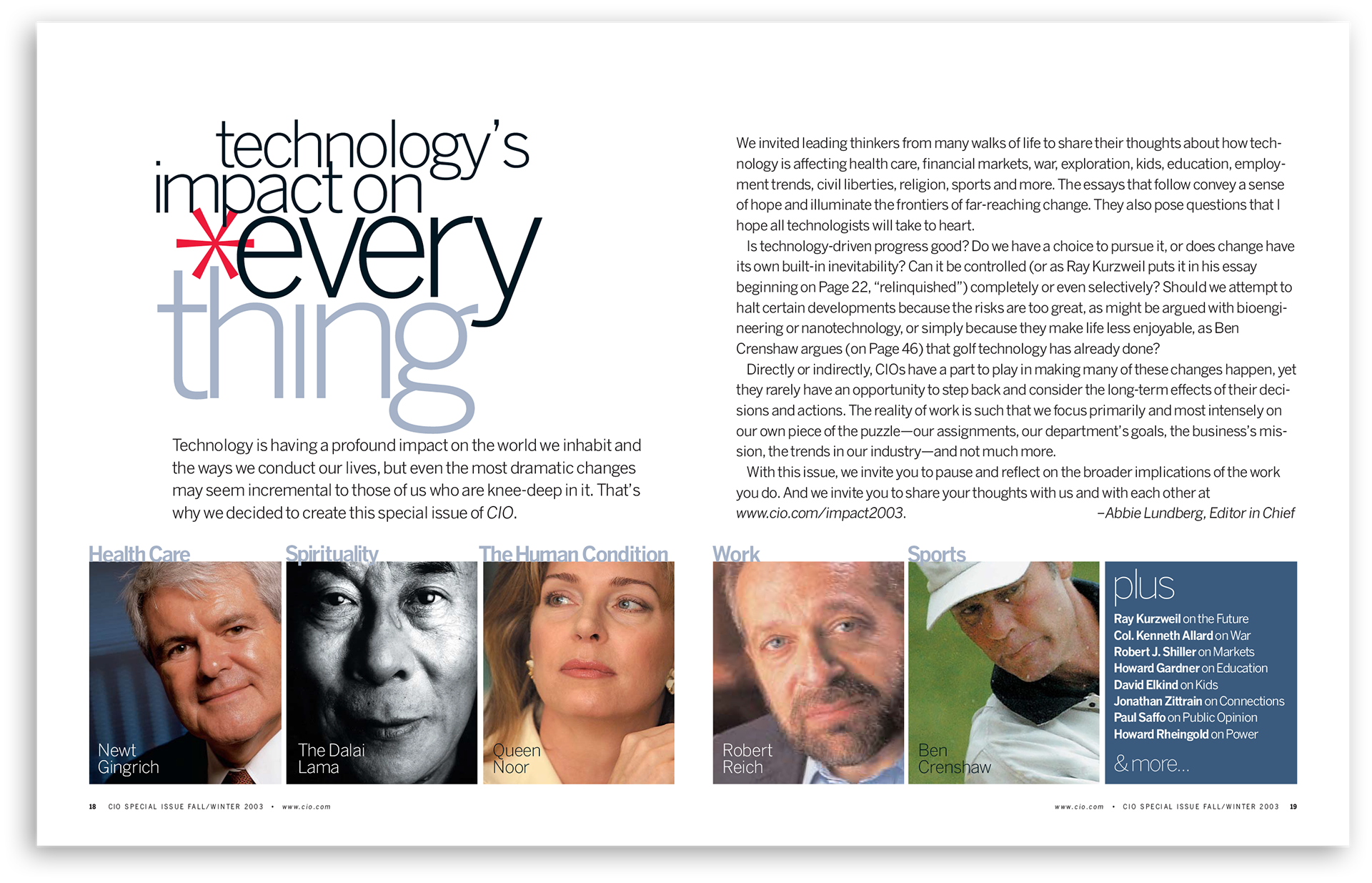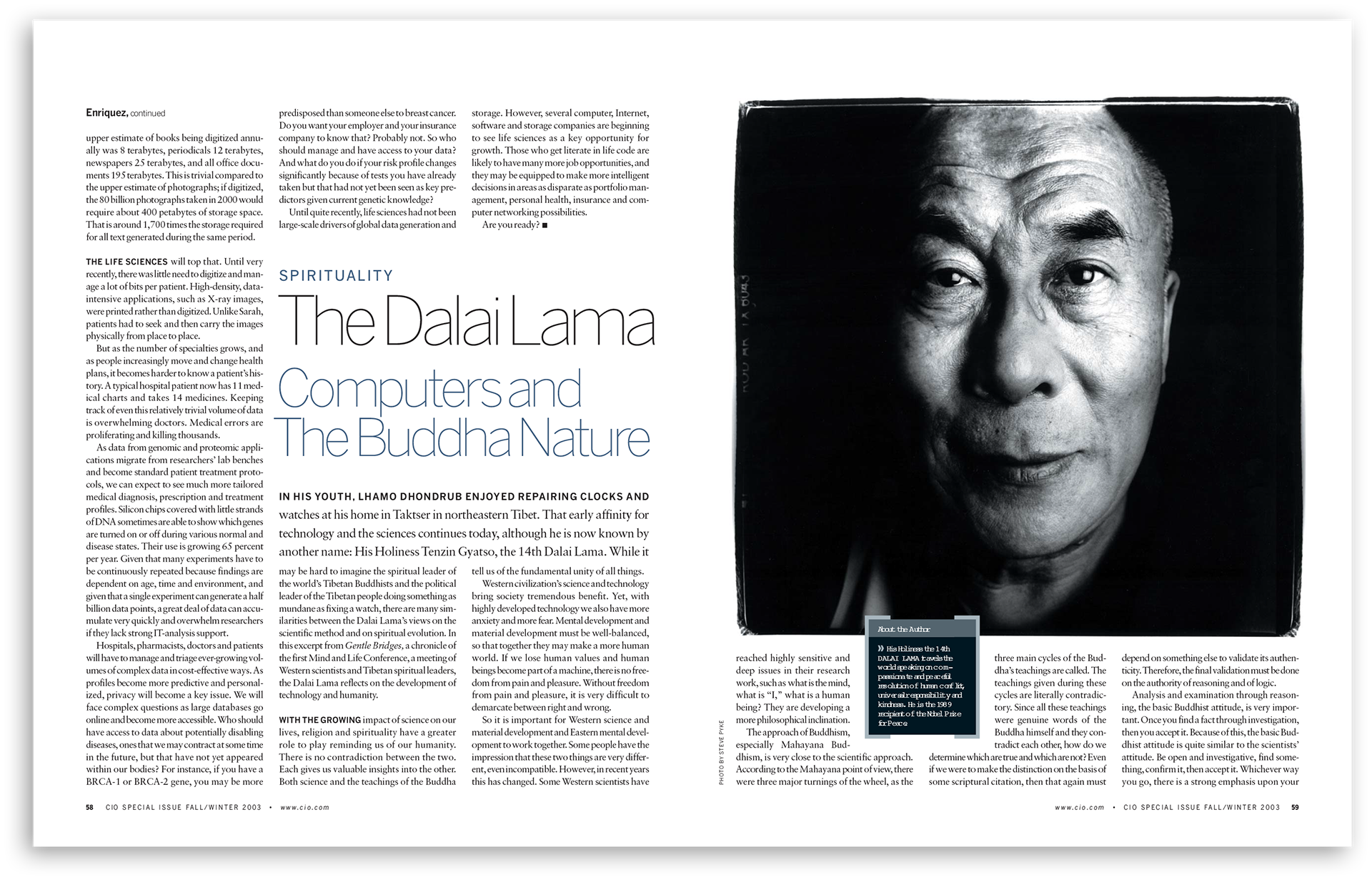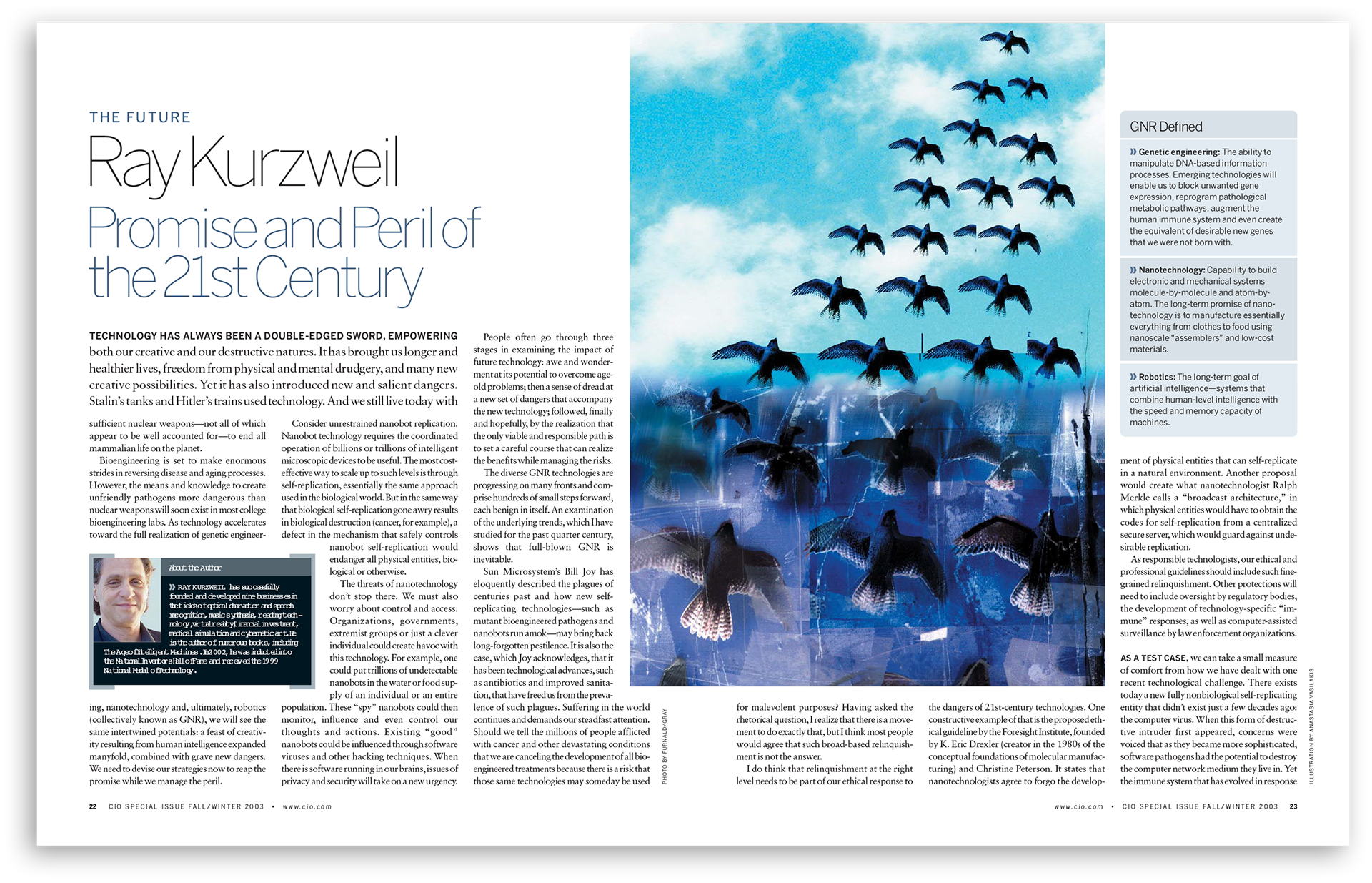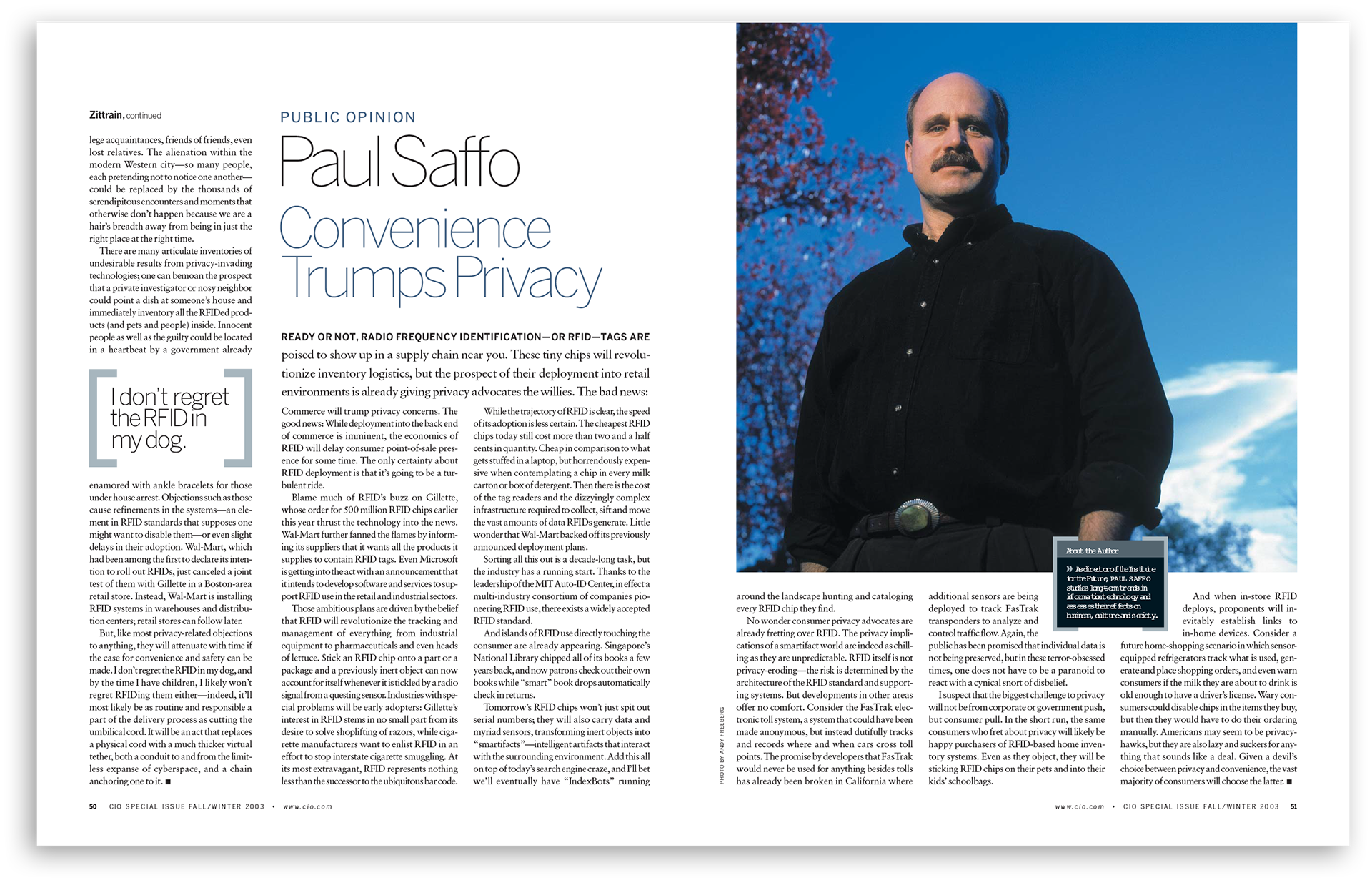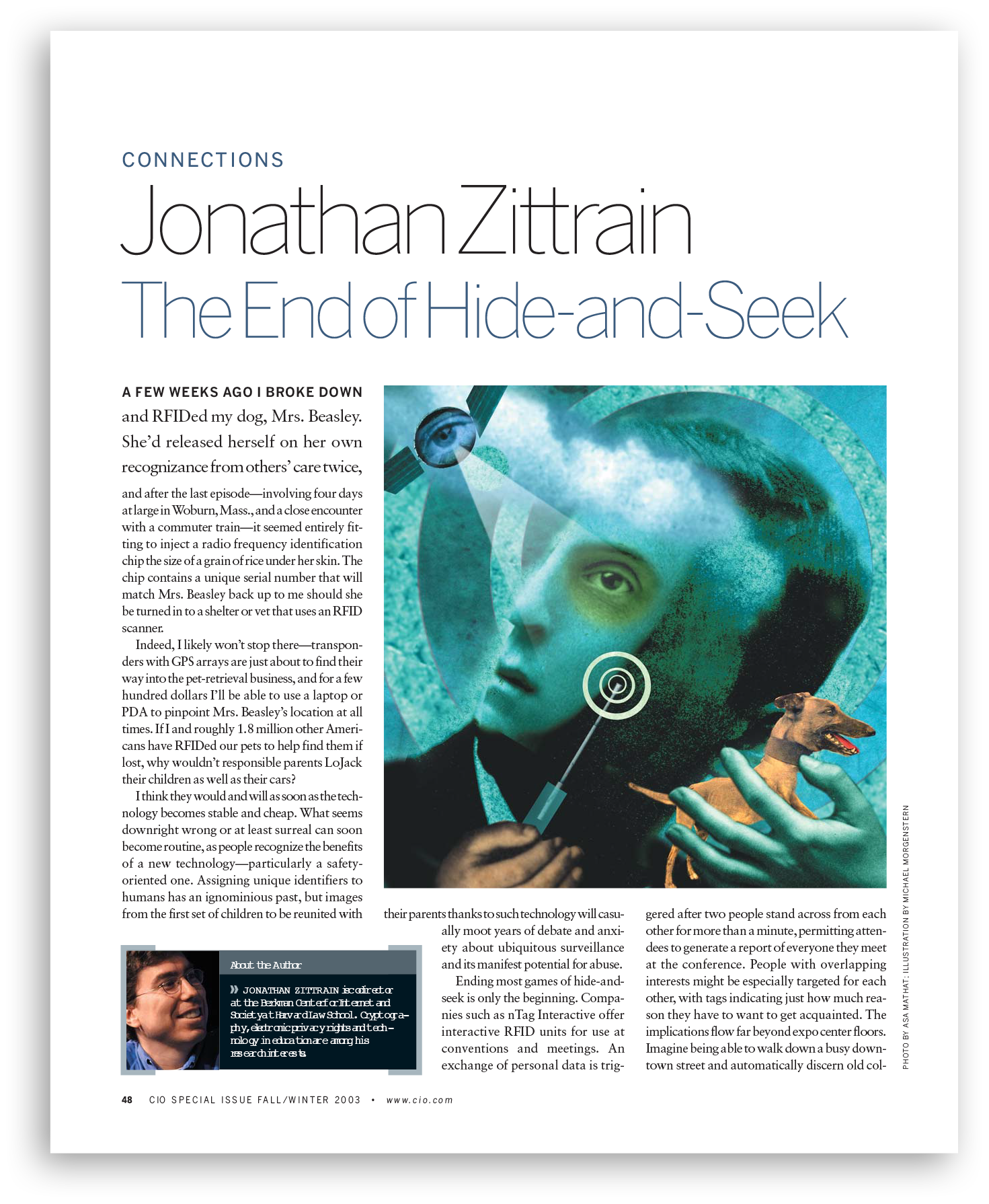 Trendlines provided a glimpse of industry insights for busy CIOs.