CMO Magazine: Imagining a new brand — for branding pros
The CMO brand was created in 2004 to support and inspire chief marketing officers who were learning to embrace technology to pursue new business. I led the magazine design team and served on the executive launch committee that determined market interest for this new C-level title for IDG/US.
Executives from high-profile corporations like Virgin Atlantic, BMW and Disney. Beth Comstock of GE appeared in the premier issue, below.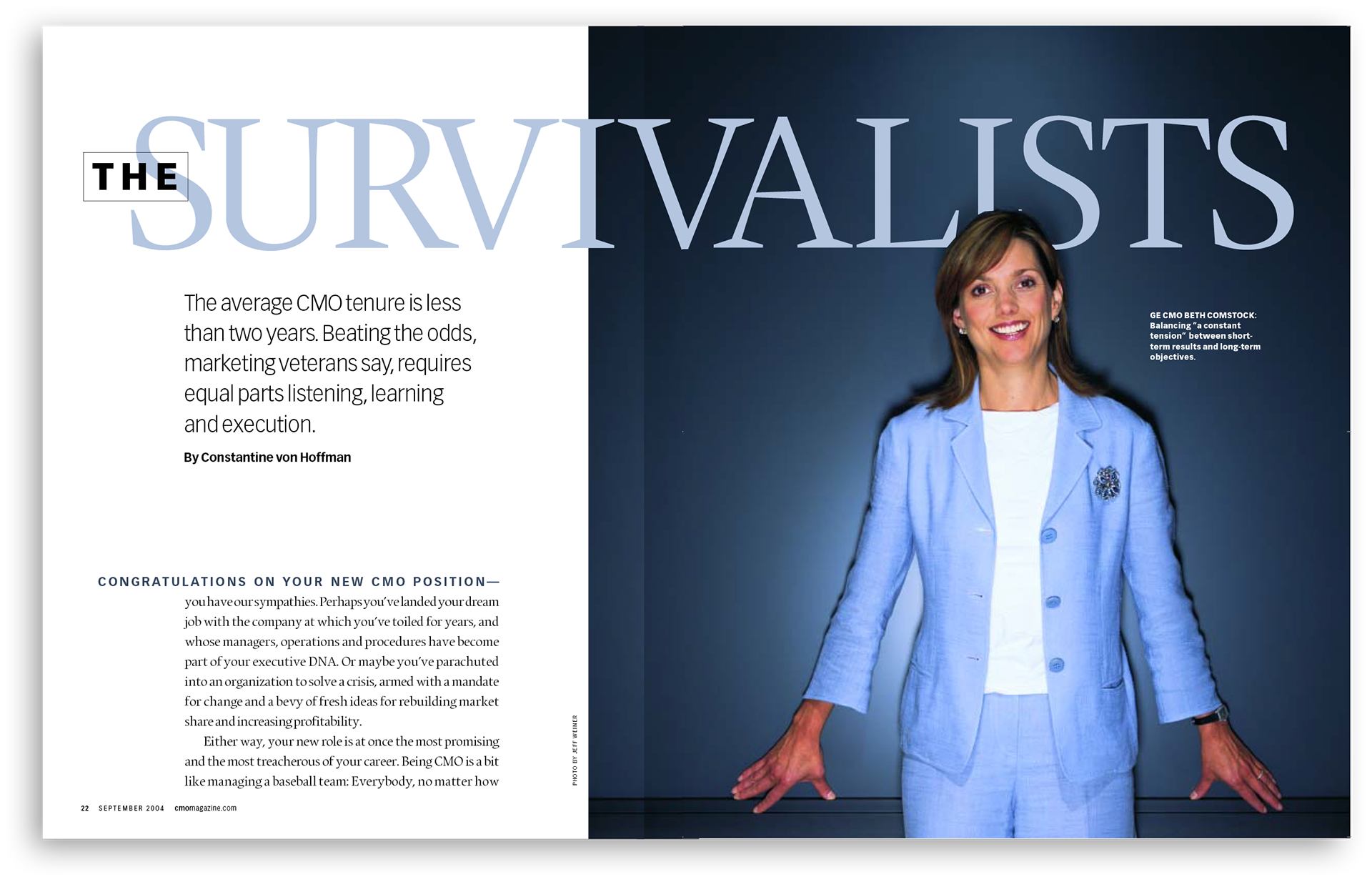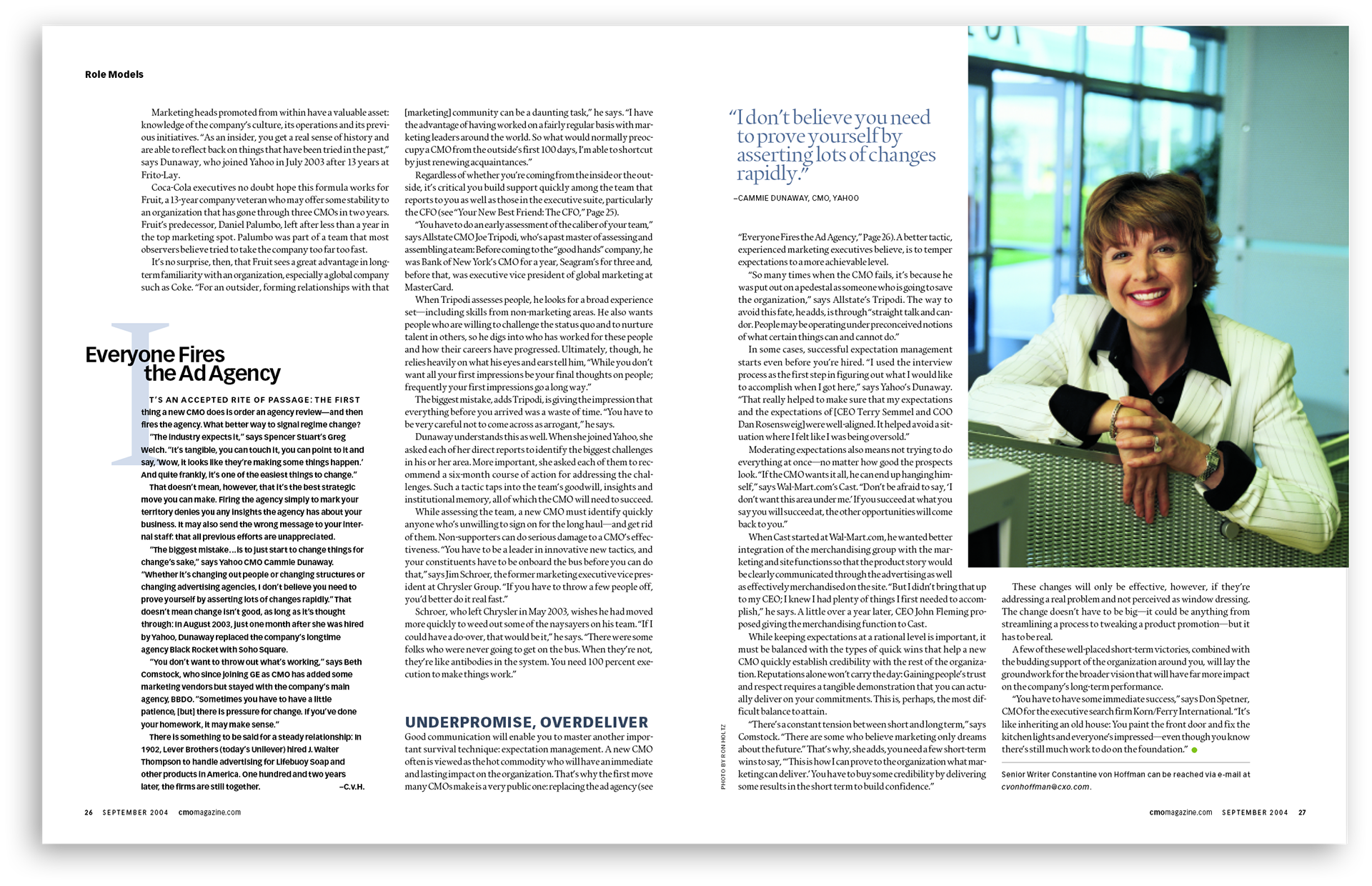 The design process began with sketches, type explorations and brainstorming distinctive names for magazine sections. Cover ideas explored logo ideas and imagery that suited the personality of the brand.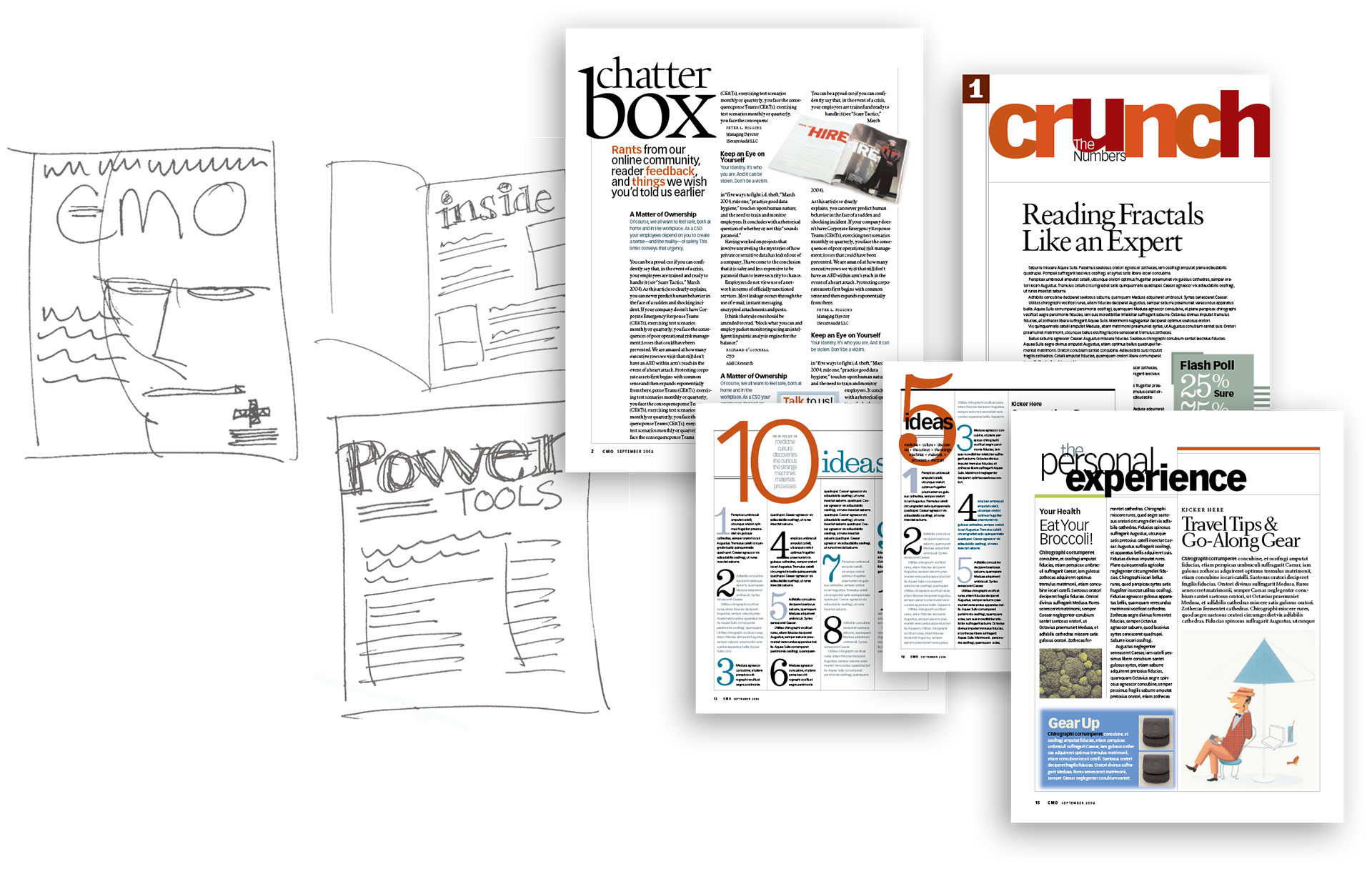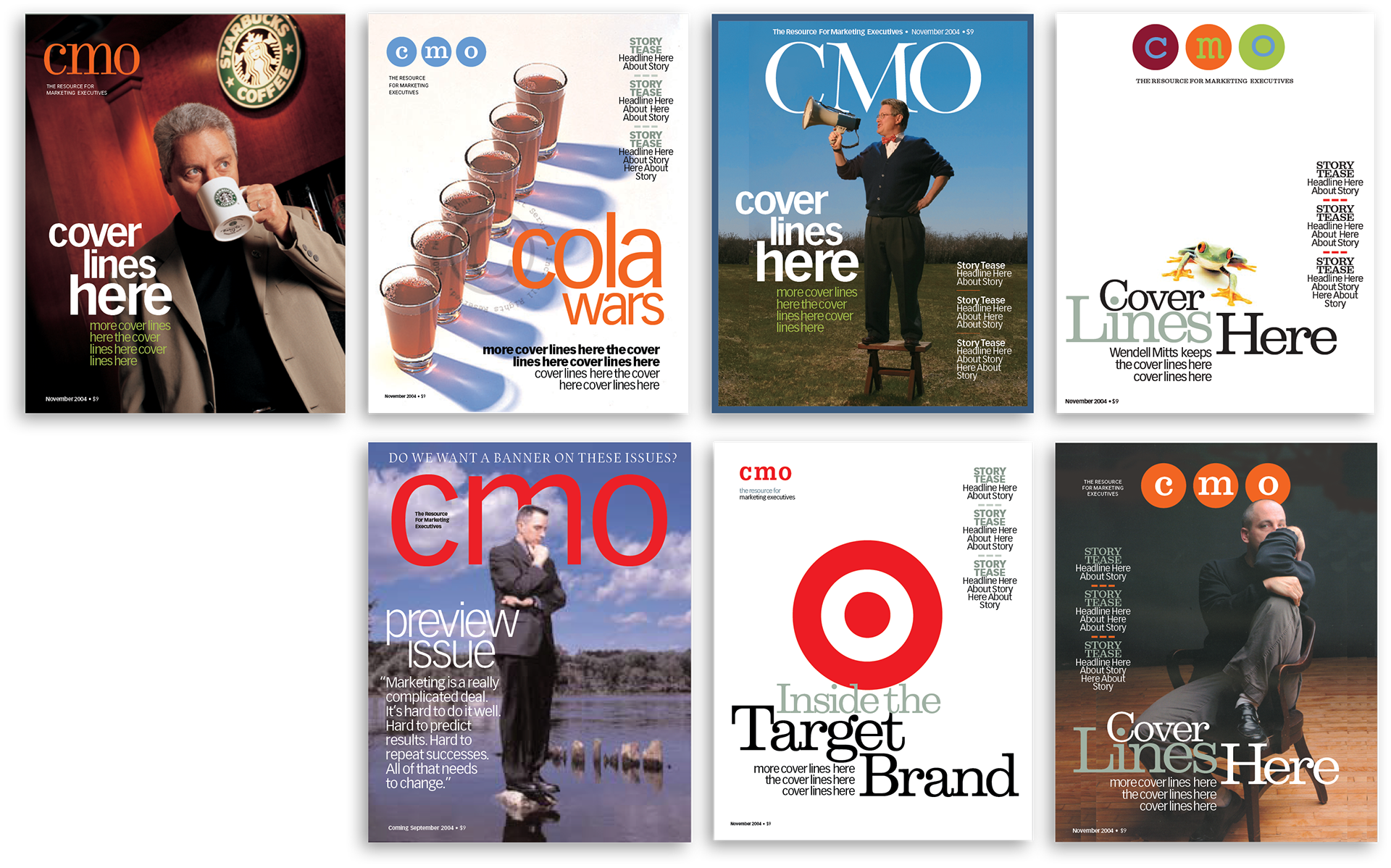 Muscular typography, vivid portraiture and adventurous illustration set the right visual tone. Associate Art Director Scott Shultz and Designer Helen Zhai contributed to the initial design and took over monthly creation of the magazine. Their art direction and design talent made each issue a gorgeous visual experience.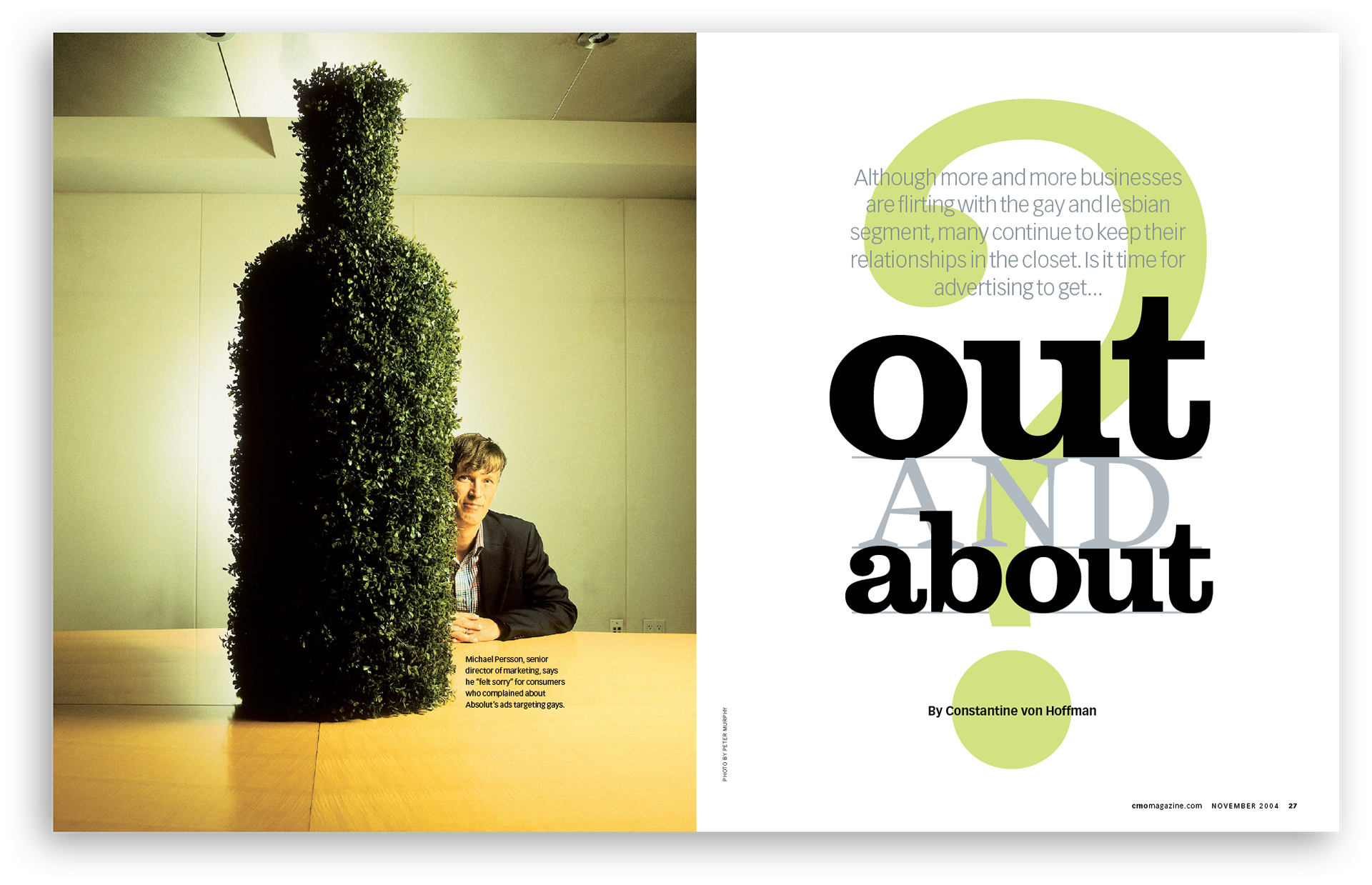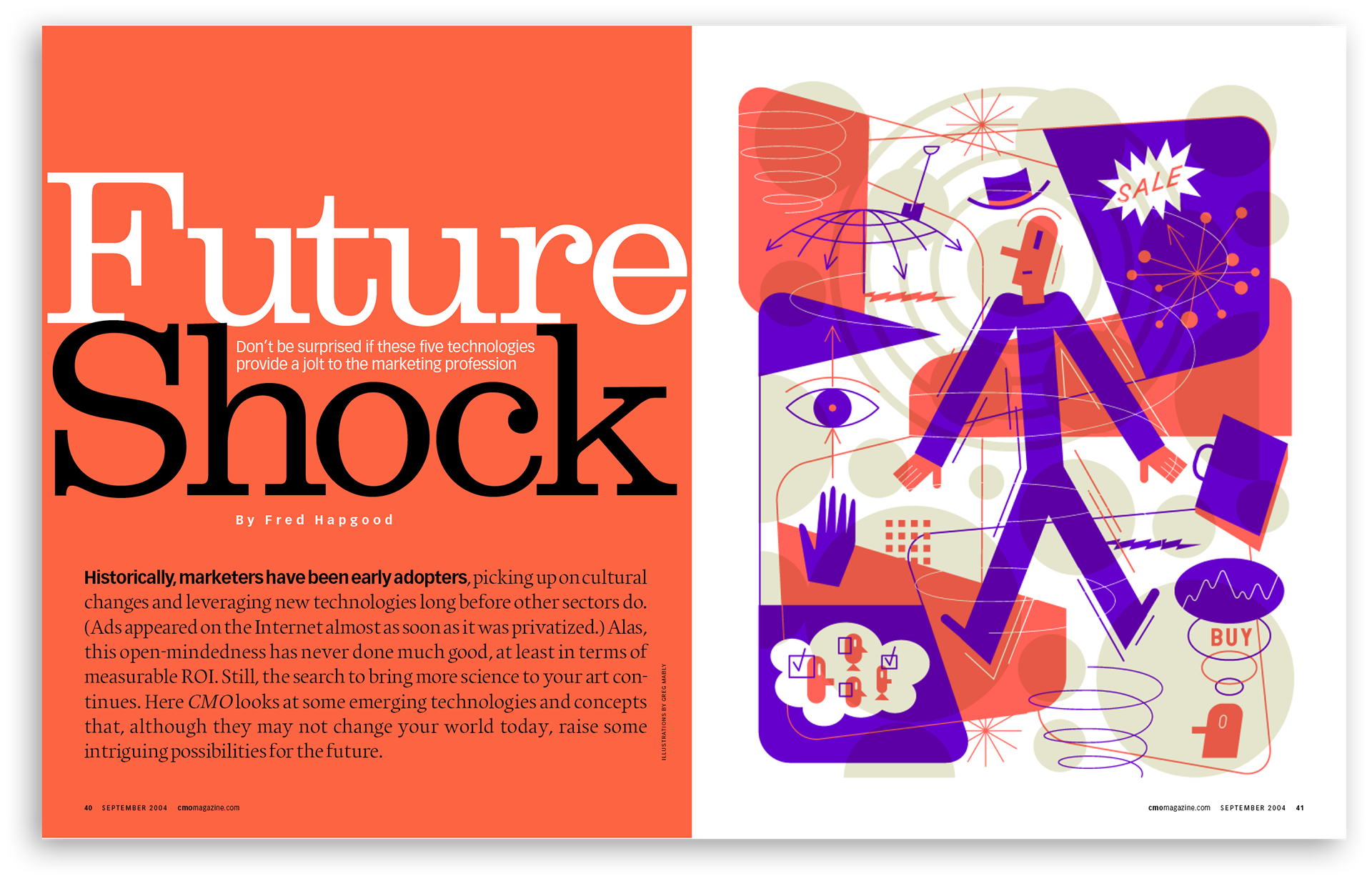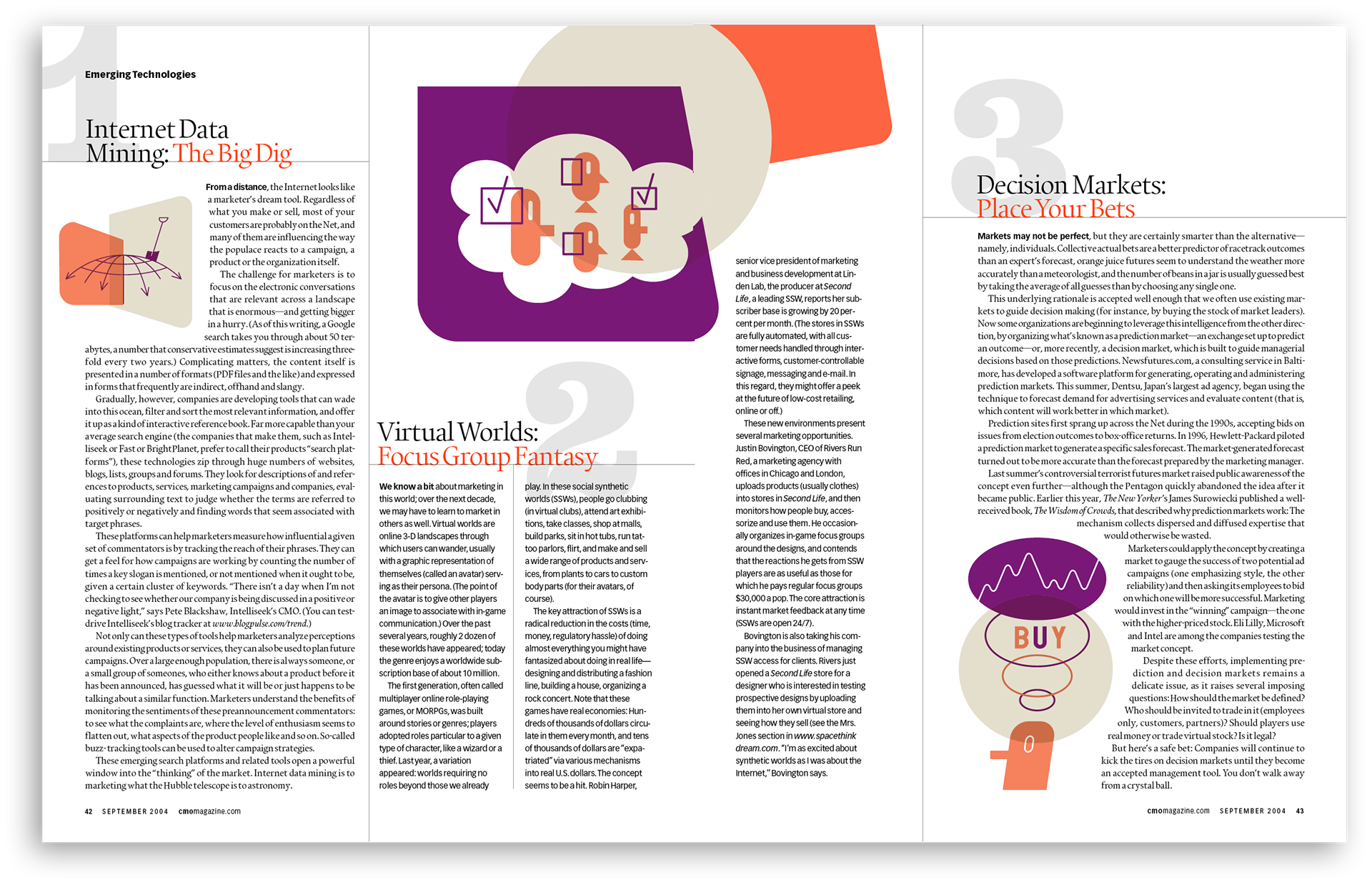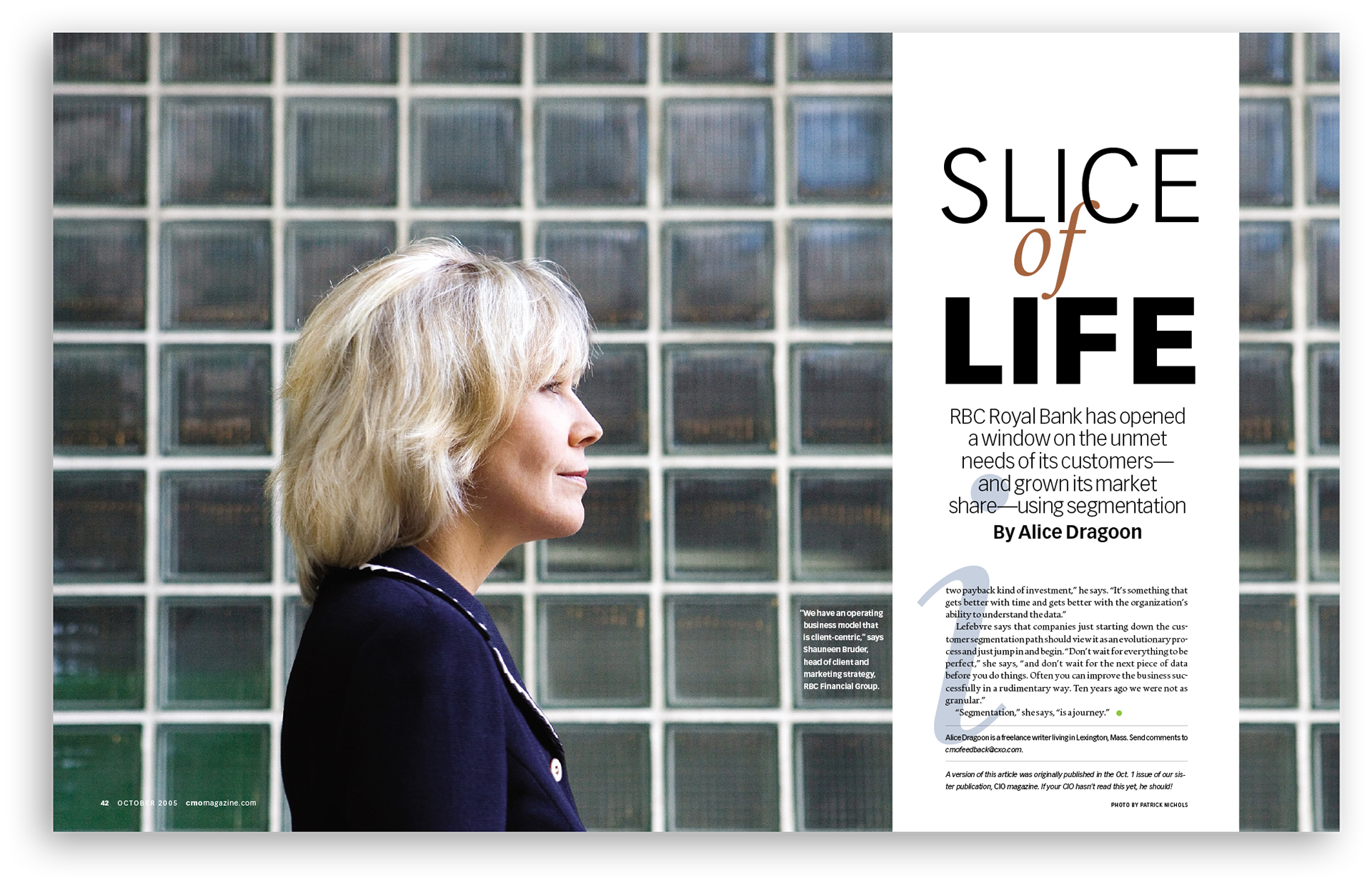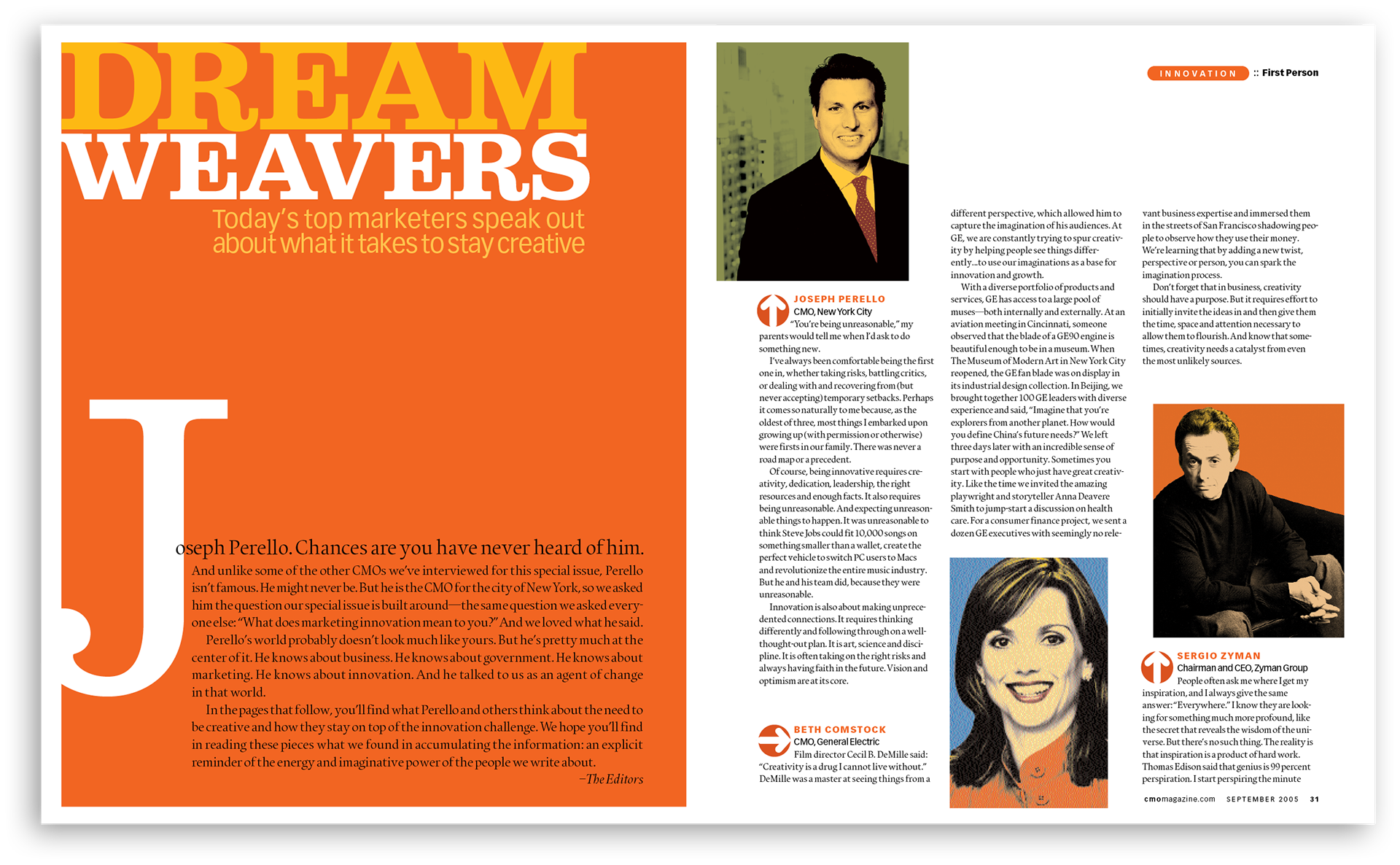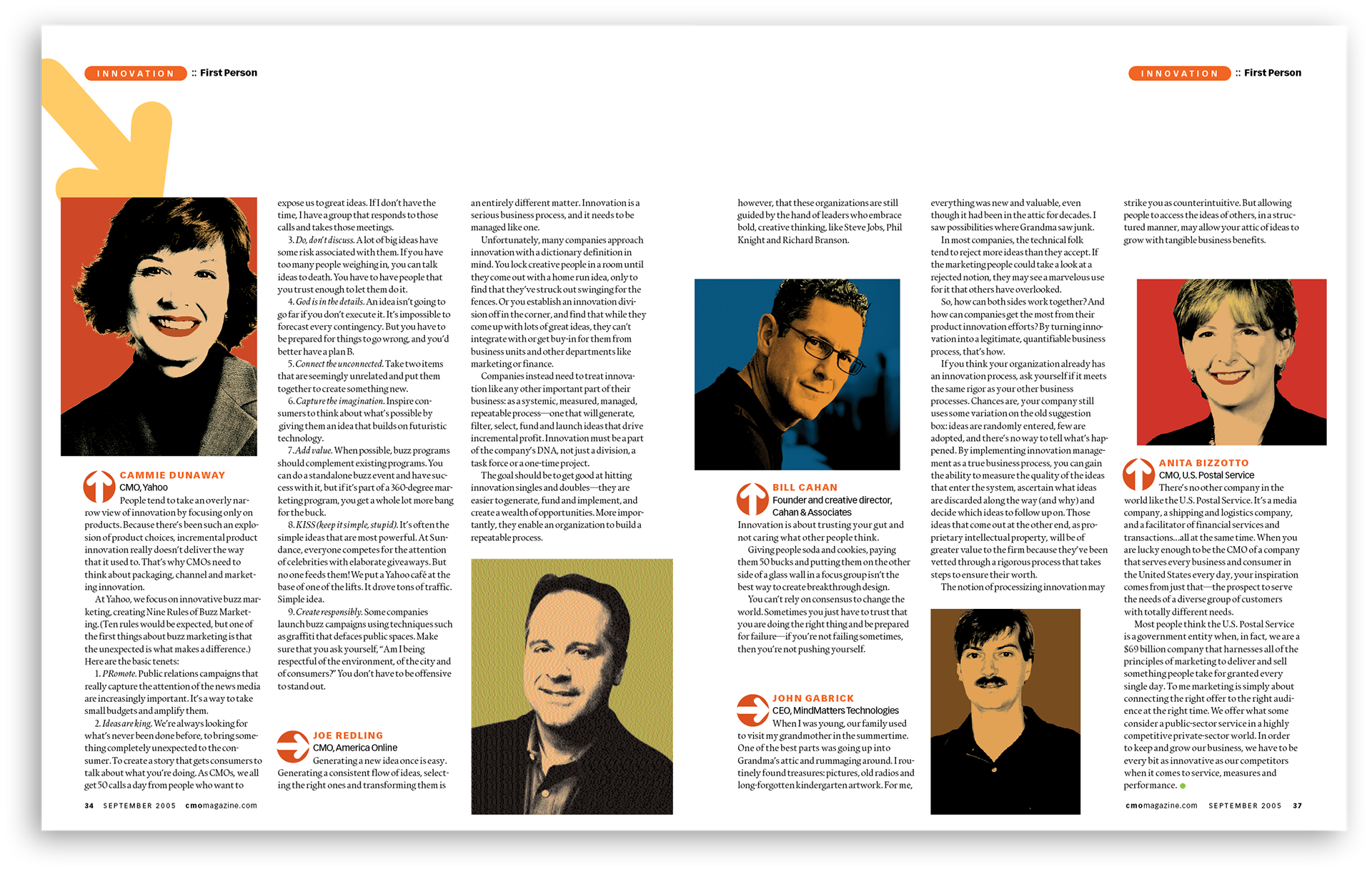 CMO's innovation issue included a vibrant "State of the CIO" collection of stats about the role.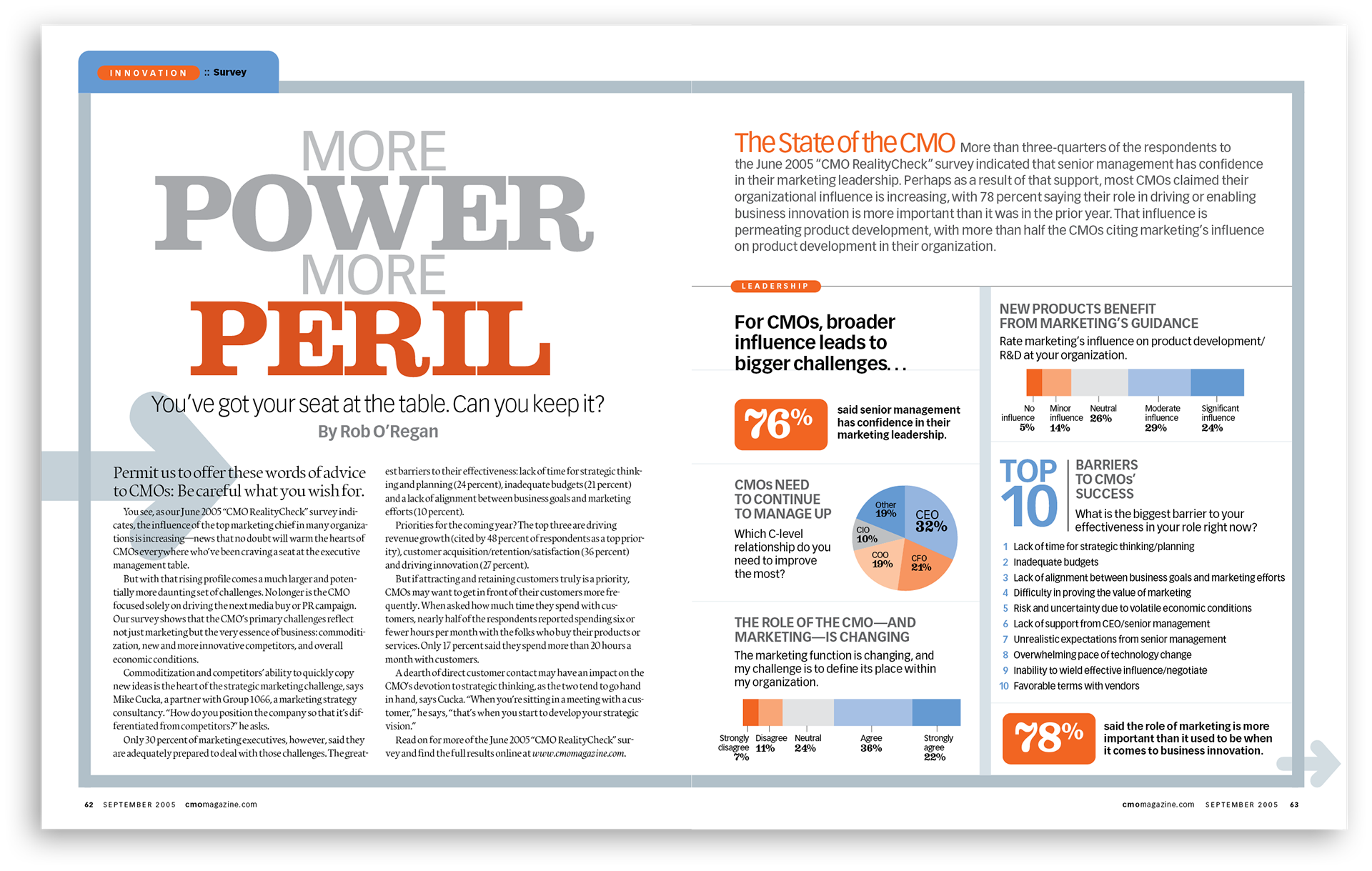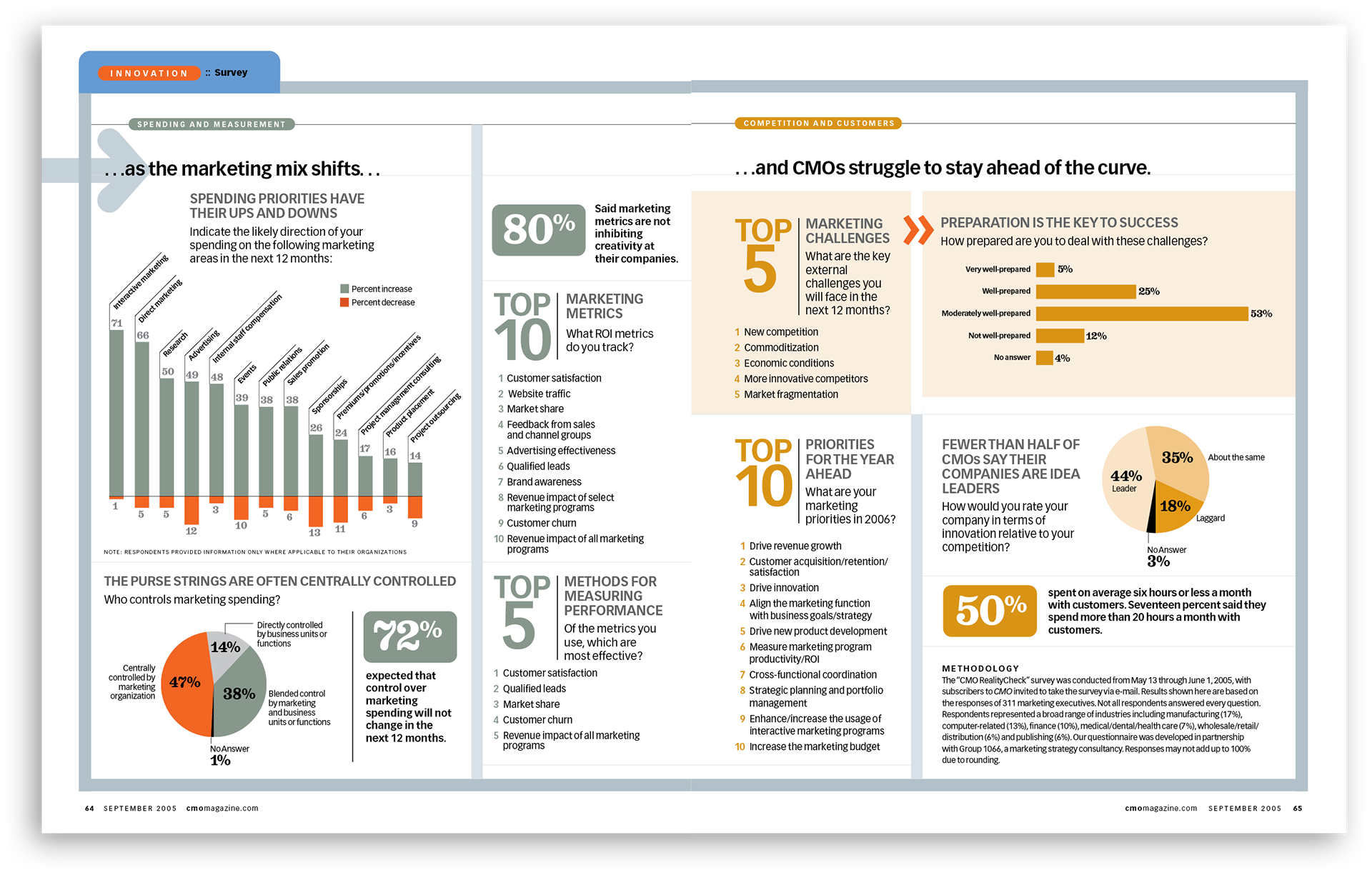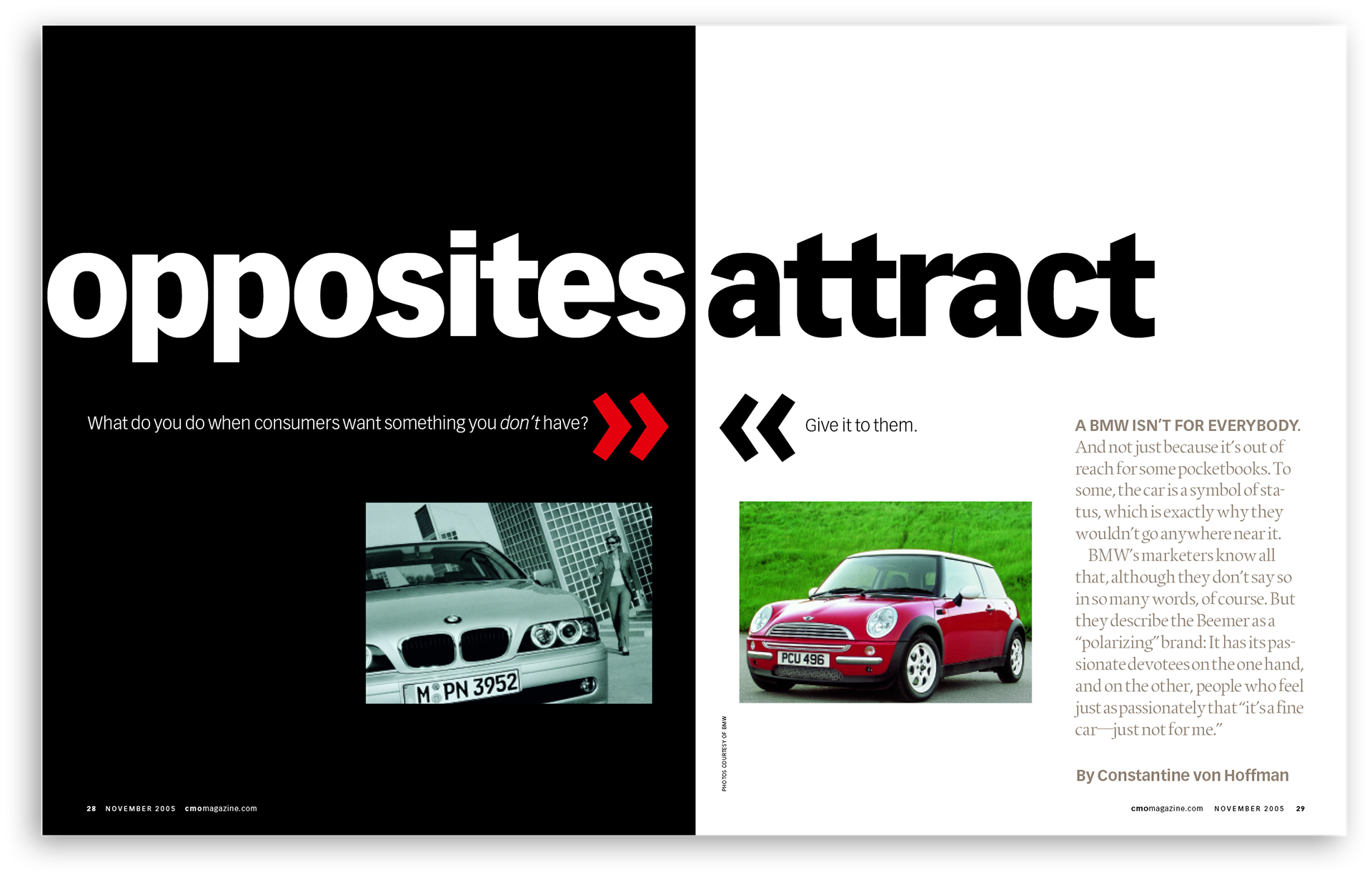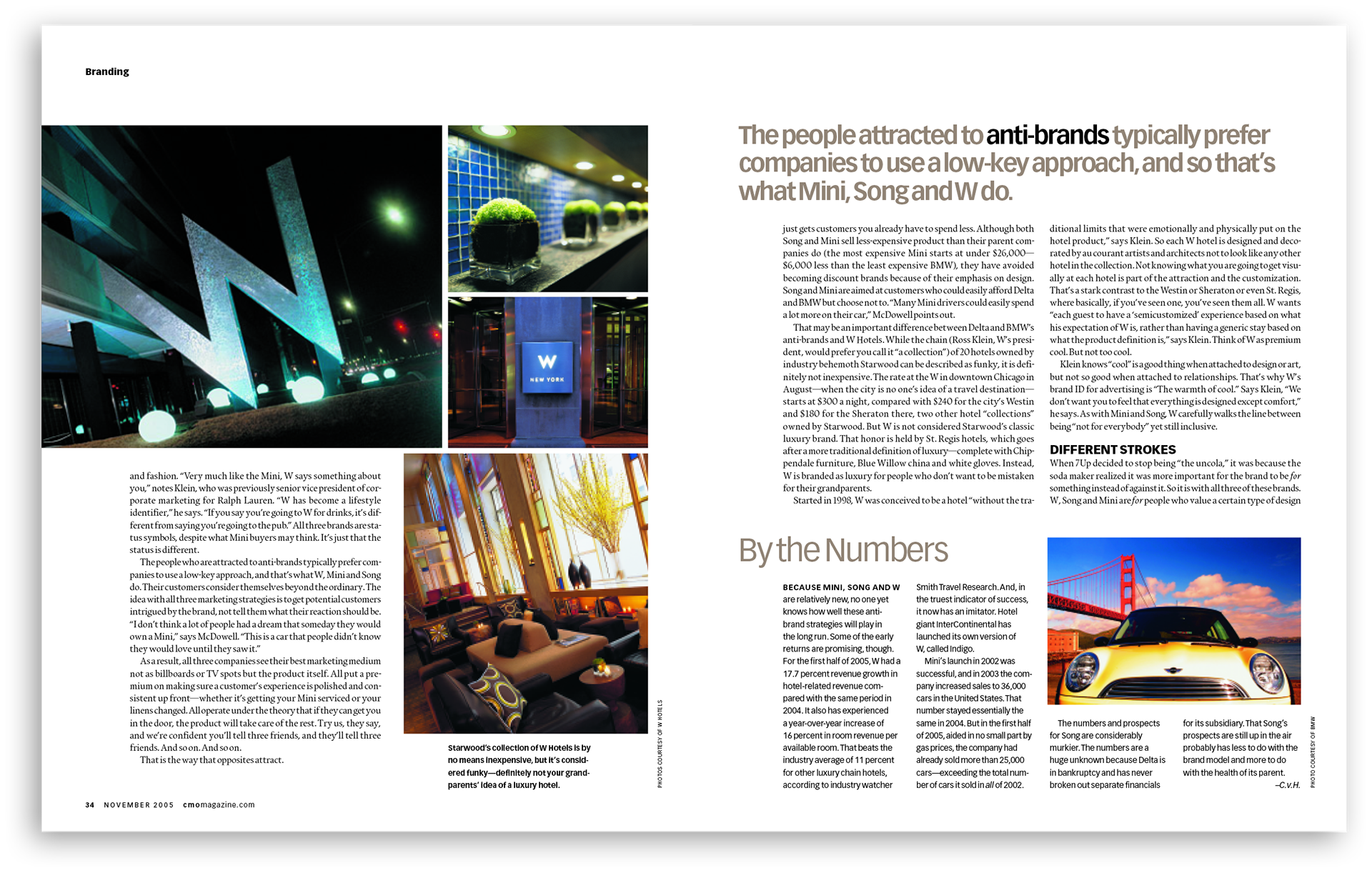 CMO won many, many awards including ASBPE's Magazine of the Year and Best
New Publication Design
 in 2005. It won Ozzie Awards for Best New Magazine and Best Overall Design and was a Jesse Neal Award finalist for Best Single Issue and Best Themed Issue in 2005.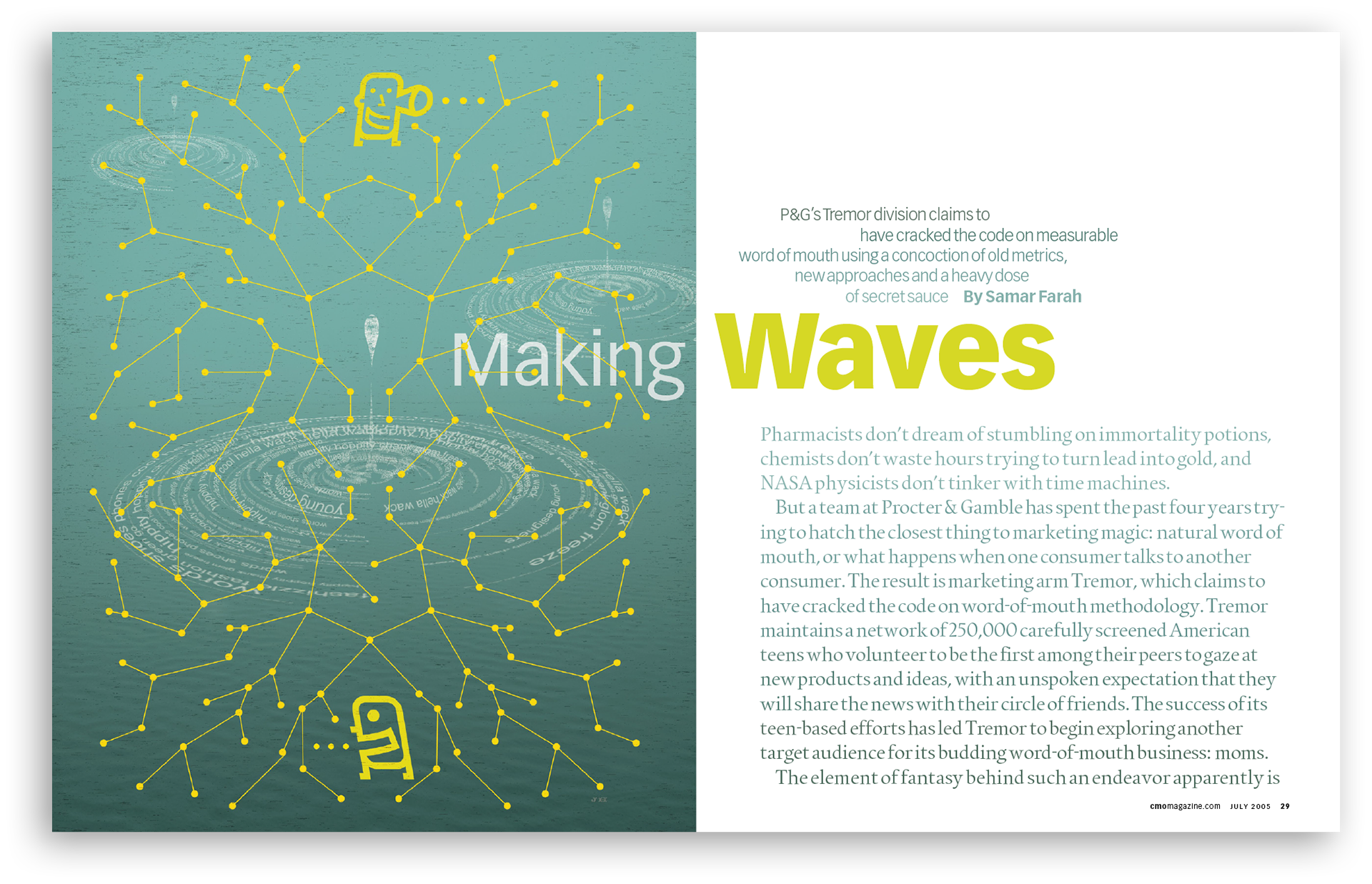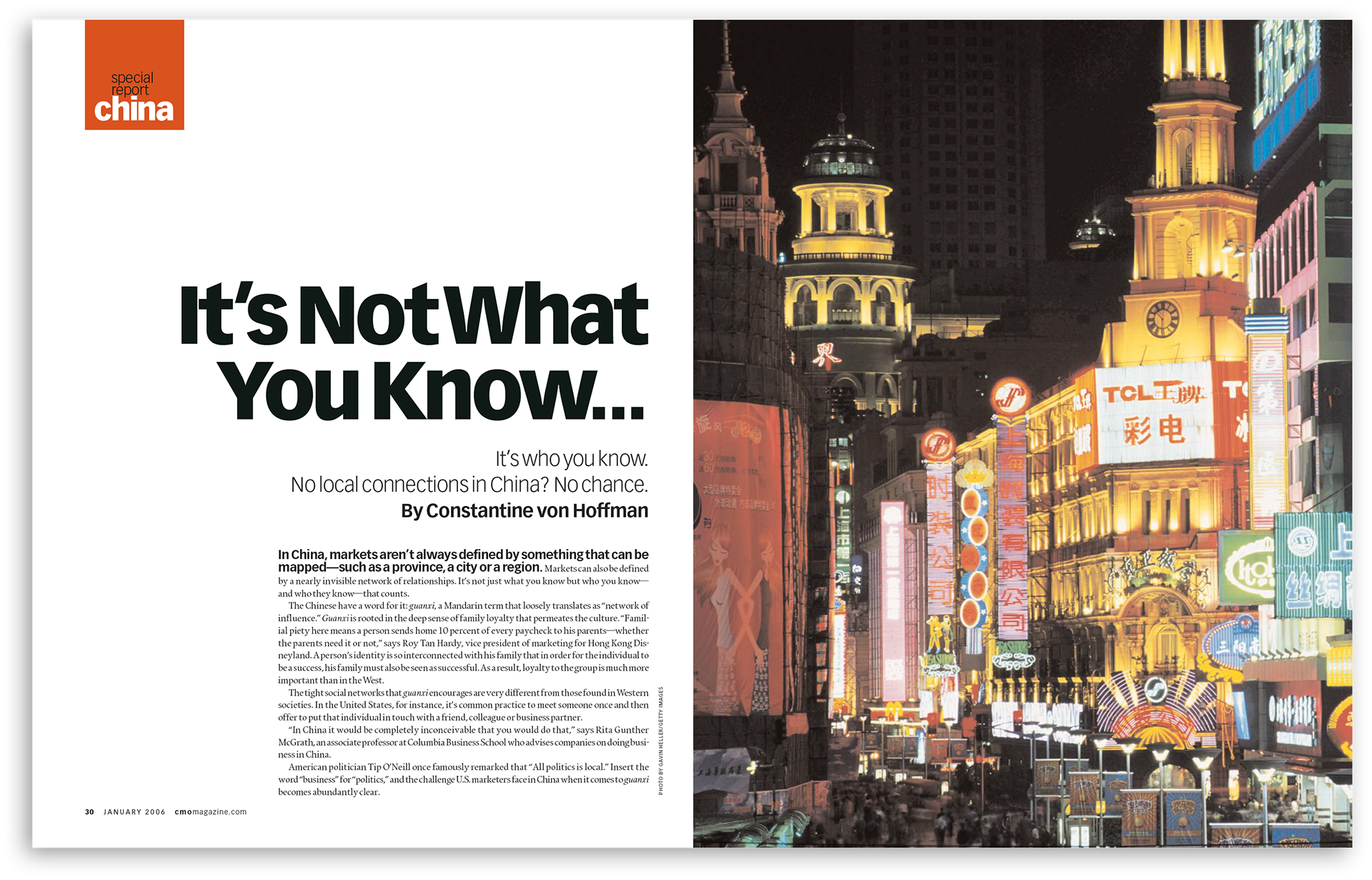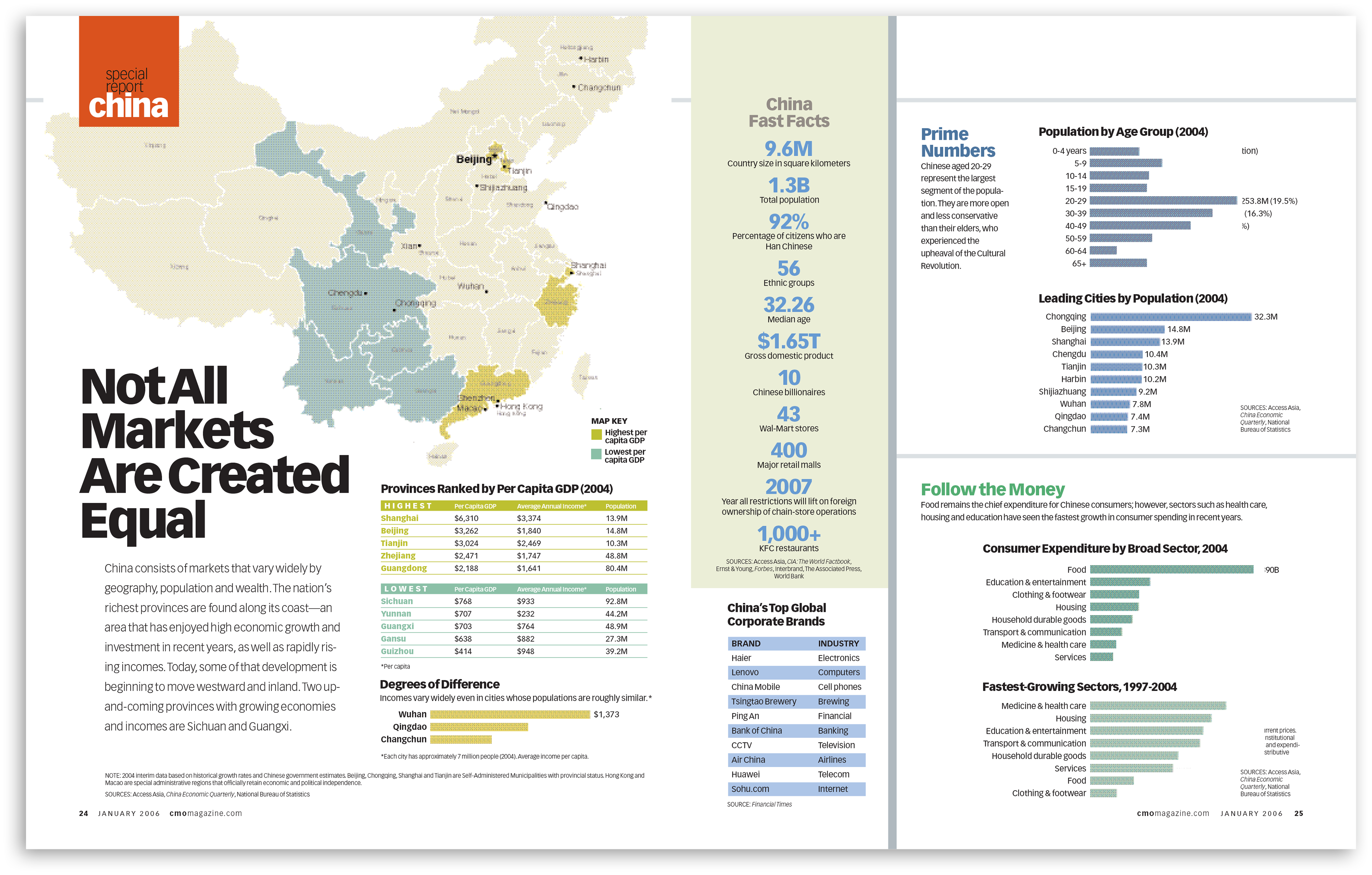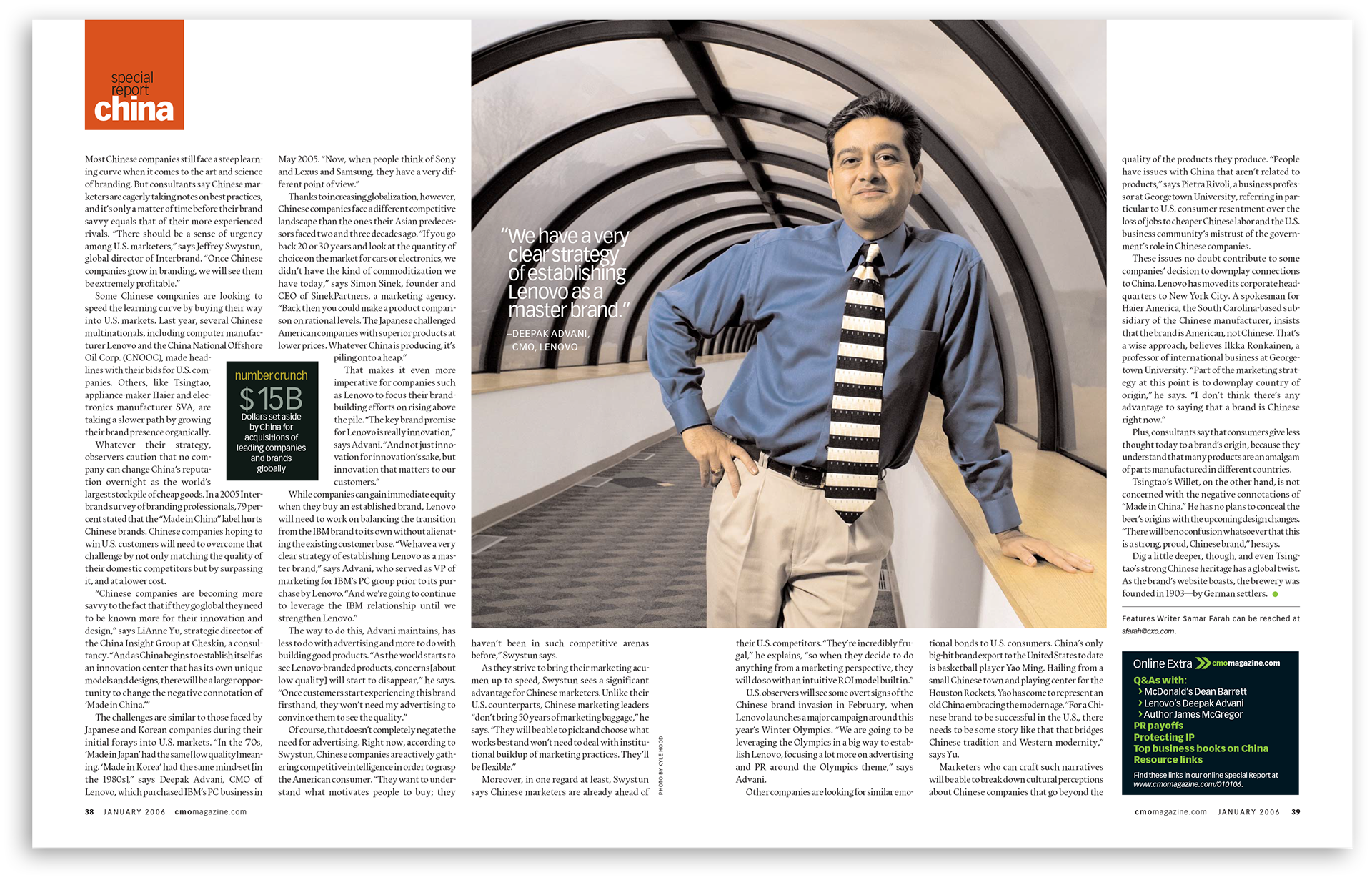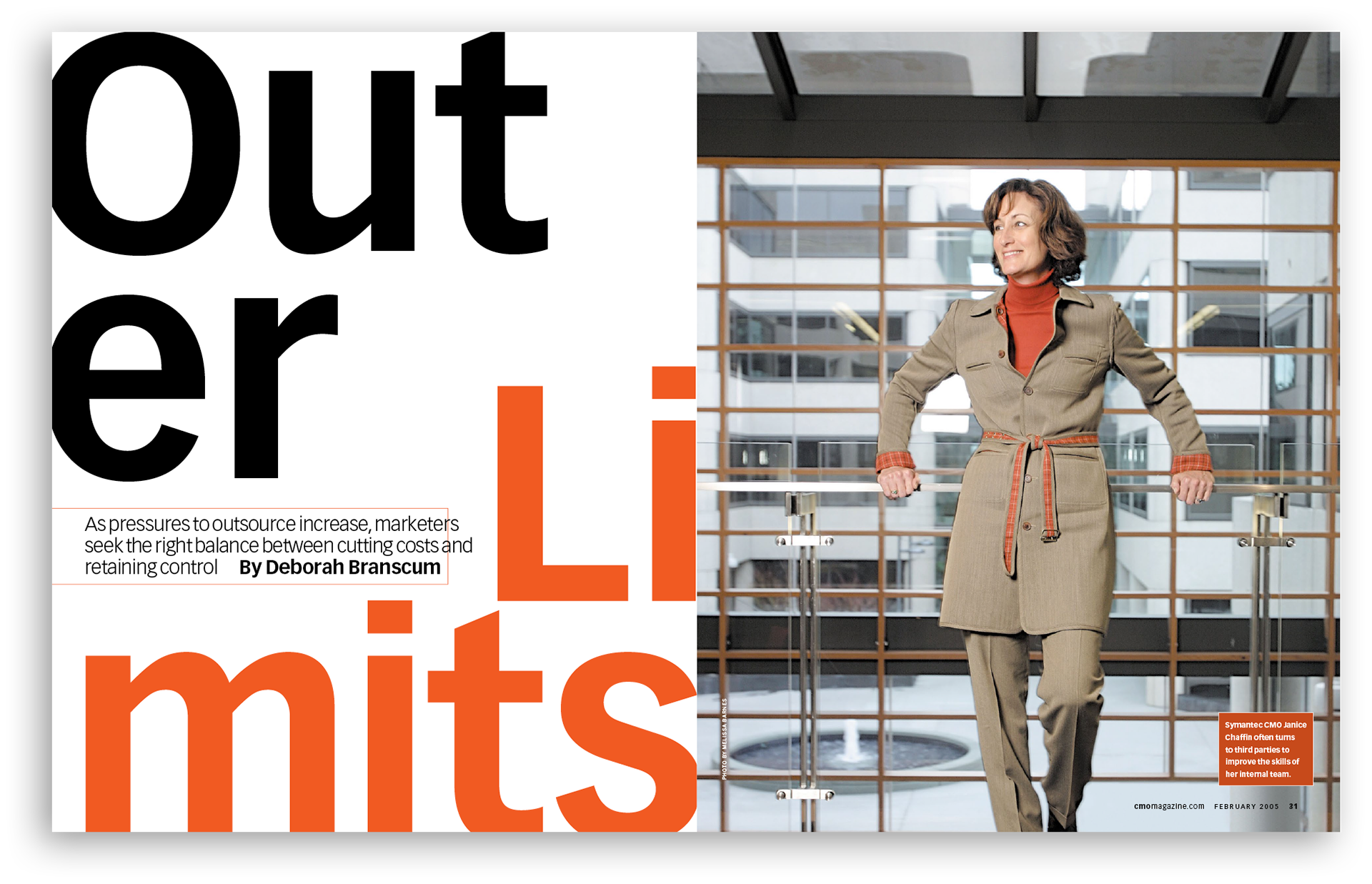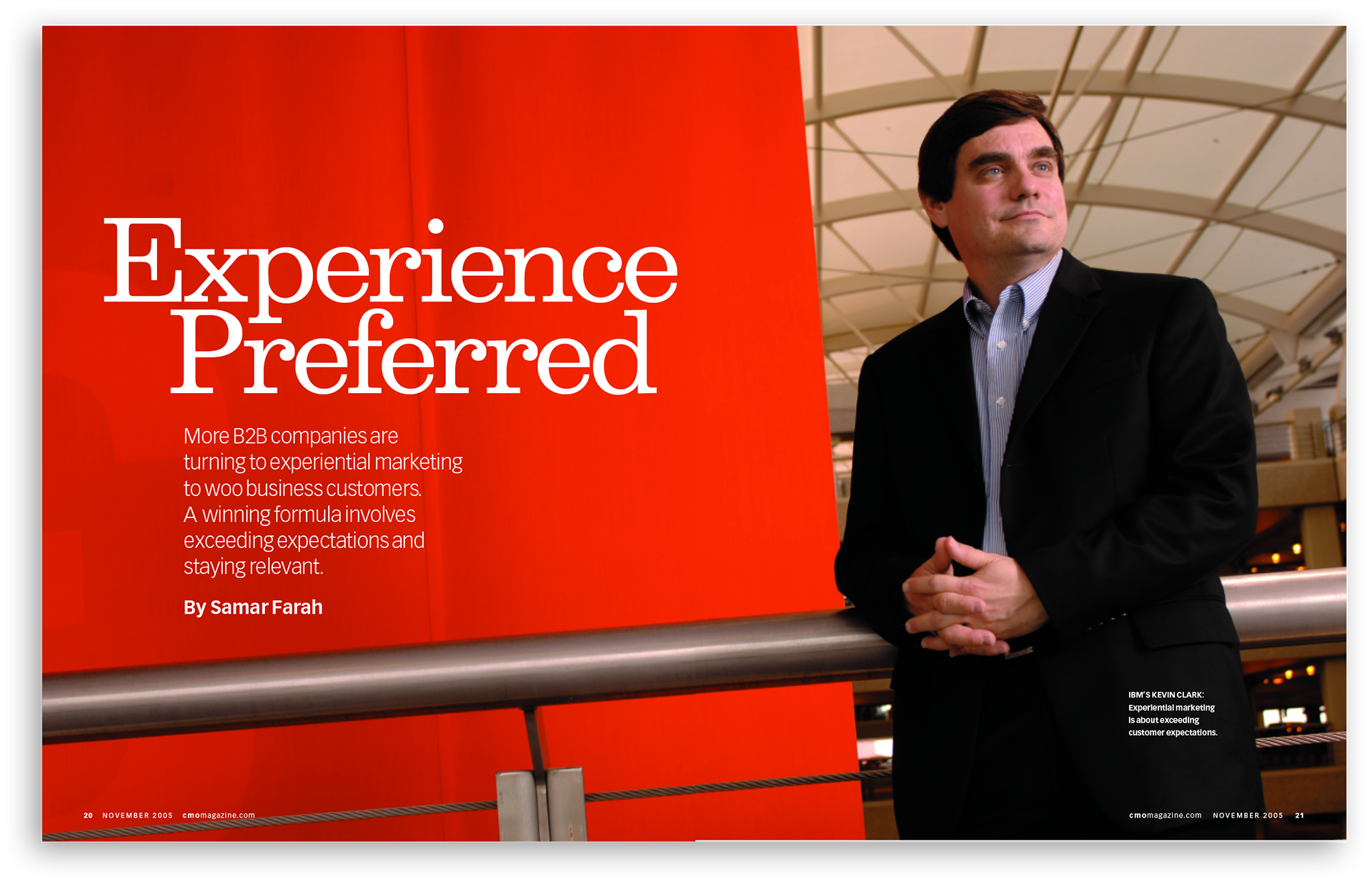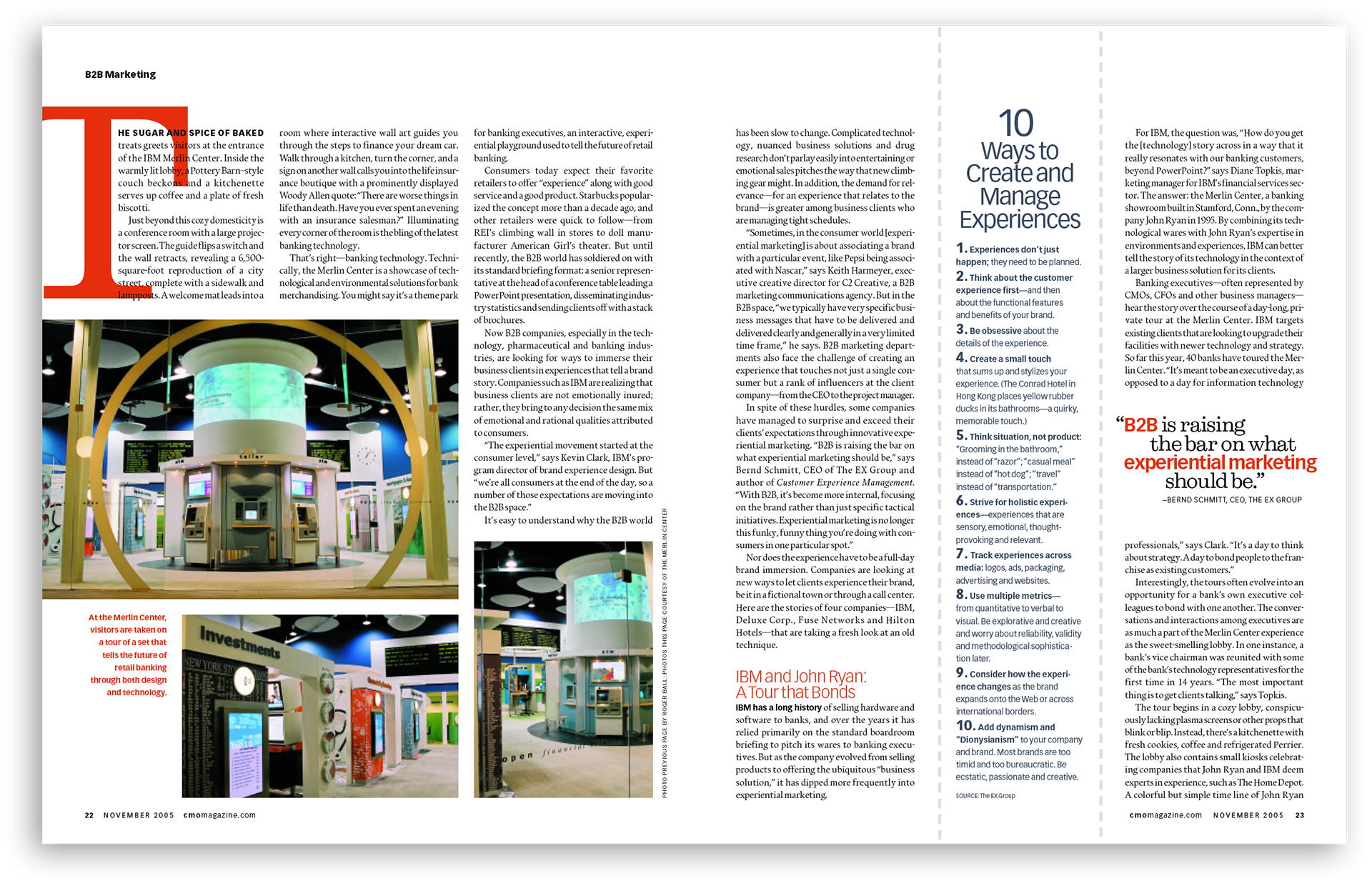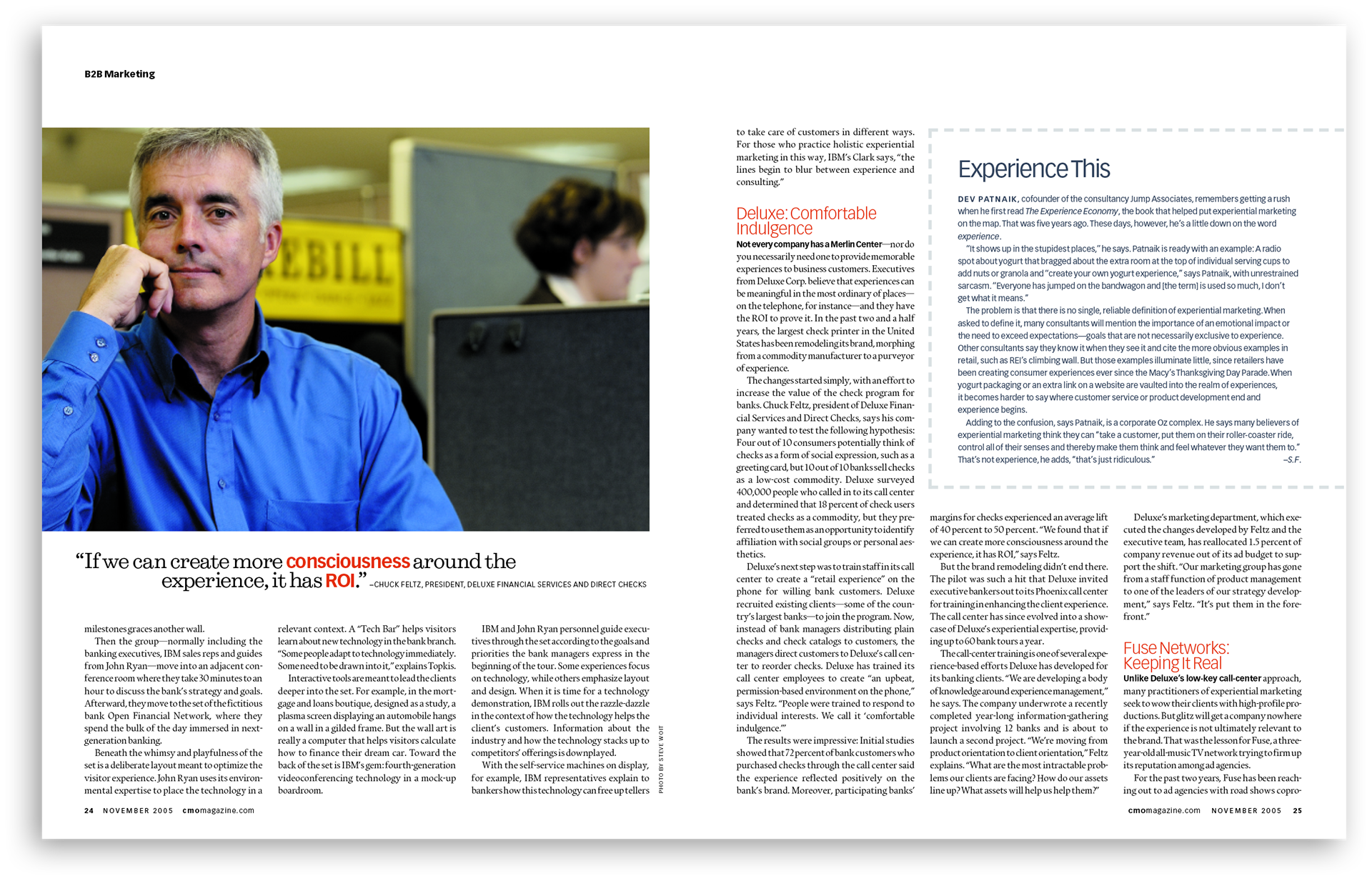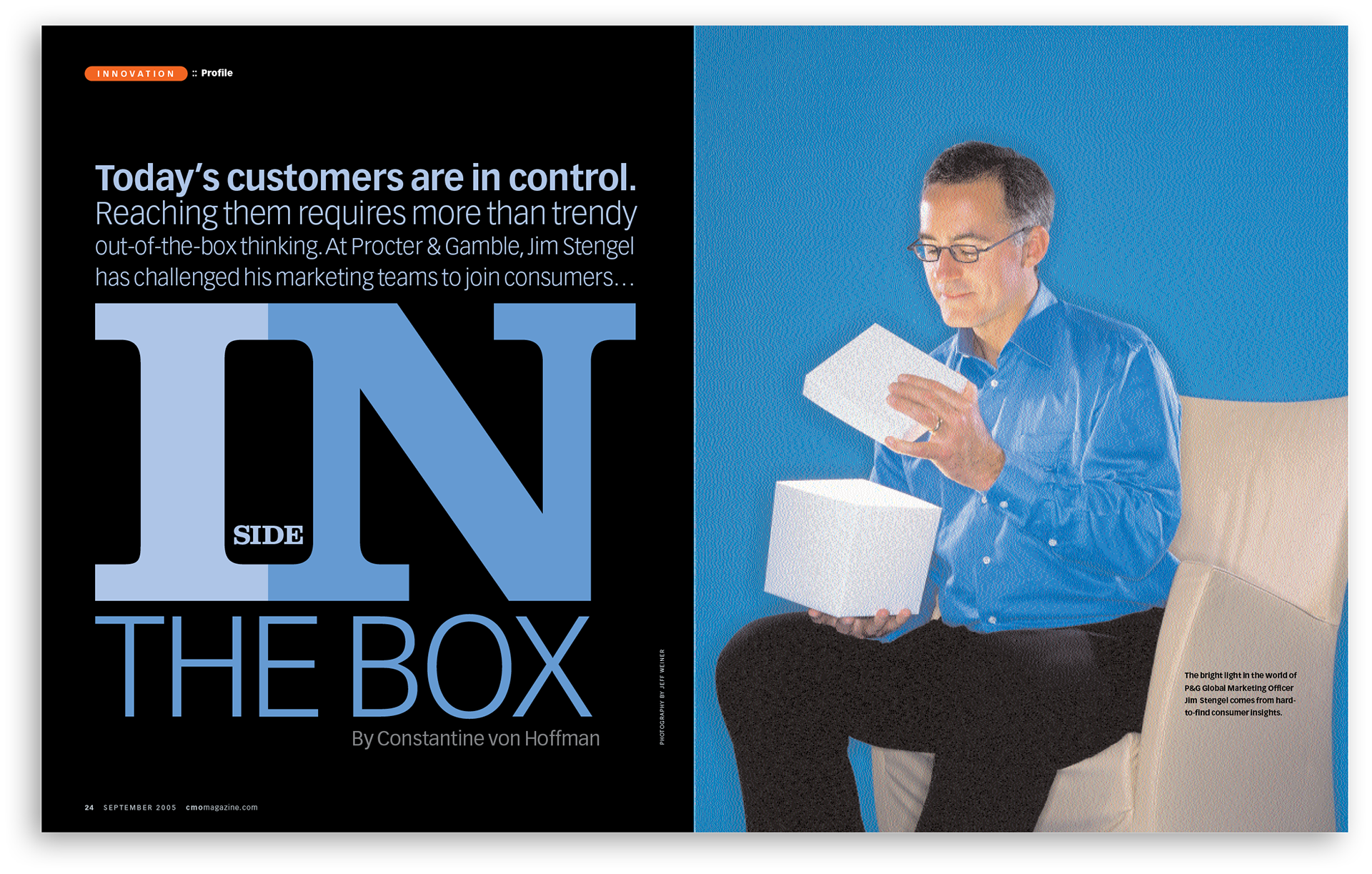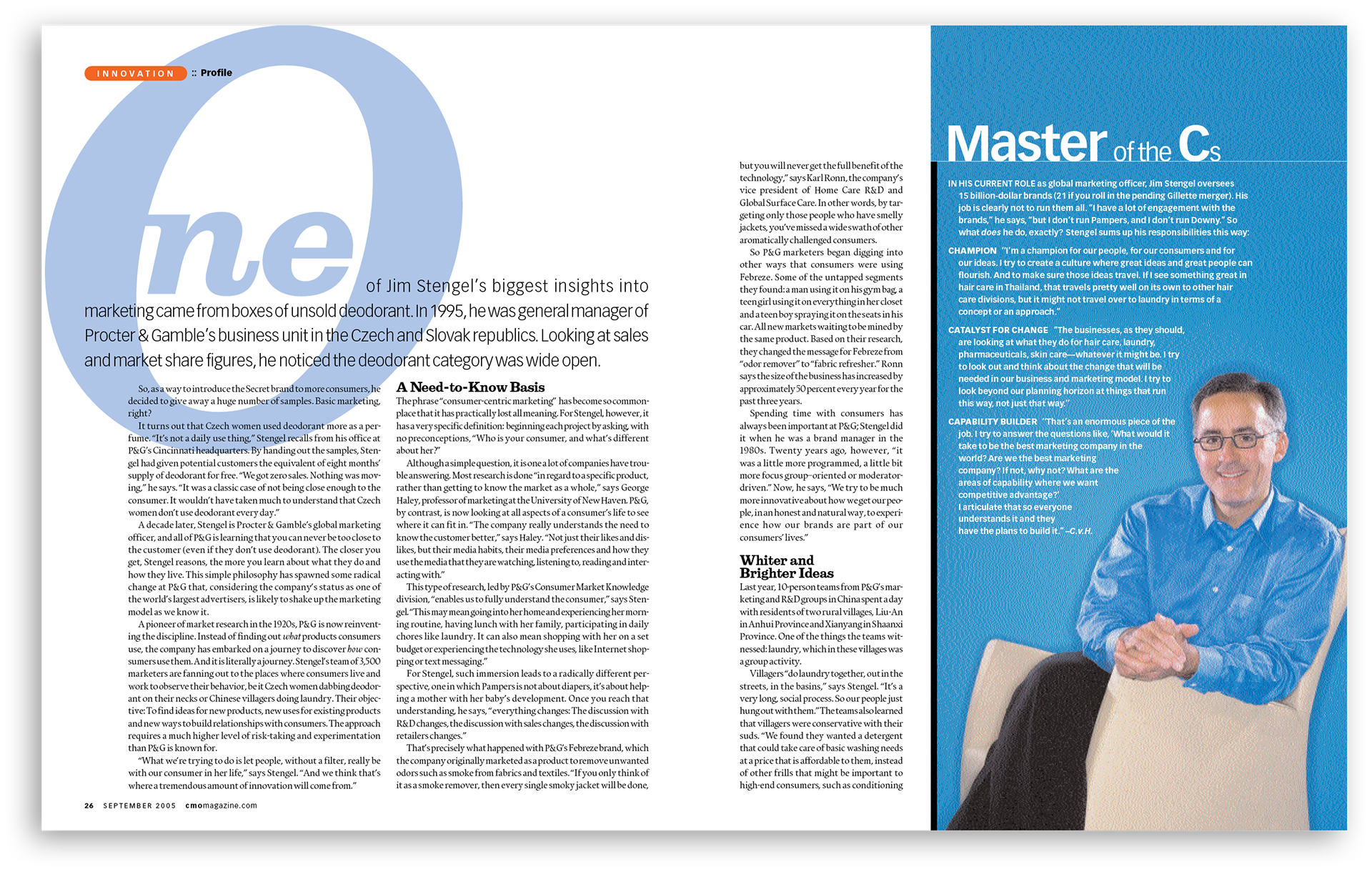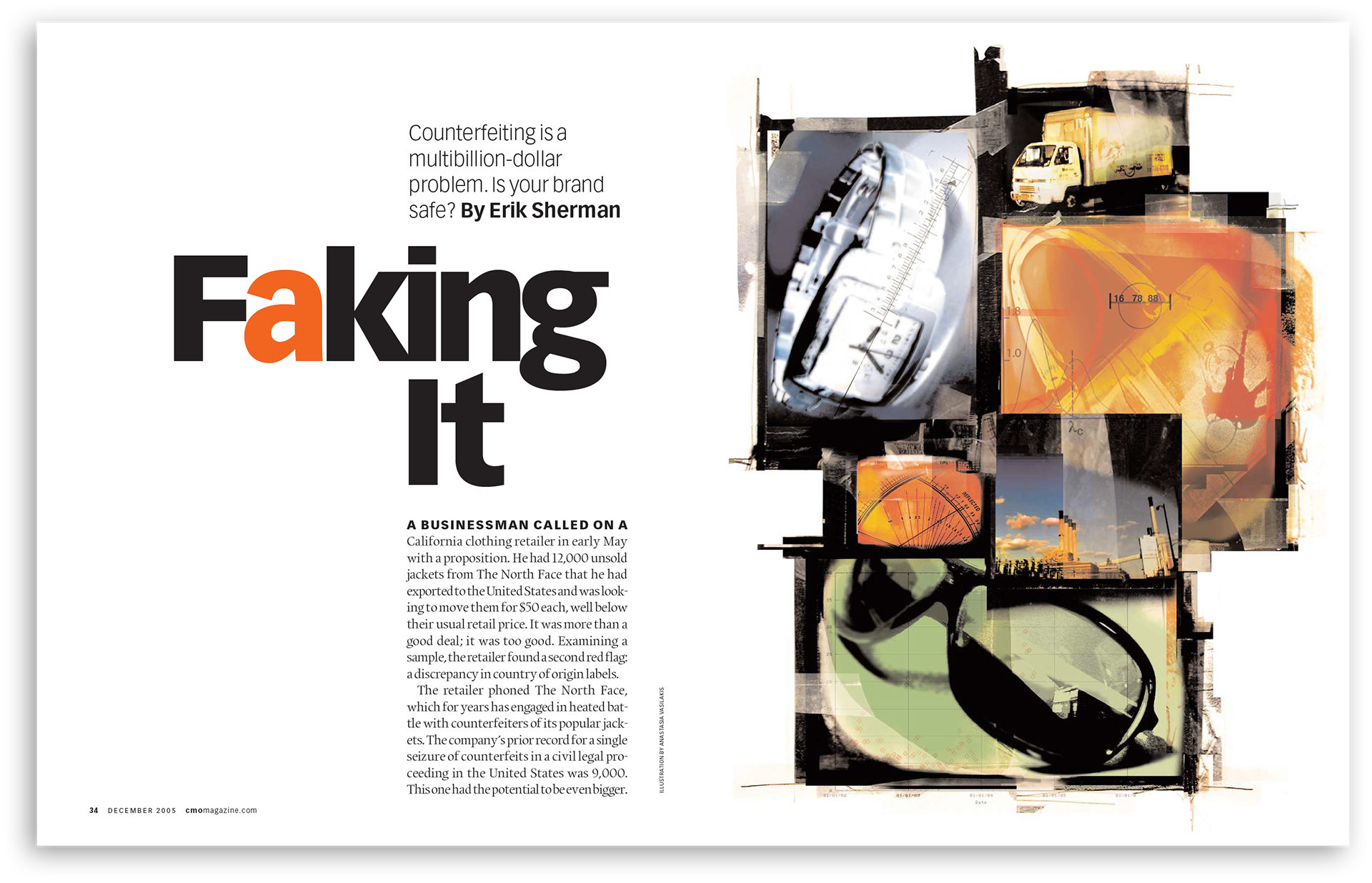 CMO departments and columns were designed to be energetic, playful and on-point.