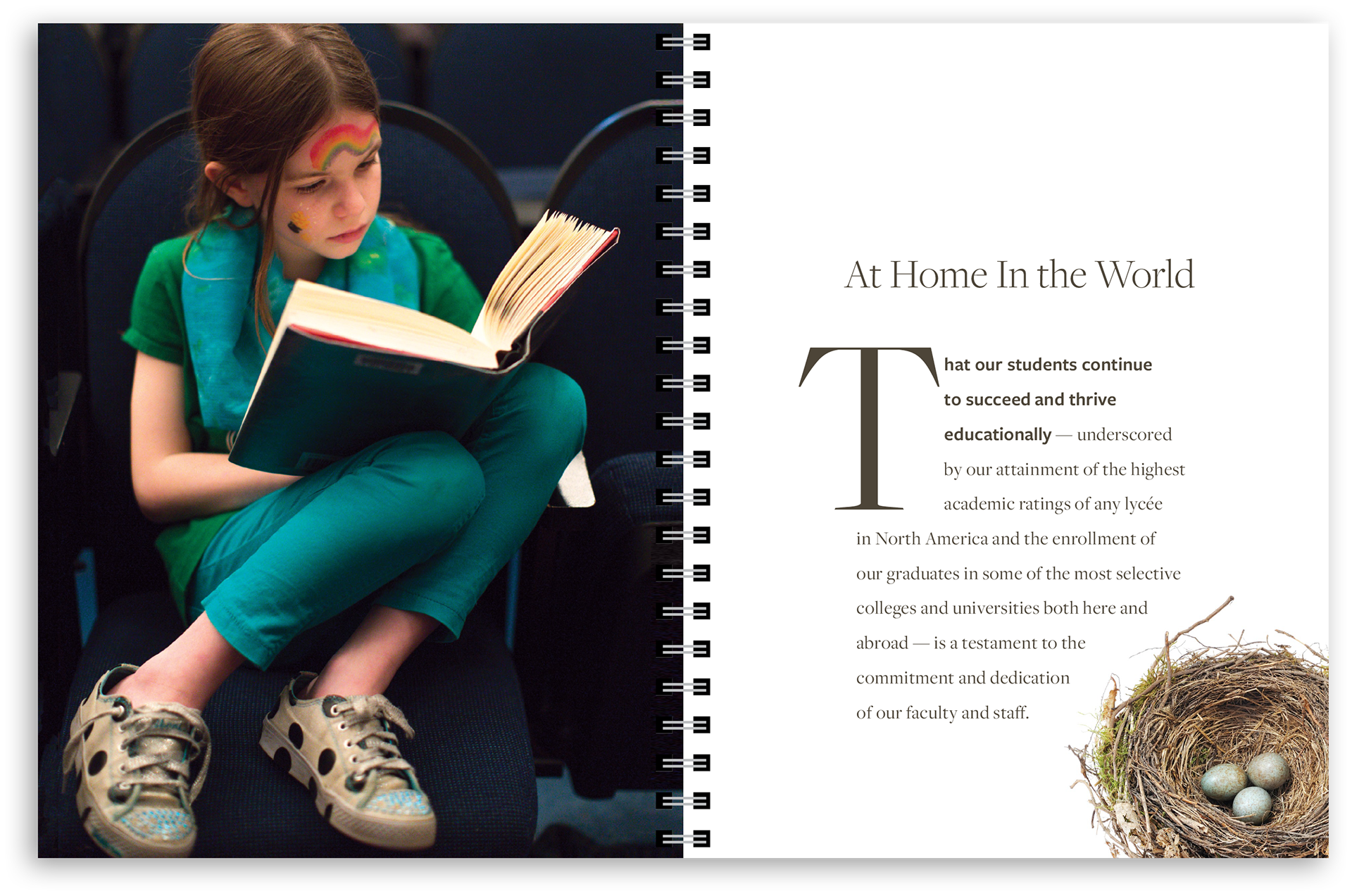 A Bilingual Capital Campaign
The French-American School of New York is a bilingual school for pre-school through grade 12. The classrooms and administrative offices are currently spread across three cities, four rented buildings and seven miles. A capital campaign to raise $10 million dollars was launched to create a unified campus with a key focus on environmental sustainability and green technologies. The campus will feature a 77-acre nature conservancy with open meadows, native wild flowers, wetlands, ponds and walking trails for students and local families.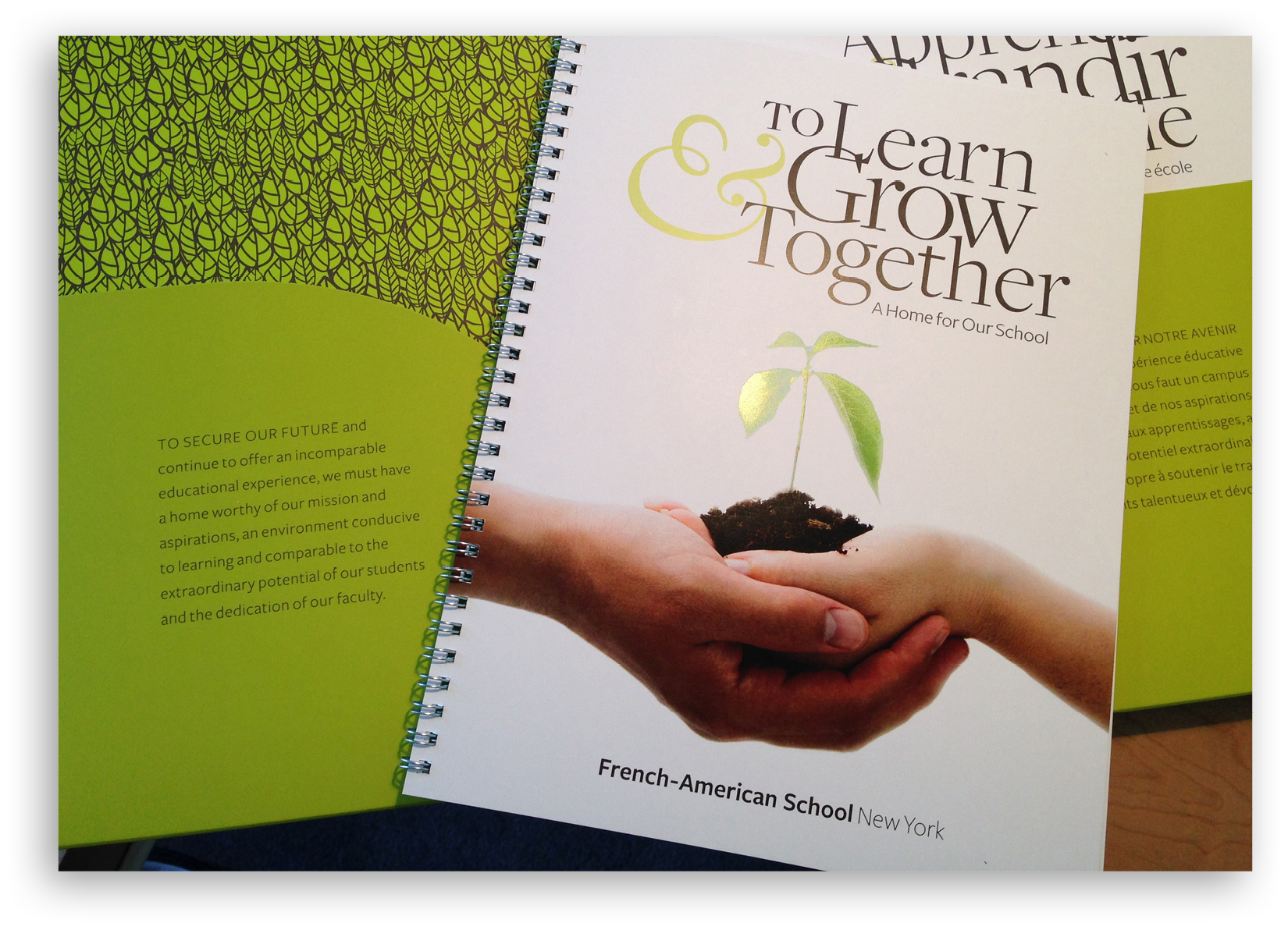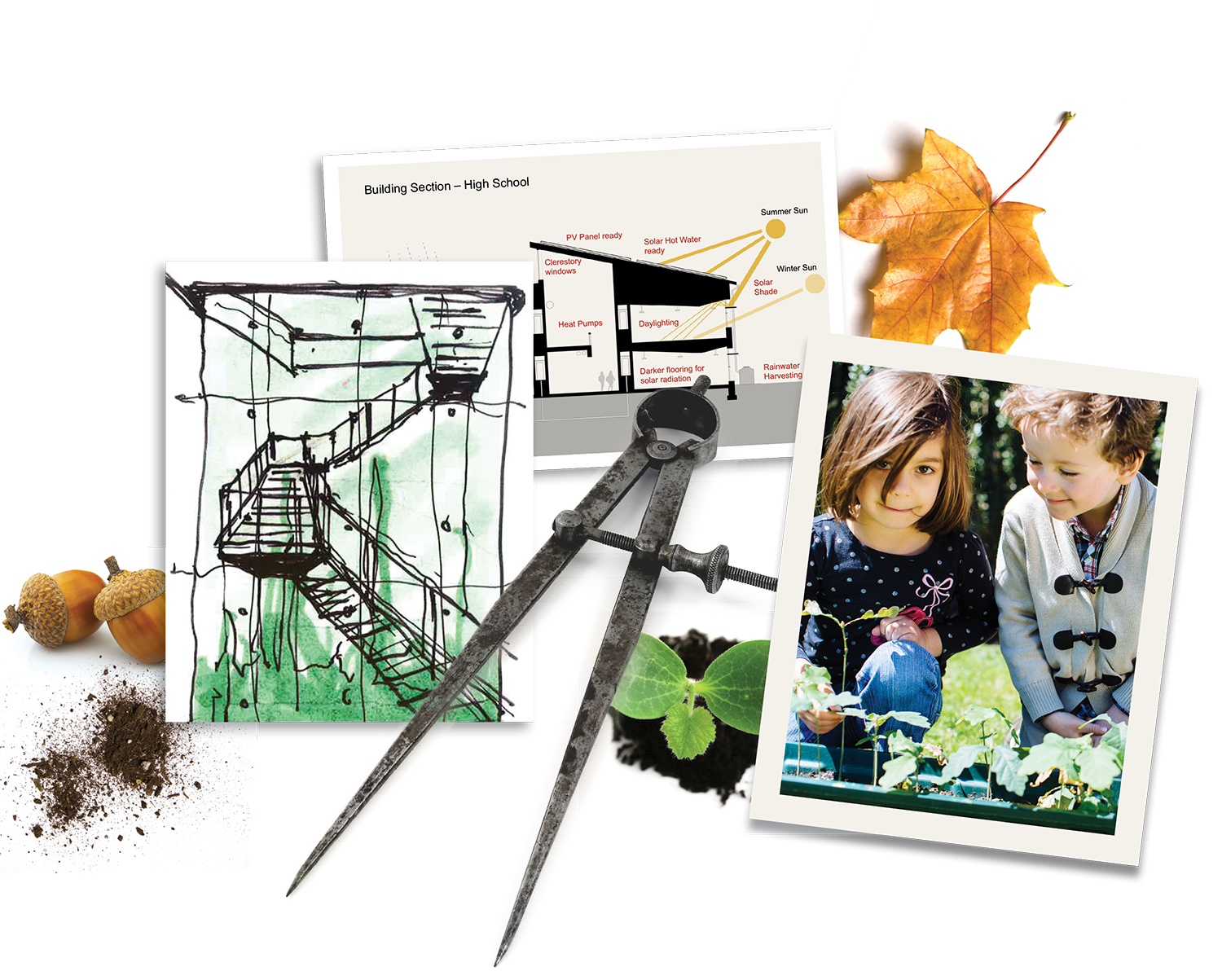 Design challenges for the campaign package included the need to include all written content in both French and English, and to create visuals for a campus concept that was still in a sketch phase.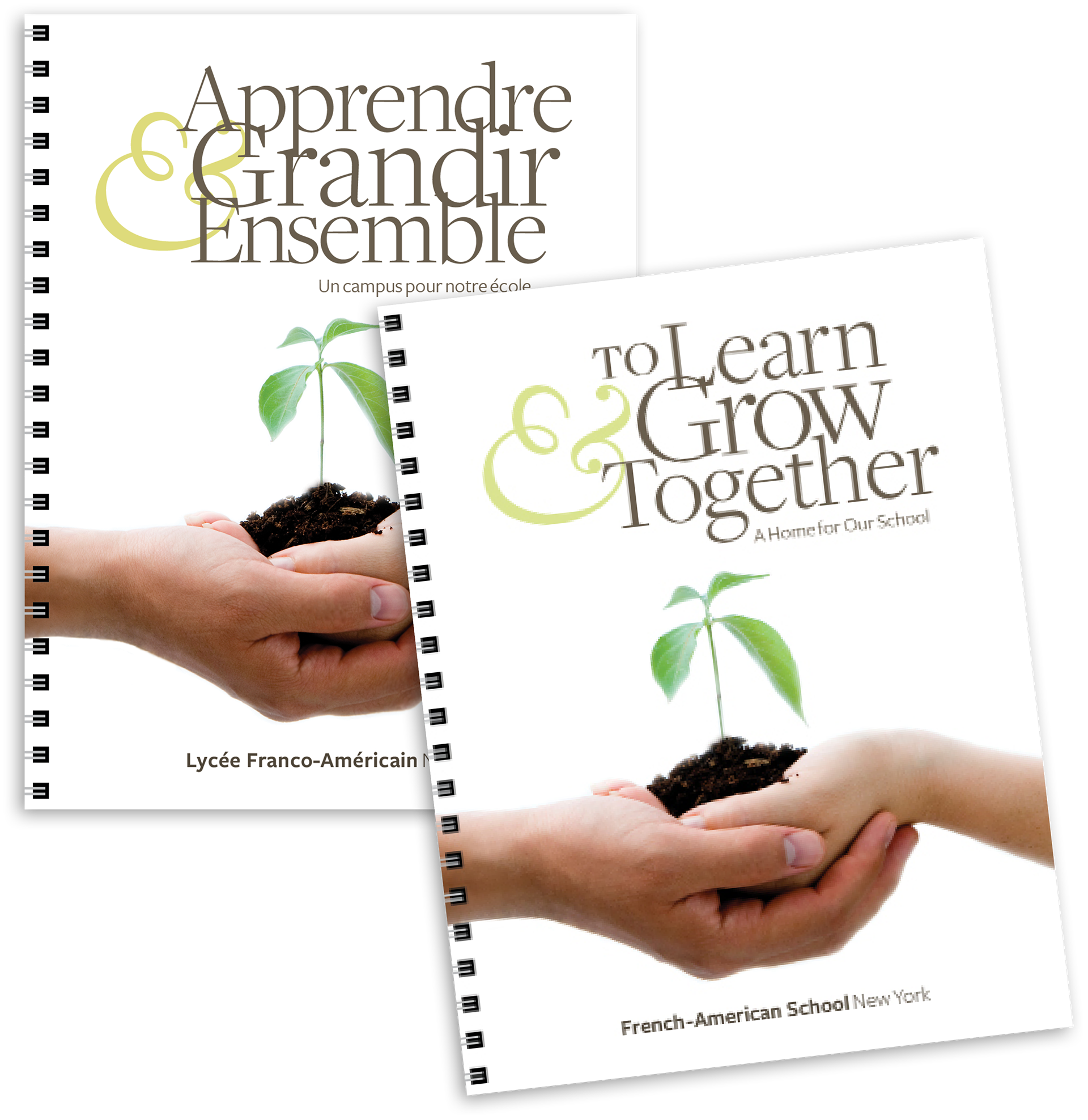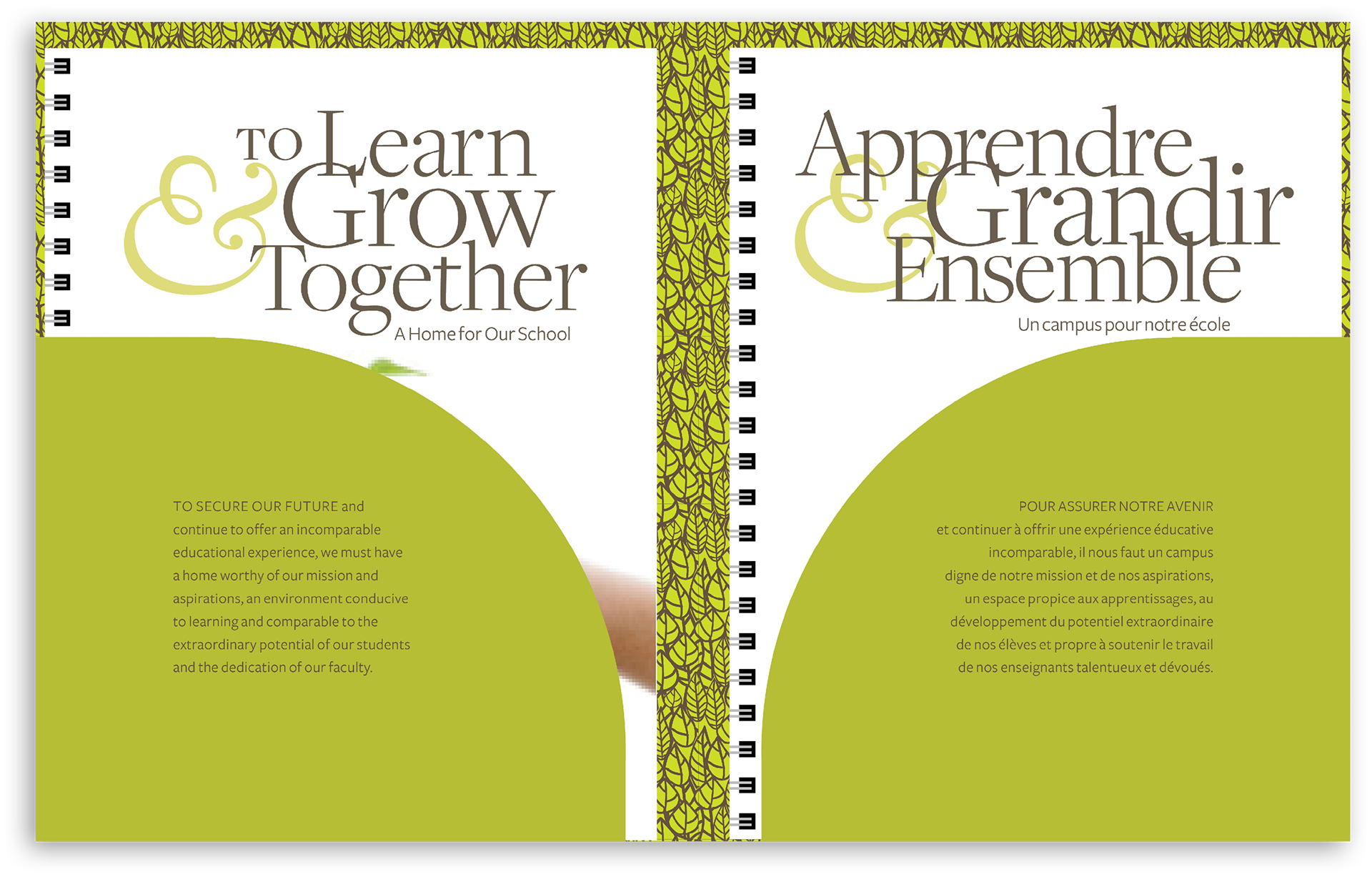 Imagery focused on the vitality of the students and faculty, drawings of the new plan and a map of the current classroom sites. Brilliant photographer Jeffry Konczal captured the students and faculty in honest and engaging images.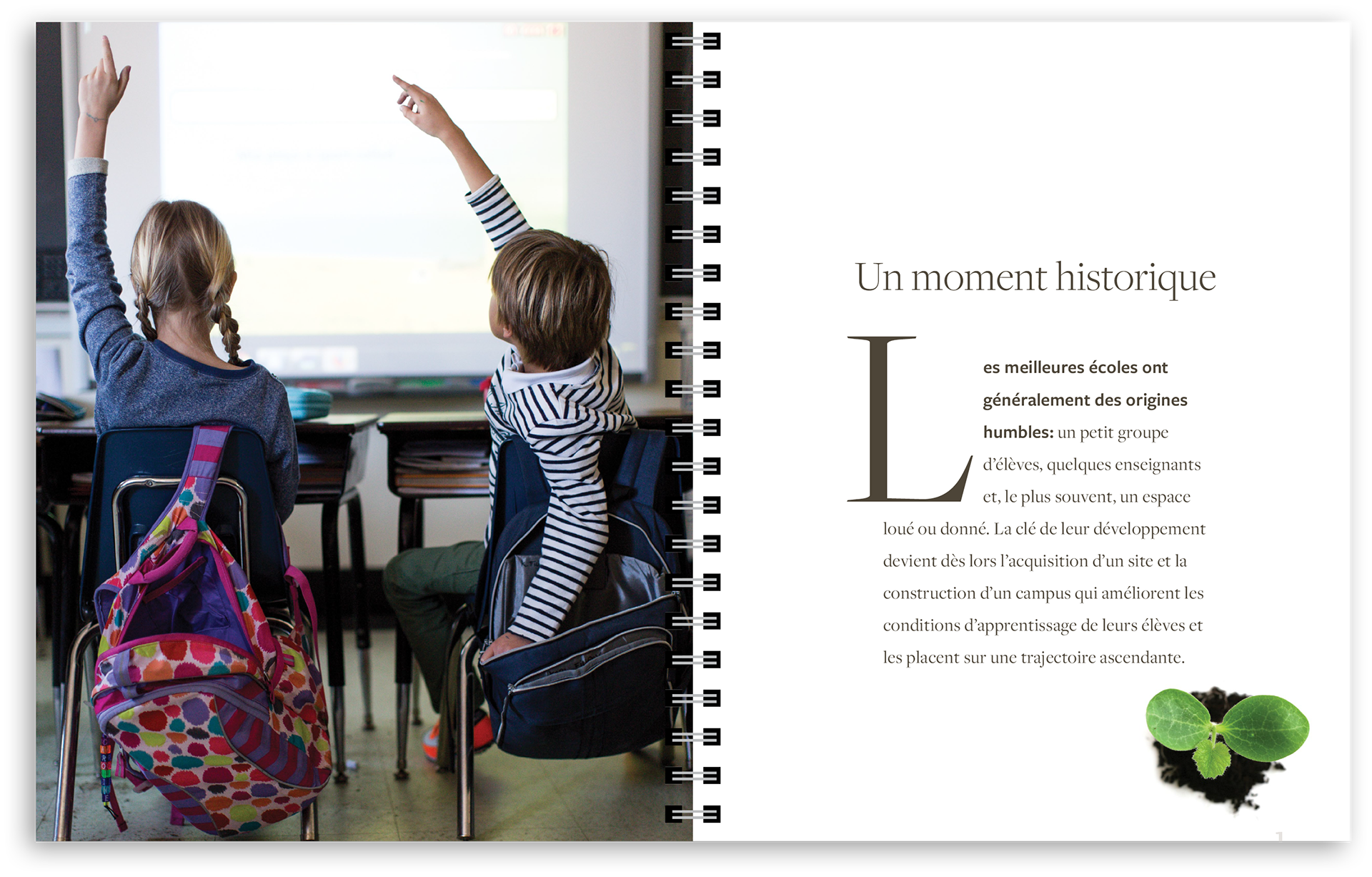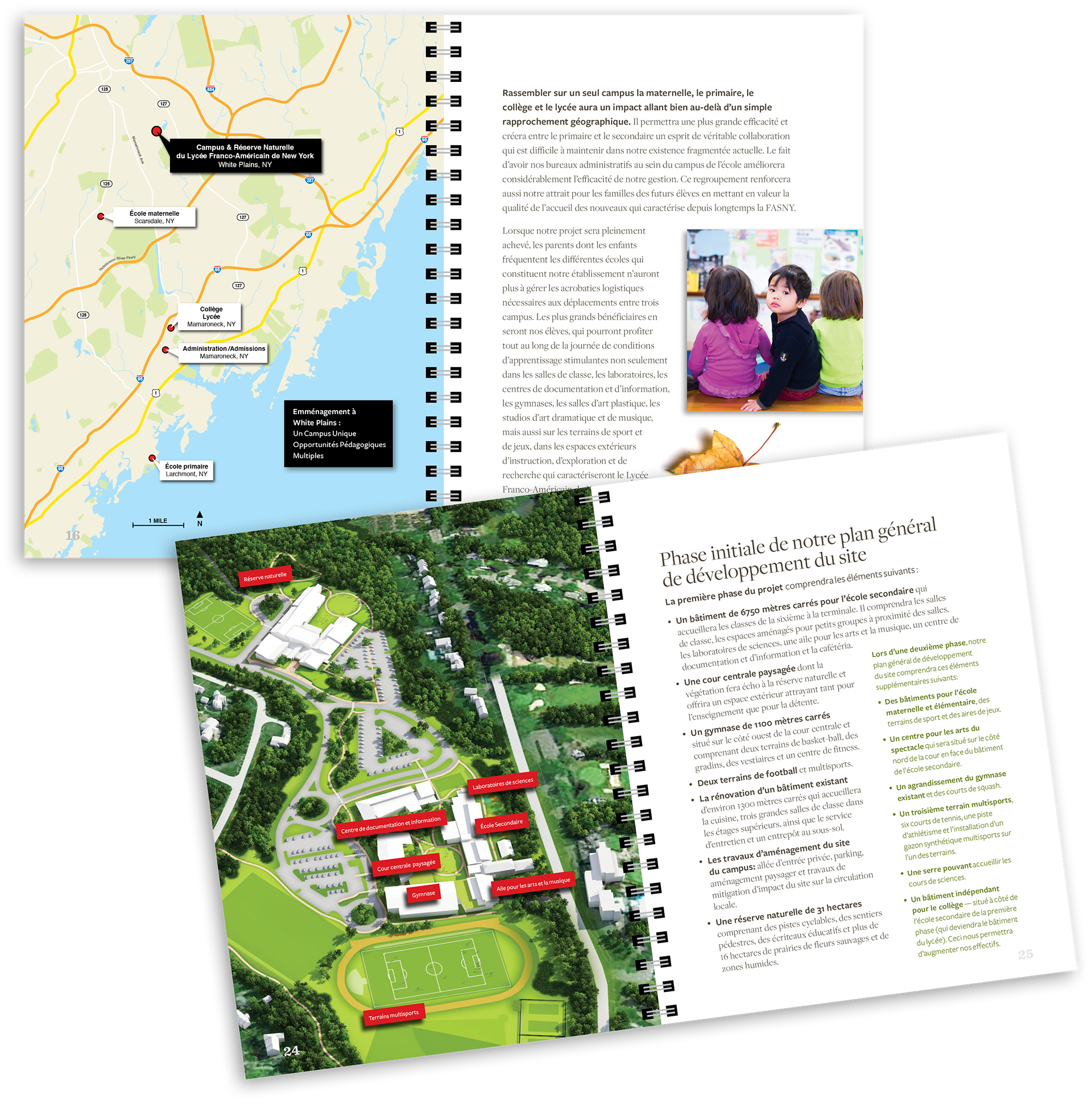 Themes incorporated growth, gardening, and home. Natural elements — seedlings, stones, a bird's nest — reinforced the green mission behind the planning, the need for a new home for the school, and the concepts of growth and nurture.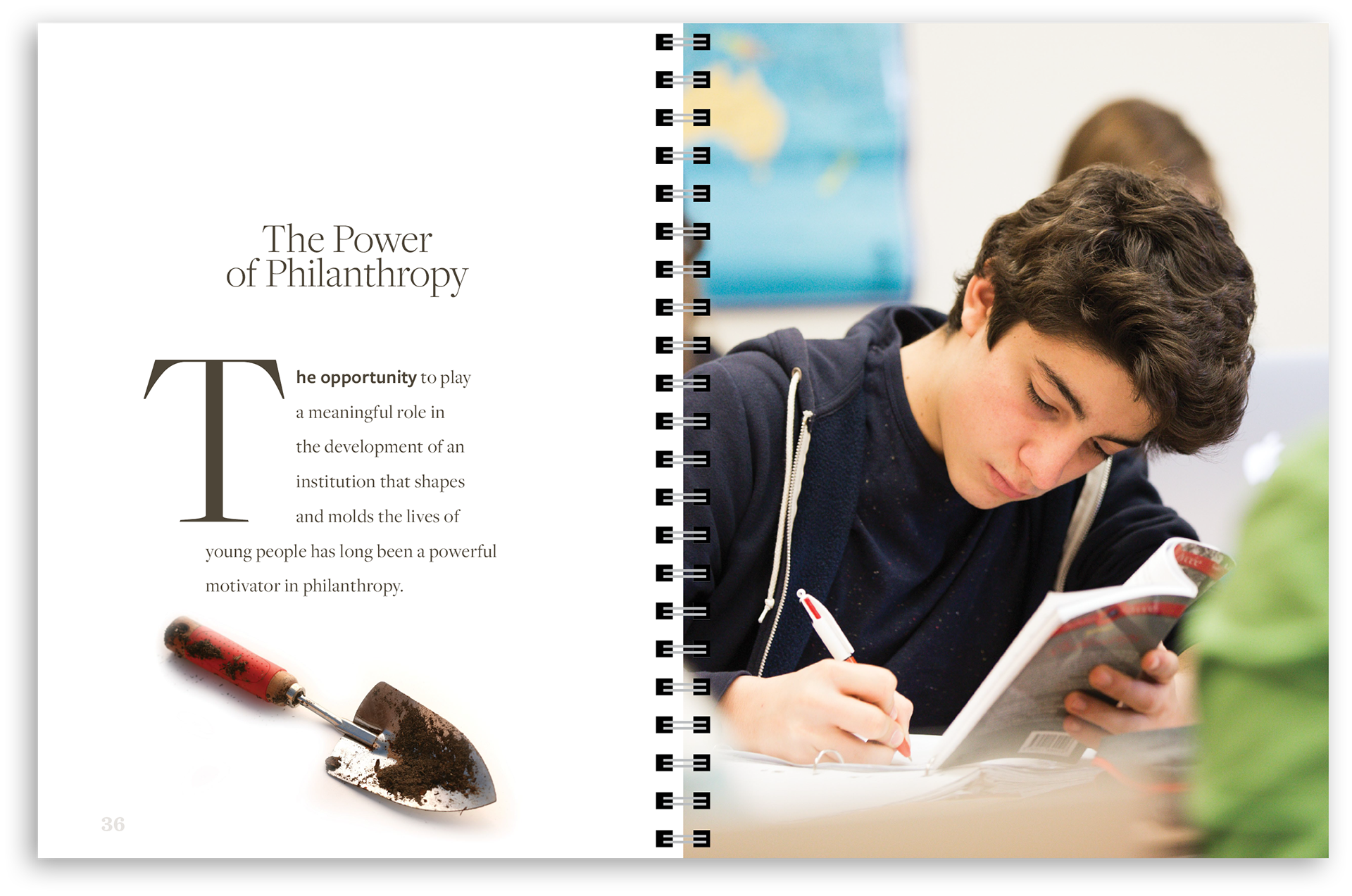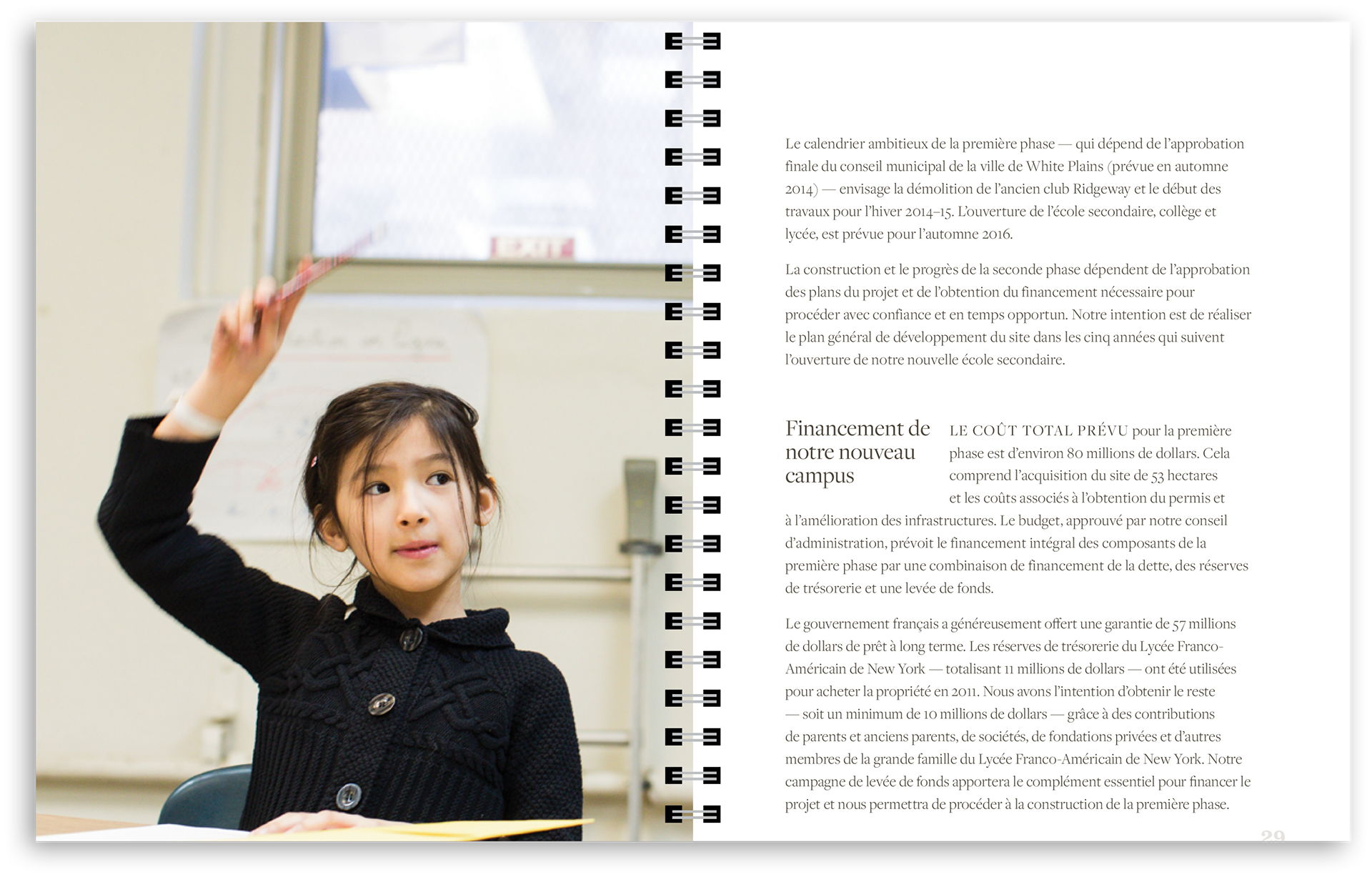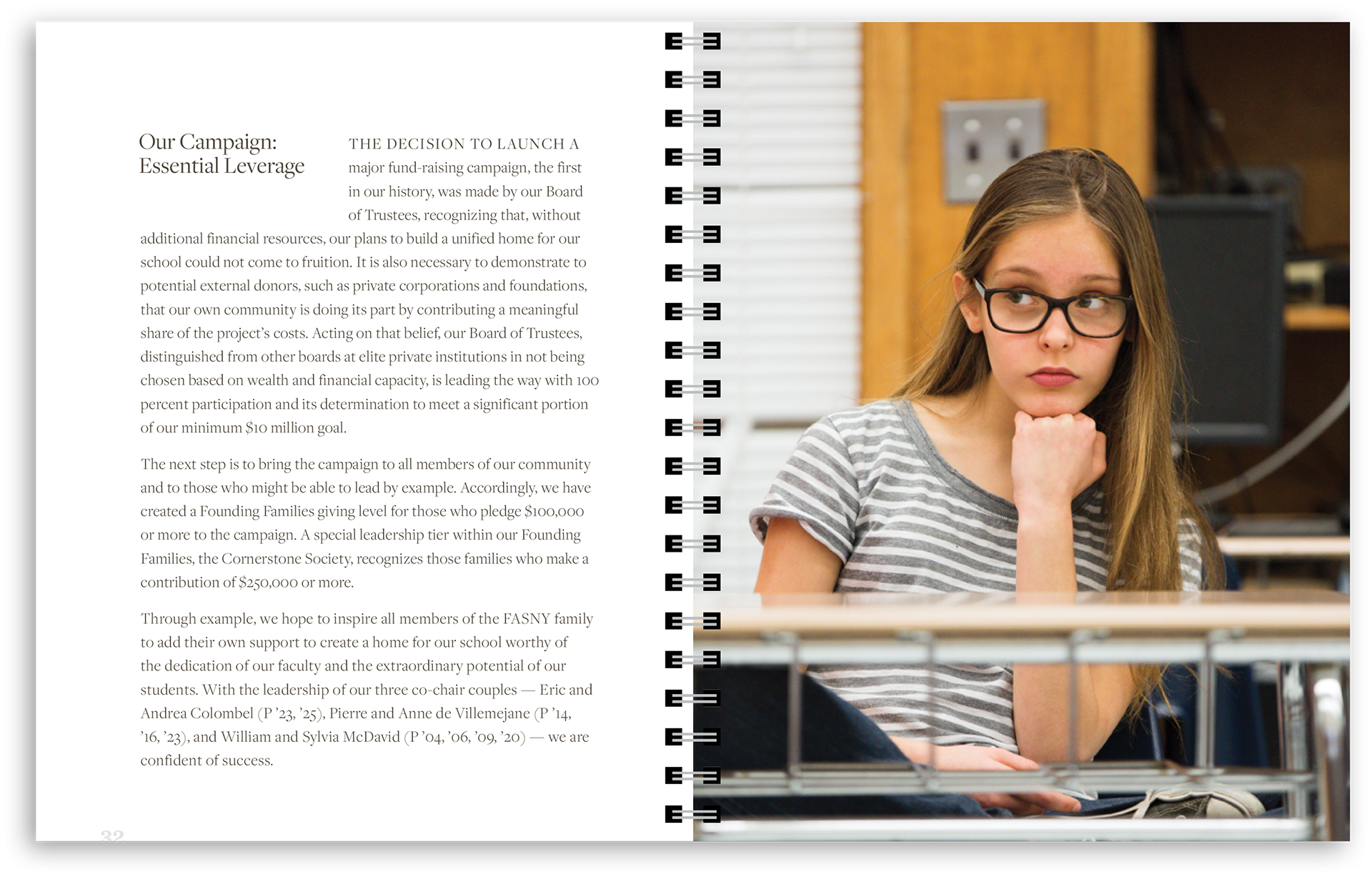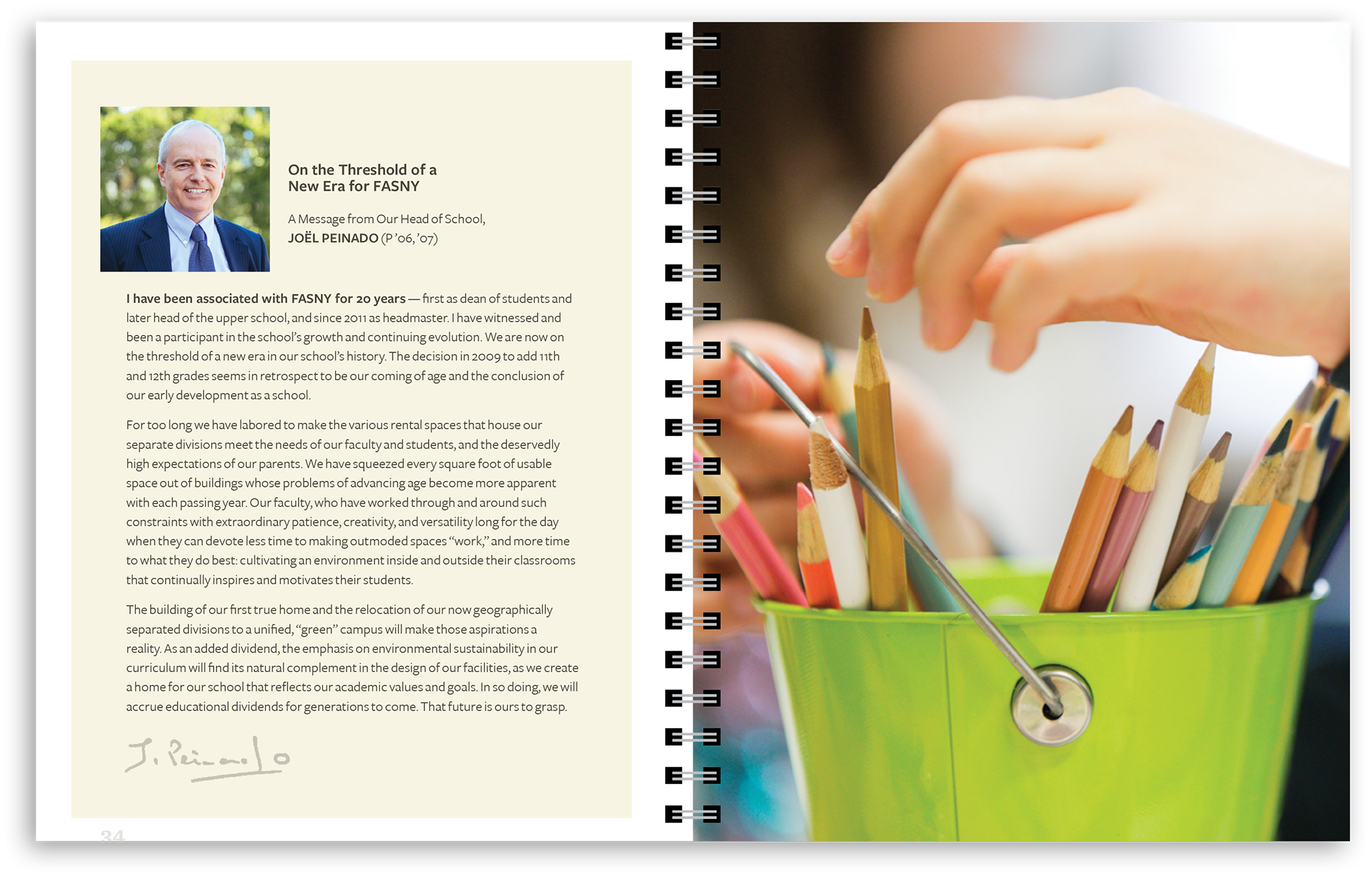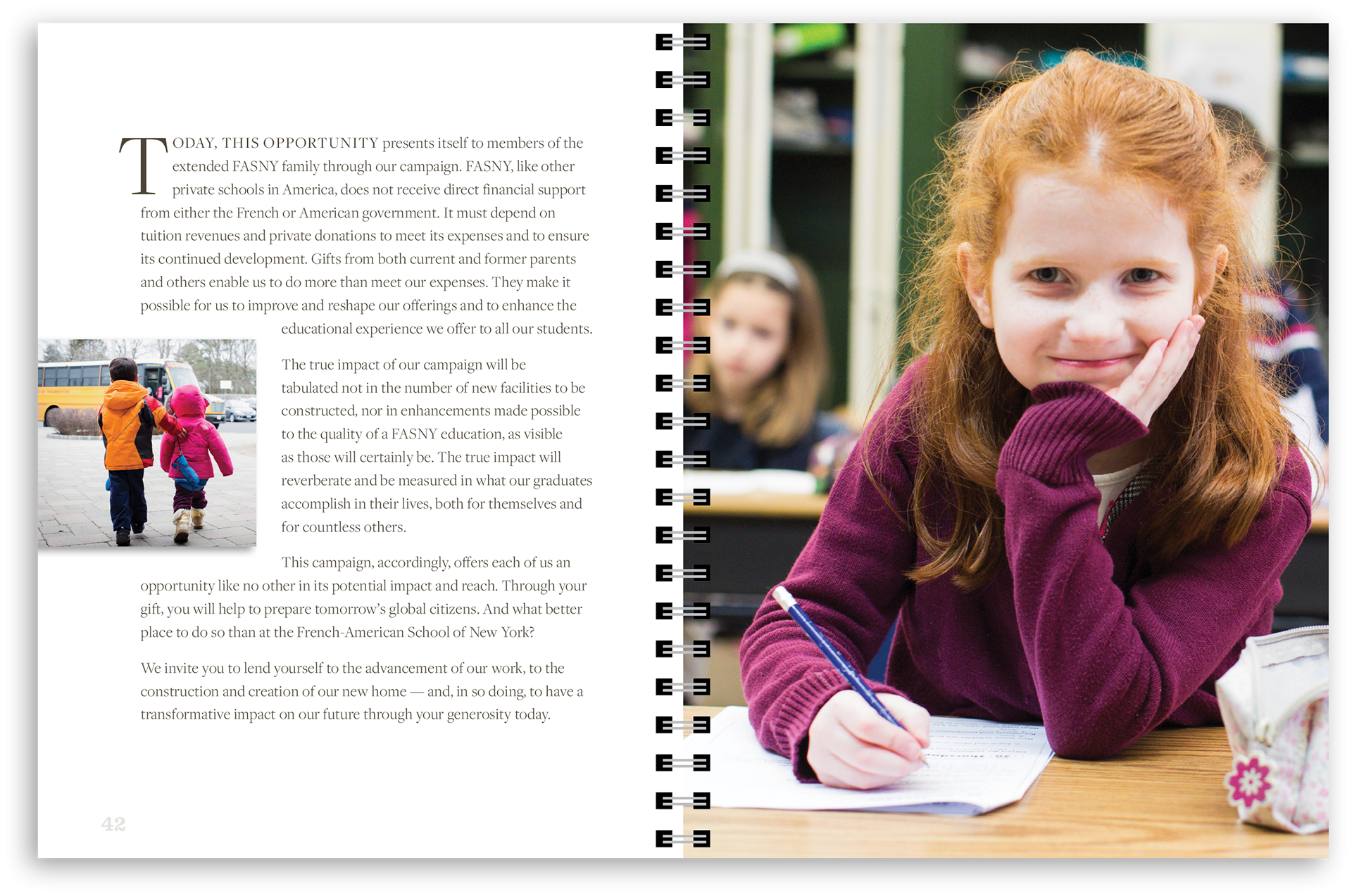 Along with the campaign to build a unified campus came the need for an updated identity to reflect a school that is both modern and traditional. A clean typographic treatment was developed for campaign literature. In addition, an icon was created for the school's intials, to be used for branded school-wear, gift and store items.